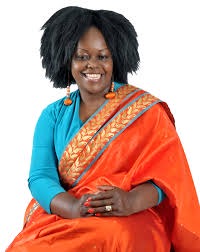 Millie Odhiambo's post have sparked mixed reactions online as Kenyans try to find answers for her message.
In her post, the lawmaker posed a question which has caused dramatic answers from fans regards to its interpretation.
Odhiambo's post have made Kenyans do a direct translation where different answers have stormed in. For Millie, she just wanted Kenyans to step in and help a Kalenjin singer Carol Kosgey.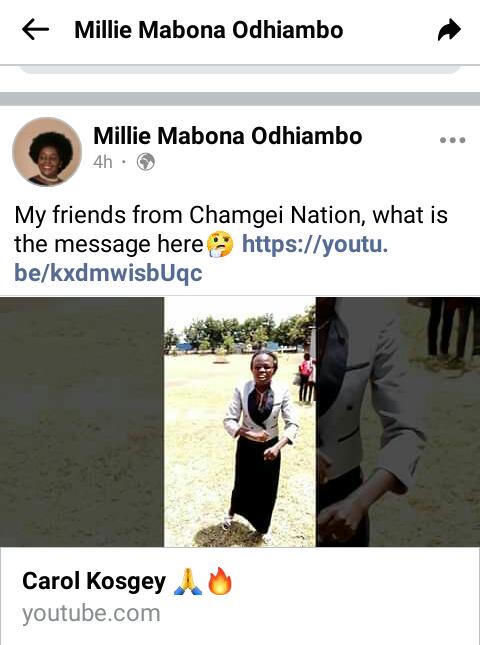 Although all answers by Kenyans are correct, the MP's post about the song conveyed a different message.
Indeed, the translation for the song is right according to reactions, but Millie Odhiambo just wanted to pass a message that the gospel singer needed support to aid of the talent and not really the interpretation from the Kalenjin language.
"Crazy people in form of clothes. What's my question has to do with these answers am getting. Kenyans you're losing it. My Changei people and all people to reach out to this Angelic singer, Carol Kosgey. Just contact her...Let's support the talent, " reacted Odhiambo.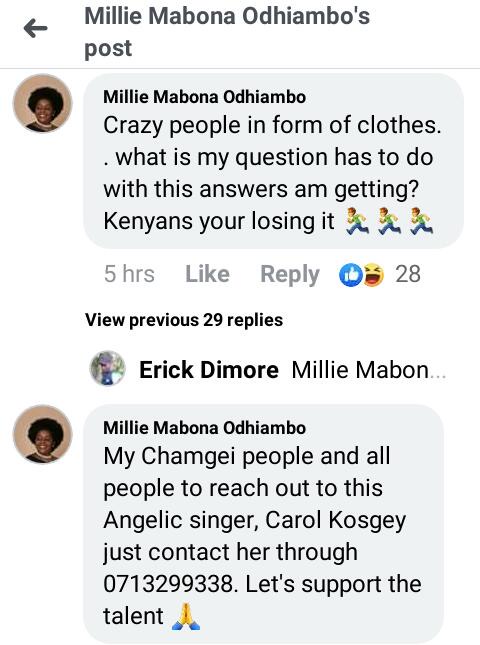 However, according to reactions by Kenyans, below are the different answers: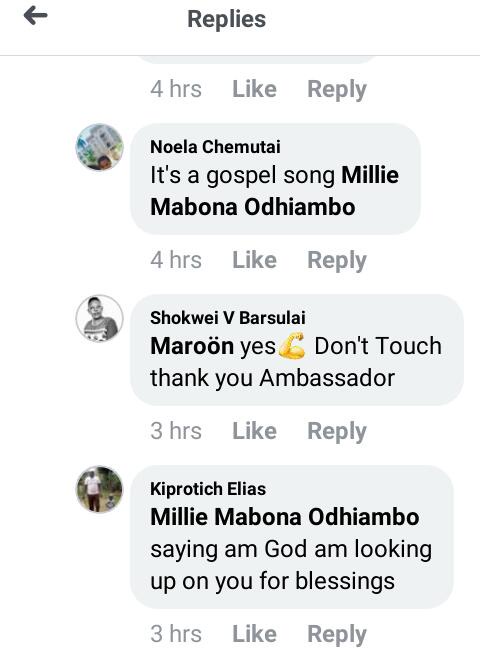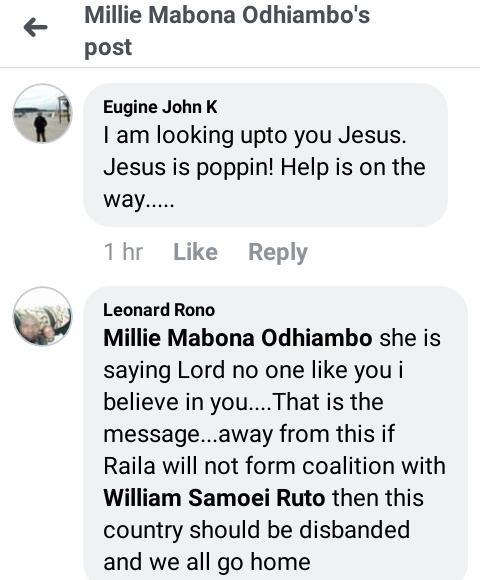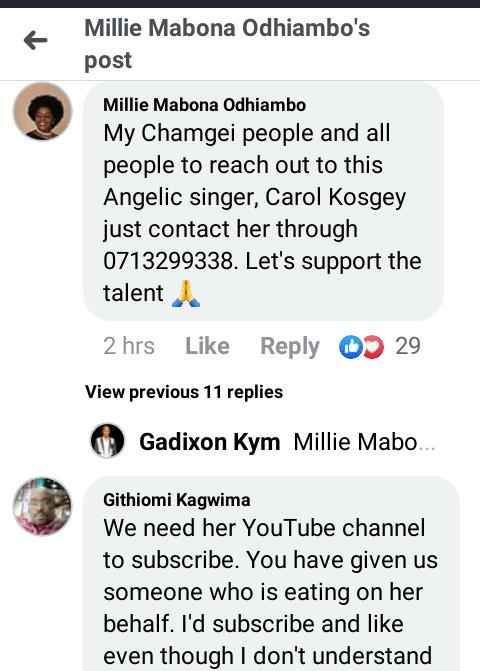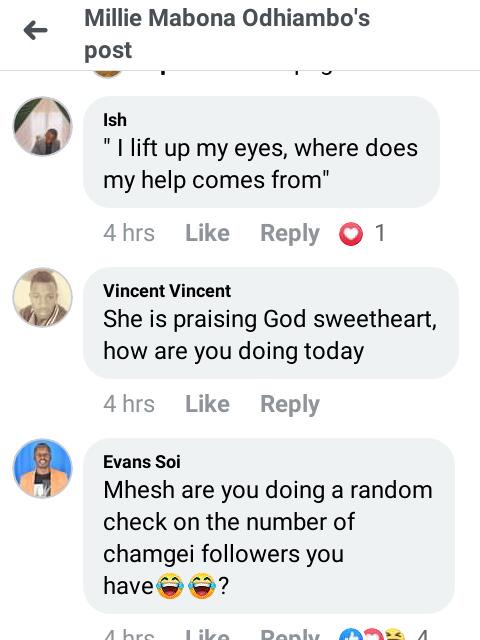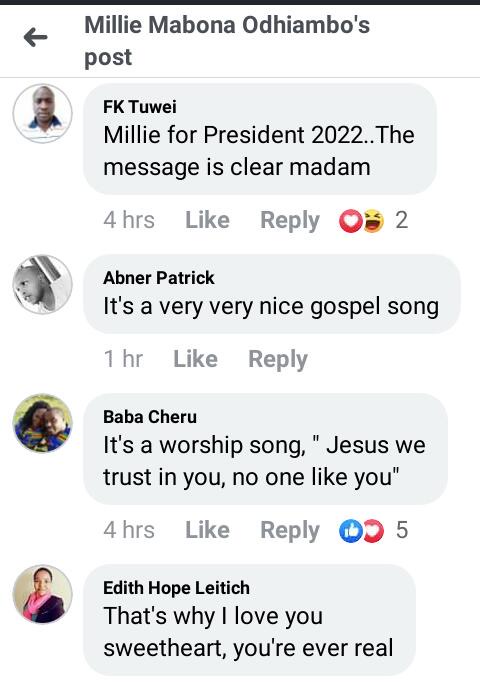 Content created and supplied by: GreenKENews (via Opera News )