Lately Jua Cali has been spotted at Super Entertainment Studio. Here he met with the studio C.E.O
Photo: Cutesy of Facebook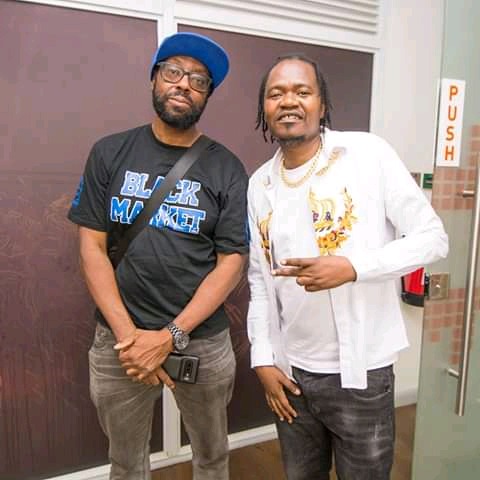 He said he love the way the Super Entertainment Studio C.E.O has great interest in Kenyan music industry. He gave assurance of working with the studio in future.
If you remember the hit gengetone single "Mang'aa" which was done Ethic gang and Jua Cali featured. This song made the Genge King to appreciate producer Mavo. Mavo is a producer from Nakuru but later moved to Nairobi where he is also working with Baba Yao hit maker. Jua Cali termed Mavo's catalogue as hot than fire.
"Chafuzi" a single that Jua Cali realised few days ago is doing very well in chart. In this track he inluded Hush Bk who is just making some sounds. The idea of Hush Bk in the track came from Mavo. When recording they heard him murmuring something which they requested him to sing. He did and after he made the sounds which were recorded also, he asked Mavo and Jua Cali to allow him sing actual words but they said it was okay that way.
As Jua Cali is working on his new album we are expecting new flavours in terms of, producers and artists. One of the producer being SQ.
Content created and supplied by: Peetah_charismatic (via Opera News )