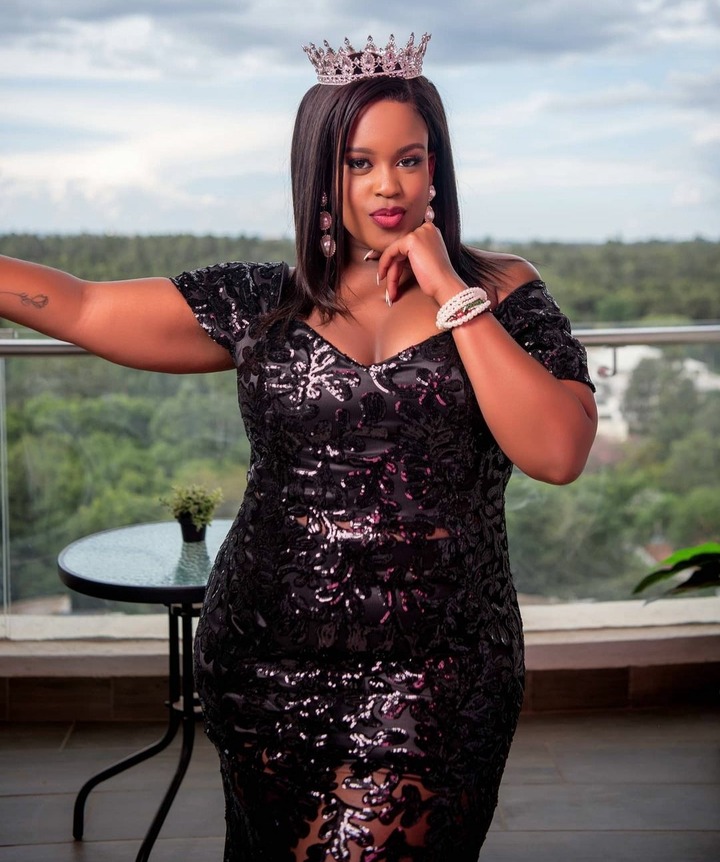 Kamene Goro.[Photo|Courtesy]
Kamene Goro is one of the most gorgeous female radio presenters in Kenya. She is known to take the internet by storm when she flaunts her feminine beauty online. Many people are used to her when she poses for photos alongside his cohost Jalango during their KISS FM morning show in which they alert their followers to stay tuned for the show. Kamene Goro's dressing code has always raised concerns from majority of netizens who point out that she is exposing her body too much.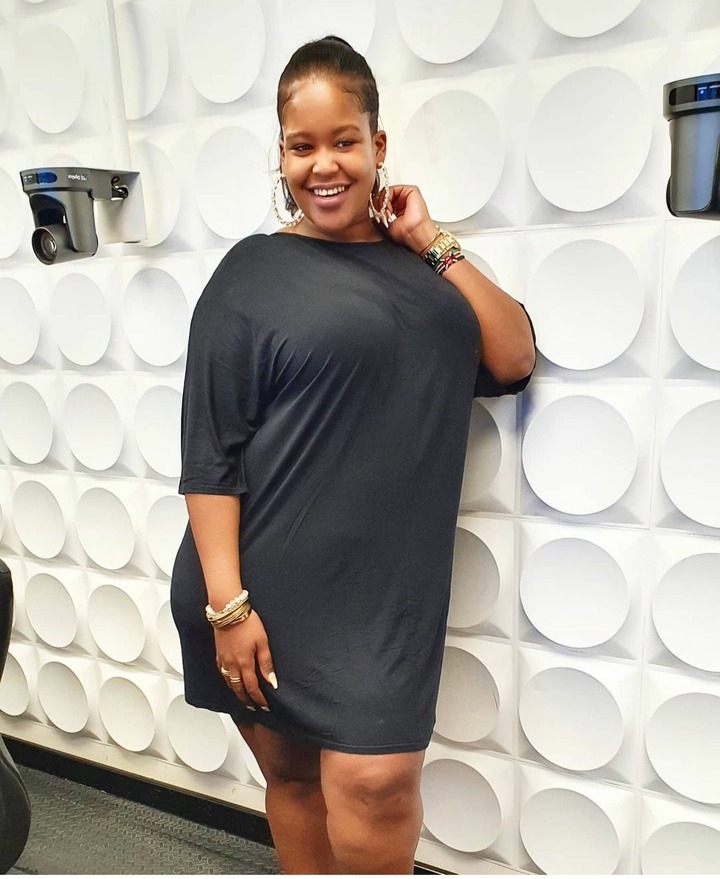 Kamene Goro.[Photo|Courtesy]
Kamene Goro's morning photo has gone viral as netizens blasted her for indecent dressing. She was in a bitter exchange with a female follower who condemned her for dressing inappropriately. Kamene Goro was donning in a red dress that exposed her thighs hence this has raised more concerns online. A lady identified as Graciouse_Success confronted her asking her how she is respecting men in the building. The lady highlighted that there is no difference between Kamene Goro and the teen socialite Shakila and insisted that may be Kamene Goro forgot and reported to work with a night dress. The lady went an extra mile to tell Kamene that she should dress up appropriately to prevent rape cases in the society.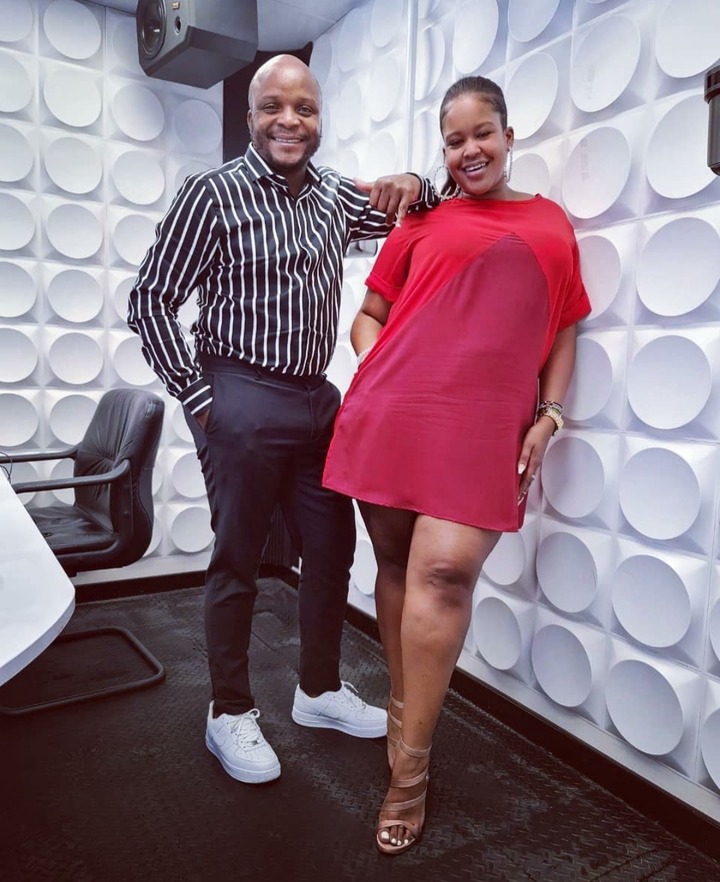 Kamene Goro.[Photo|Courtesy]
Kamene Goro made a comeback asking the lady why she is hurt with the dress code and told her to stop being angry and instead concentrate on her own business since life is harder than the indecent dressing that she is talking about. Kamene goes an extra mile to ask how rape issues are related with her indecent dressing. Kamene finally hints that women like Graciouse_Success are the problem in our society hence her dress code has nothing to do with rape prevention.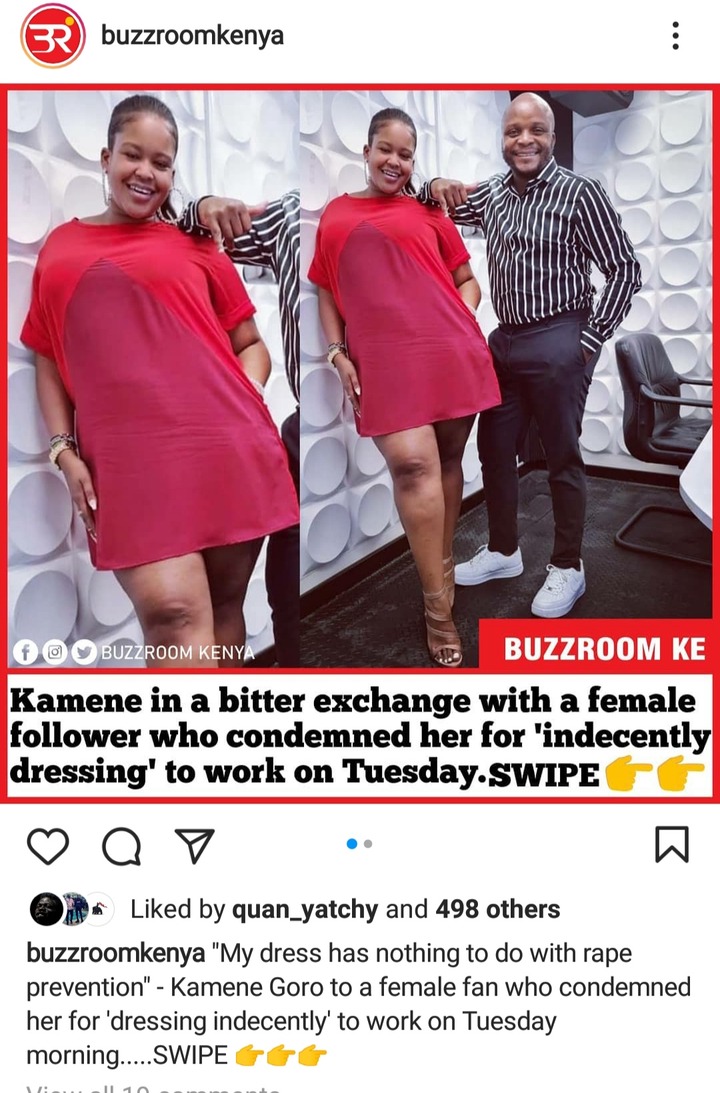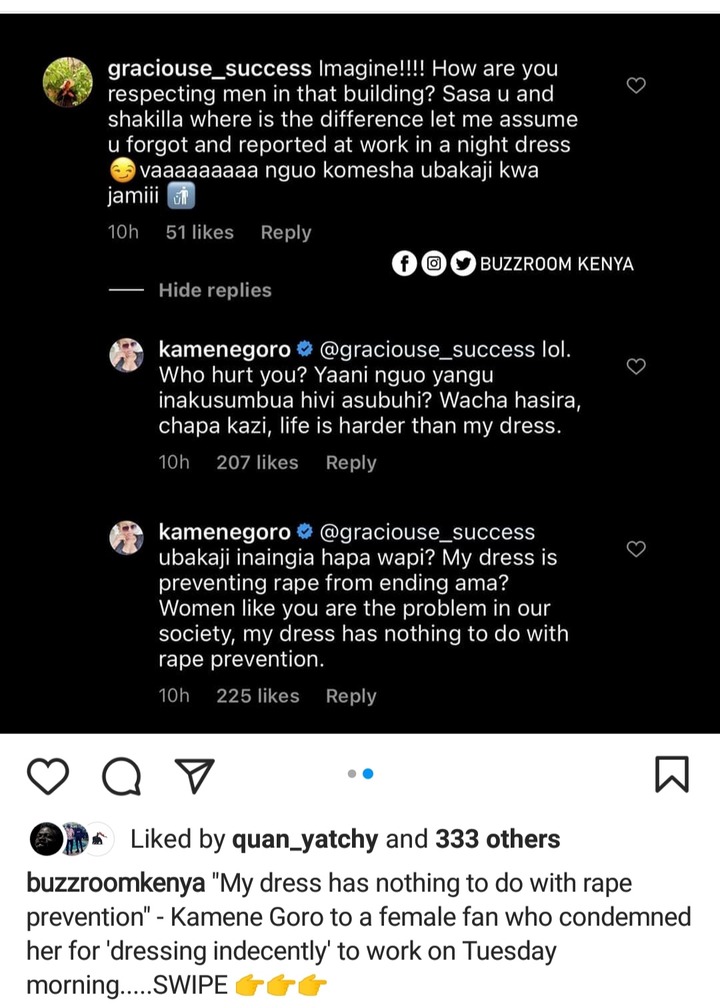 [Photo|Courtesy]
Kenyans on social media have also expressed different views towards the interchange between Kamene Goro and the female fan arguing that the lady should concentrate on minding her own business and leave Kamene alone.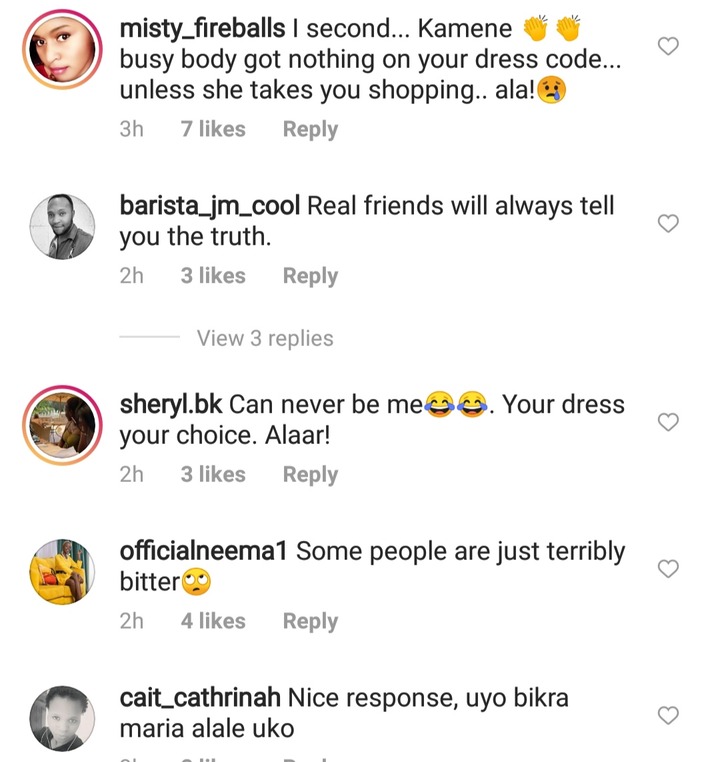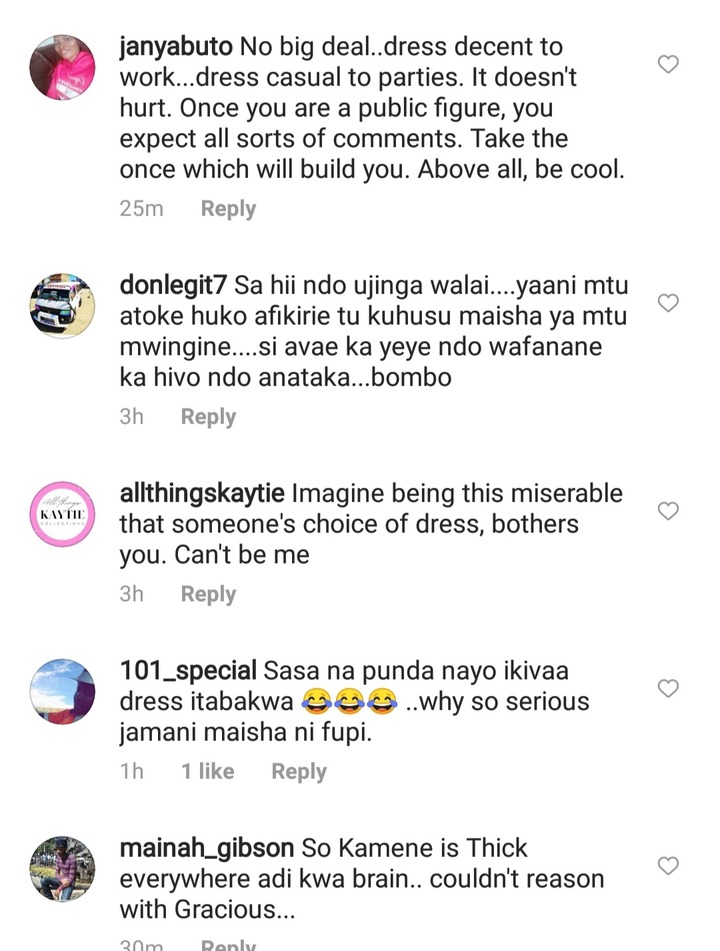 [Photo|Courtesy]
What do you think about Kamene Goro's bitter exchange with her fans? Share your views in the comments section and follow me for daily updates.
Content created and supplied by: Boldblog (via Opera News )