Generally Nigeria have grown so much when it comes to the field of acting and filming to a point that the movies and short films they produce are being watched worldwide. Looking into the nollywood movies and hollywood movies Nigerian actors have dominated the field.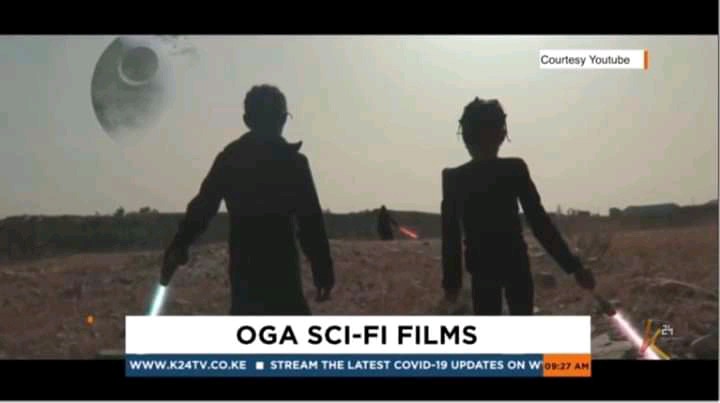 People mostly kenyans have decided to react to the story as below are some of the kenyans reactions.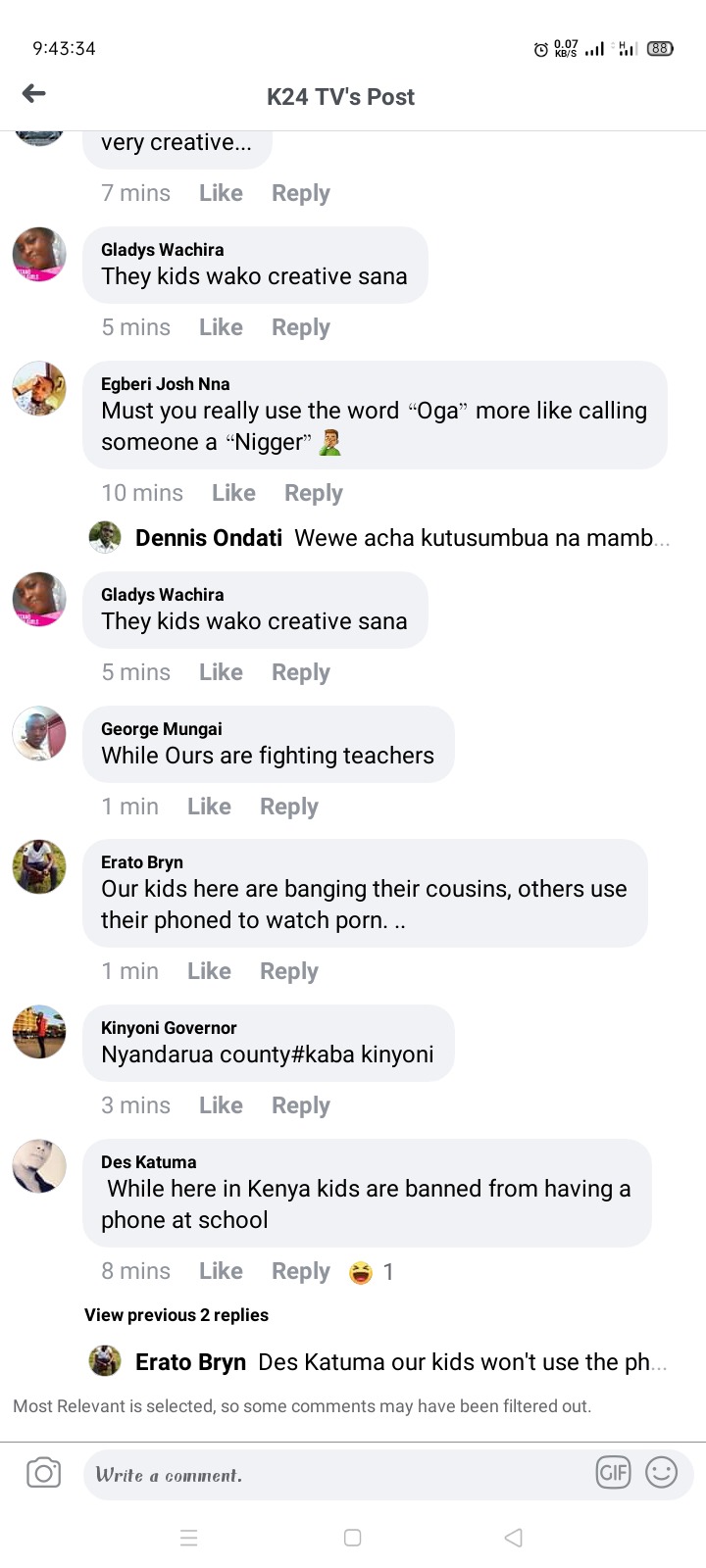 Today some young kids from Nigeria have caught the attention of people mostly nollywood producers after they were captured creating epic sci-fi short films using there phones. Reports indicated that the 10 nigerians young kids are based in kaduna, northern Nigeria, who call themselves The Critics. It is reported that they have produced a short film named "Named Star Wars Story".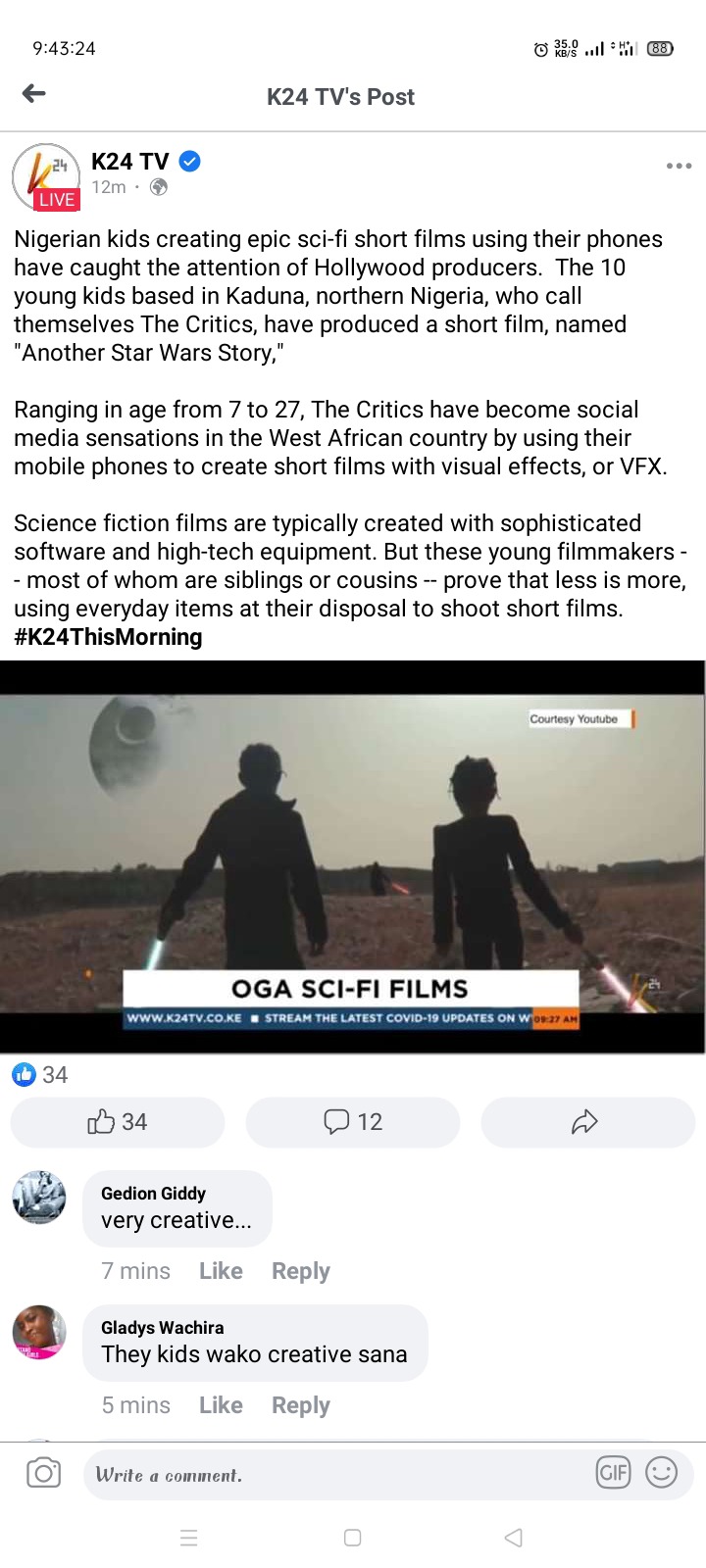 Ranging in age 7 to 27, The Critics have become social media sensations in the West Africa country by using their mobile phones to create short films visual effects or VFX.
As Science Fiction films is believed to be created by sophisticated software and high-tech equipment the kids managed to do so using there phones.
Content created and supplied by: Robert_Jonnes_Ke (via Opera News )