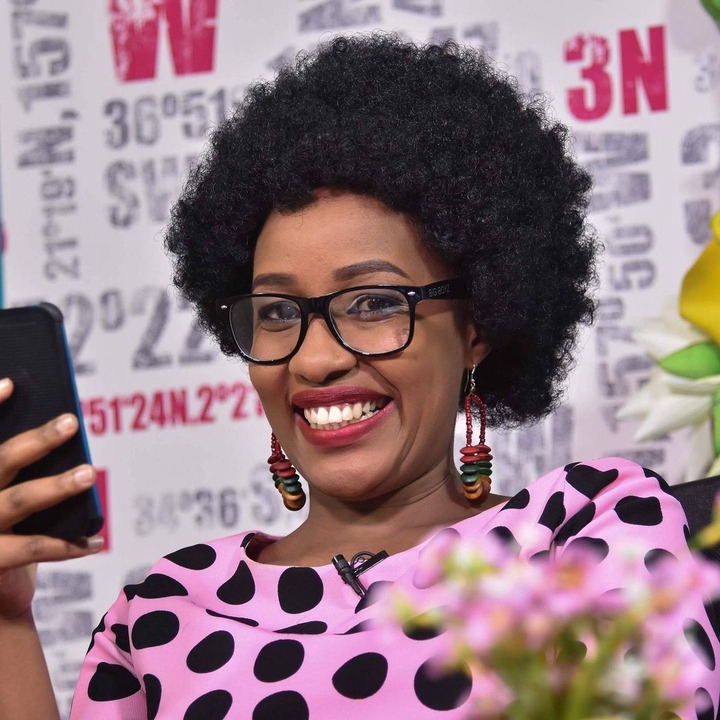 Carolyne Wanjiku alias Teacher Wanjiku(Photo/Courtesy)
Former Churchill show comedian Teacher Wanjiku has revealed that she is a victim of bullying during a question and answer session with her fans on Instagram.
According to the talented comedian, she was bullied a lot in school because of her bow legs. The endless bullying somehow affected her self-esteem when she was a student but she has learnt to embrace them. '' I used to be bullied a lot in school because they are bow, '' she said while responding to a fan who praised her legs that she loves flaunting on Instagram.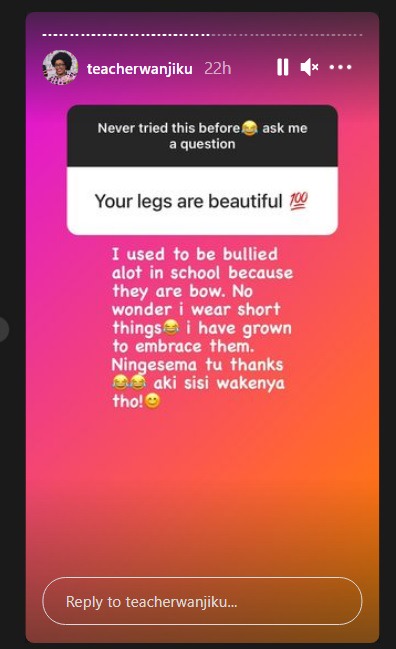 Teacher Wanjiku also revealed that one of her lowest moments in the comedy career was 10 years ago when Citizen TV canceled her comedy show after the first episode. Wanjiku said that people trolled her badly after the show was terminated and this affected her emotionally.
When the comedy show was canceled, popular blog Ghafla Kenya reported that the decision was guided by negative reactions from viewers. Citizen TV management felt that the show didn't perform as expected. '' When my show was canceled a decade ago, I was a laughing stock back then. I am here now grateful and happy that it made me stronger'' she wrote while responding to a fan who wanted to know her lowest moment in her career.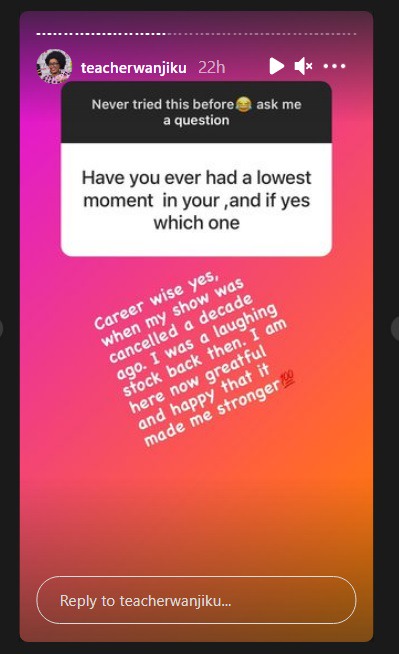 Content created and supplied by: TheScoop (via Opera News )