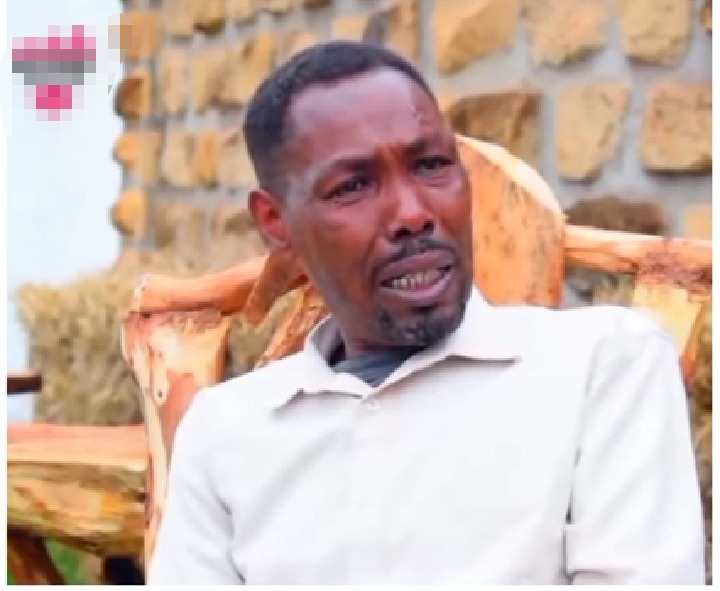 The kenyan gospel musician turned secular artist W!lly Paul has reacted to a viral video of fomer Tahidi High Actor Omosh crying.
Omosh who was a household name some years back has been going through hell after losing his job since the outbreak of the deadly corona virus.
According to omosh he has not paid his rental house for several months, this led to him being evicted out by his landlord.
The actor was talking to Tuko during a live TV interview said he really needs help as he is at his worst point of his life.
However this has led to some wild reactions from the artist, he has widely accused the government of stealing from artists.
The controversial artist has been lashed in the past for some is songs, many never knew he had turned away from gospel until he released a series love of songs.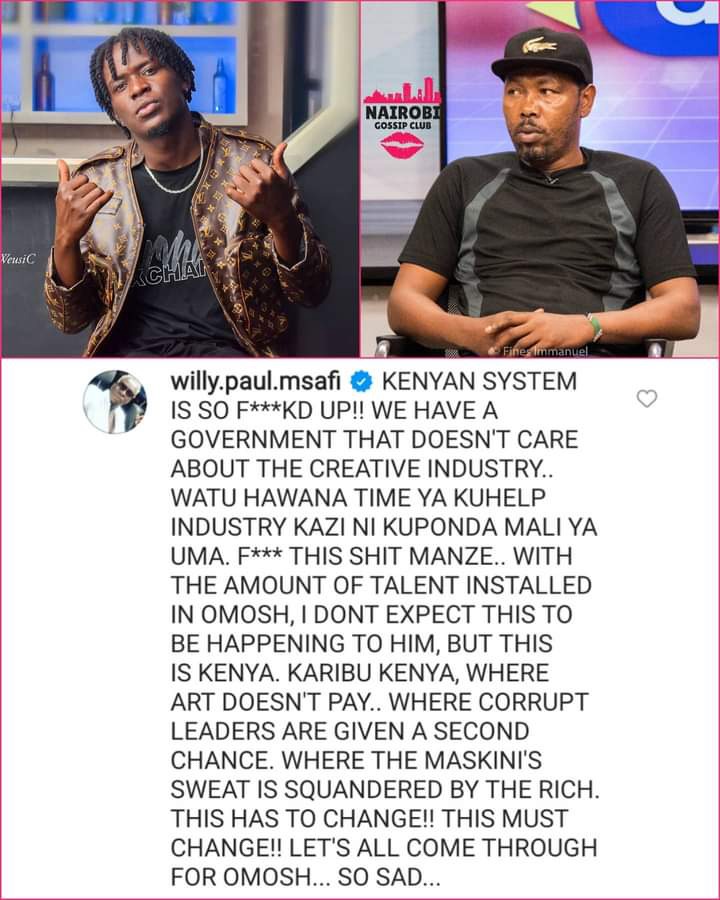 Reactions
@Kamau Ke.. When you see a man fall don't laugh,learn because you're on your way up and the things that tempt people to fall,you and I are not free from that temptation. Know from the weakness that will cause us to stumble and fall" -Louis Farrakhan
@ Marble Johnson.. People are suffering in silent..mimi nikiweka mashida zangu kwa royal media zenu mtaona ni kidogo..but we hustle and get through..has he tried finding jobs ama he's been in the house akingoja bread of manner ama manner of bread however it's written or pronounced... people wake up and go looking for jobs not wake up,dress up and do nothing...as the saying goes ...God helps those who help themselves...i hope he gets help though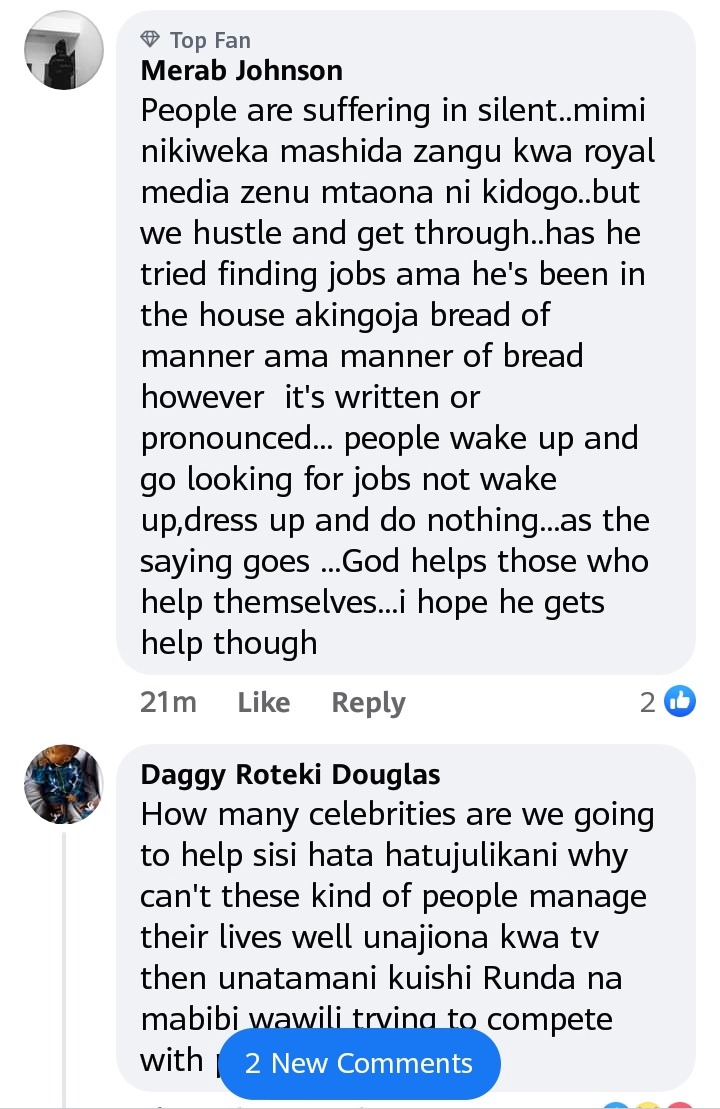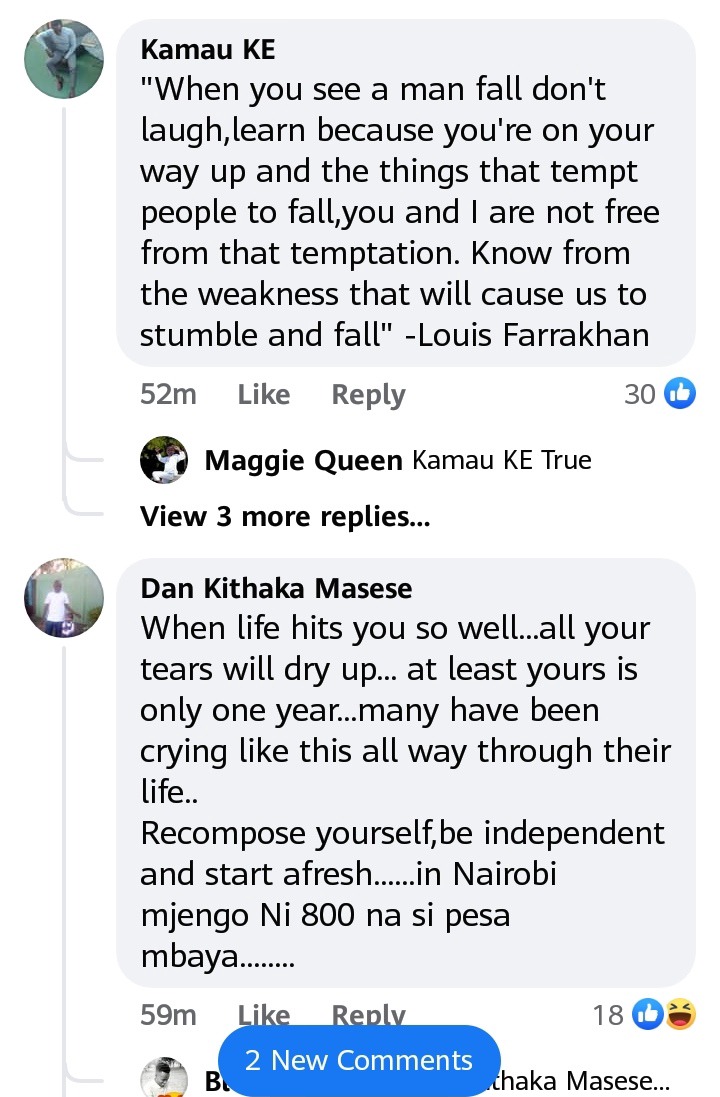 Content created and supplied by: Djrhymez (via Opera News )