Becoming famous is not an easy task and it is for that particular reason that many people pull all manner of stunts to attract some fifteen minutes songs of fame.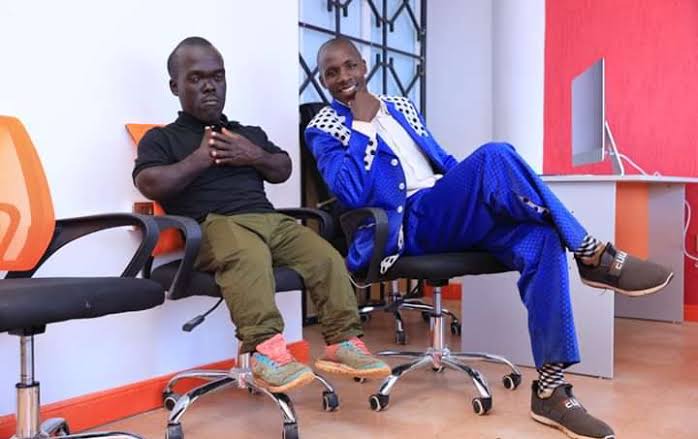 Kisii gospel musician Chris Mosioma Embarambamba recently left Kenyans with a bad taste in their mouths and memories after stooping too low while chasing for clout.
In the video, the musician pulled strange moves as he can be seen dancing and jumping in puddles of mud.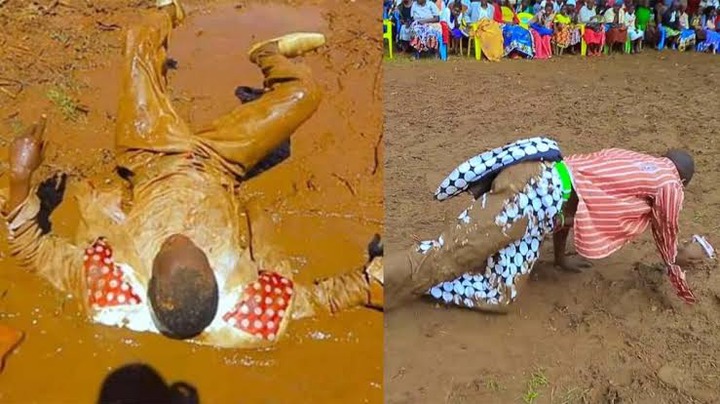 The singer was dressed in neat white and colourful suits but destroyed them while jumping and rolling in dirty water and mud.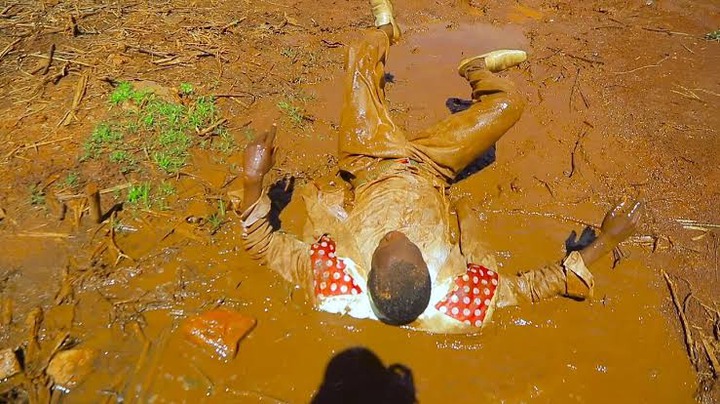 The song which is in Kisii conveys a gospel message but rubbed many people the wrong way. "zake zenye mahaba tele kwa mkewe"
A serious trolling he received online with many people wondering why he had to pull such downgrading acts.
Fellow Kisii people were badly embarrassed with many openly disowning him.
Despite his efforts to use publicity stunts to propel his music, the song still got poor reception as it is still struggling on YouTube at 30,000 views.
Content created and supplied by: Drachir (via Opera News )