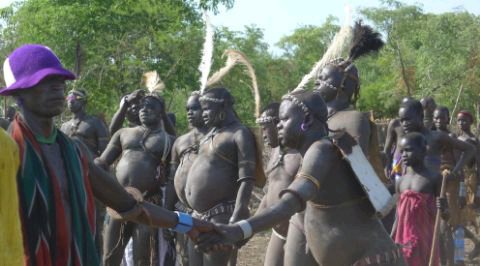 Culture is said to be a way of life. Most African societies have their accepted way of living that can not be changed by the western influence. Some of the cultures have been corroded by the Western culture.
There is a specific tribe by the name Bodi tribe which has stood by their own culture to date. They live in the Southern part of Ethiopia. It has 14 clans which together constitutes the tribe.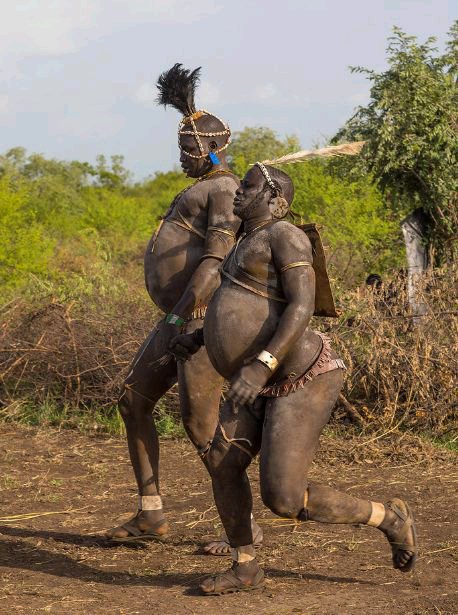 In this tribe, fat men are highly valued and respected. This is given more weight during their annual Ka'el ceremony which takes place every year in June.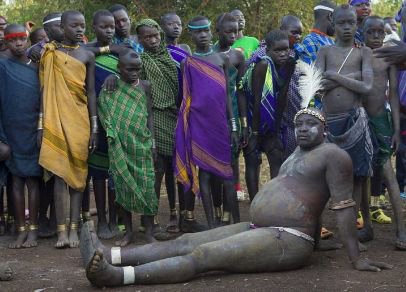 During this ceremony, each clan give a young unmarried man. They are isolated for three months where they are fed with a mixture of milk and blood. Every morning by sunrise, these men are fed with two liters of this mixture. Whoever vomits is disqualified. After six months the get out of the guys and run before judges. The fattest is crowned the winner and accorded more respect.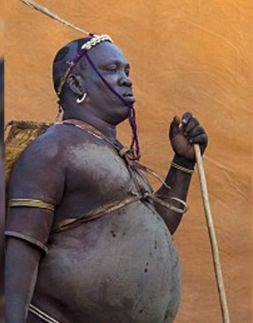 Is this culture or being uncivilized? Feel free to share your thoughts and opinions on the comments section below.
Remember to follow me for more articles and news as they happen.
Content created and supplied by: Chris_J (via Opera News )