Tanzanian Socialite takes to social media to speculate on the causes of death of the late His Excellency's, John Pombe Magufuli.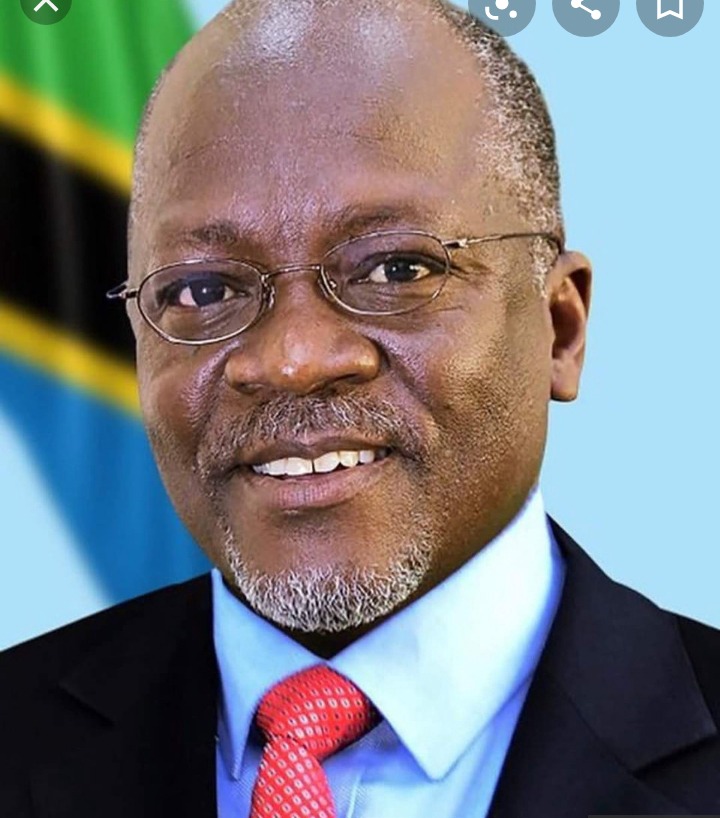 According to the beautiful Bongo Star, all the four people who were captured in a photo during the swearing in of the late president, were all dead. Miss Mange believes that all the four personalities were victims of the Covid-19 virus.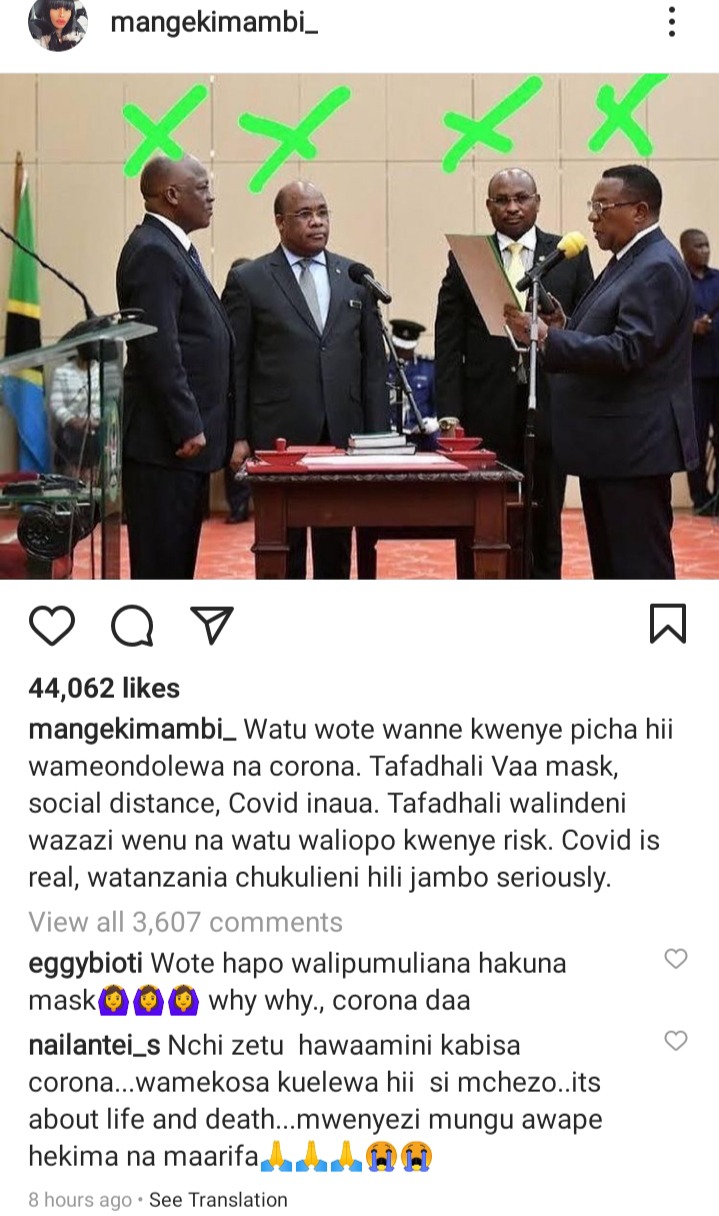 In the photo posted advice, these personalities did not observe the Health regulations by the World Health Organization, WHO. They neither obeyed social distance nor did they have any protective covering on there nose and mouth.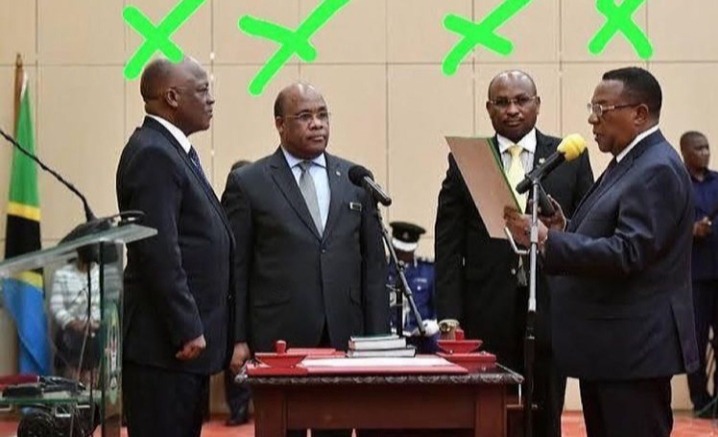 'All the four people In This Photo have been Eliminated By Corona,Covid Kills.....' Captioned The famous Tanzania Blogger.
In her post she went ahead to warn her 5 Million Social Media followers especially Tanzanians to observe the WHO Guidelines and protect themselves and their parents from this deadly virus.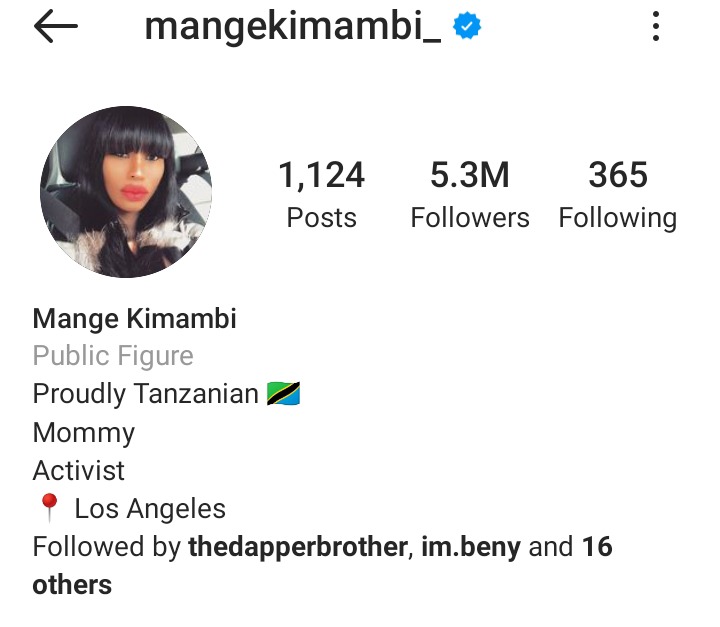 The official statement released by the Tanzanian Government categorically stated that His Excellency's John Pombe Magufuli succumbed to a heart Condition and not Covid-19 as many have speculated.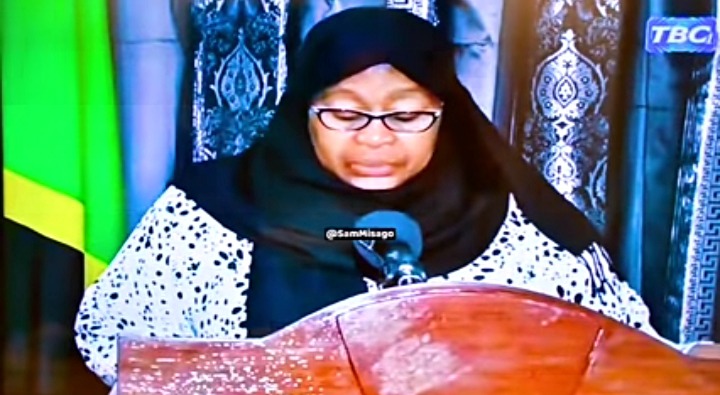 All in all, We wish to send our condolences to the people of , His Family and Friends. May He Rest In Peace.
Content created and supplied by: Vicky_lydia (via Opera News )