Life is a precious gift, no one has been blessed with immortality. Its important not to take life for granted. During the time of grief we feel dejected and overwhelmed as we figure out how go one with our lives. Its at these times we look to God for comfort.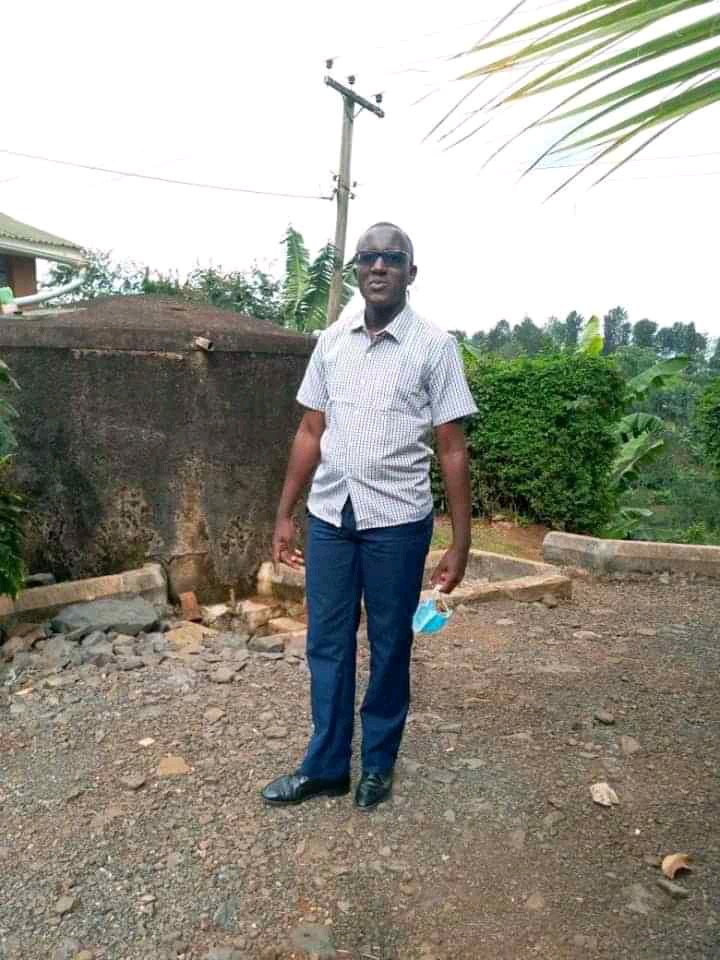 It is so sad and painful as another famous teacher, Michael Wanjohi has succumbed to kidney failure. He was a teacher of physics and Mathematics at South Tetu Girls Highschool in Nyeri. The sad news was announced by by SoftRadio News on their Facebook page.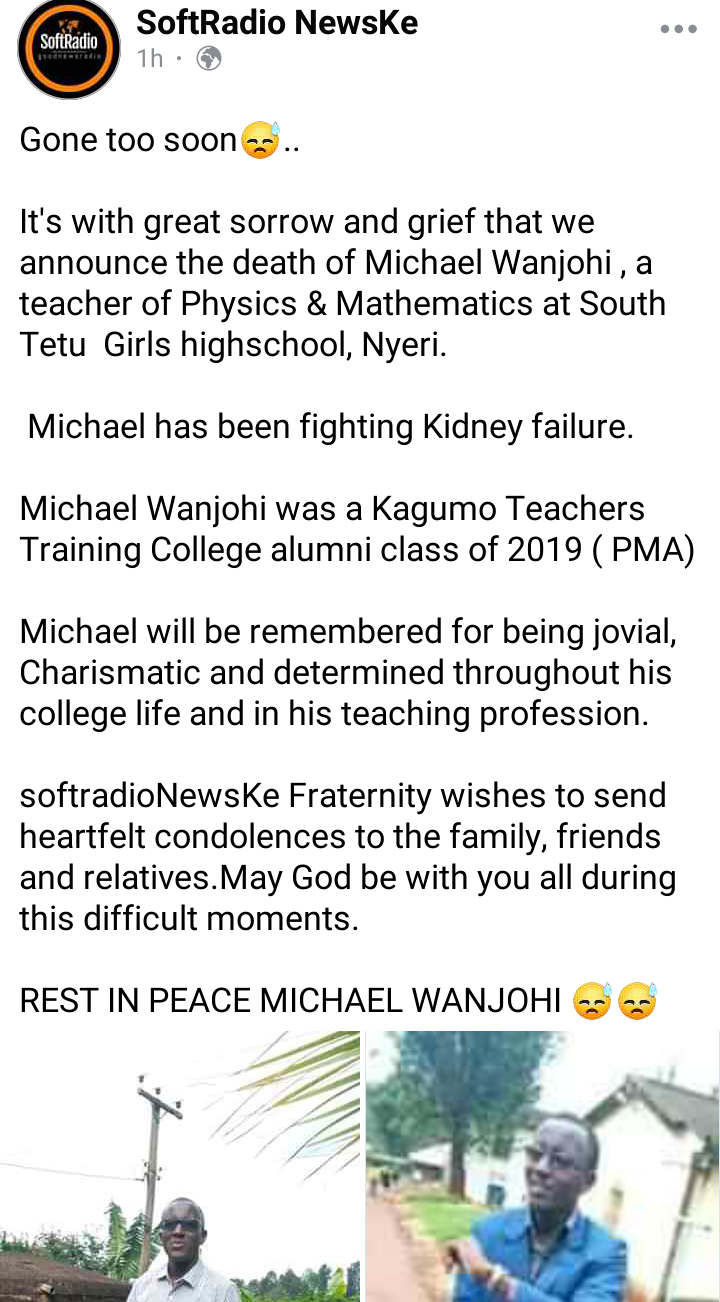 What do you think? Thanks for your time. As opera news hub writers we send our condolences to the bereaved members and close friends. May they find peace during this trying times. May his soul find rest in eternal peace.
Endeavour to share your thoughts and opinion in the comment section and also share with others.
Content created and supplied by: SnipperBossRoni (via Opera News )