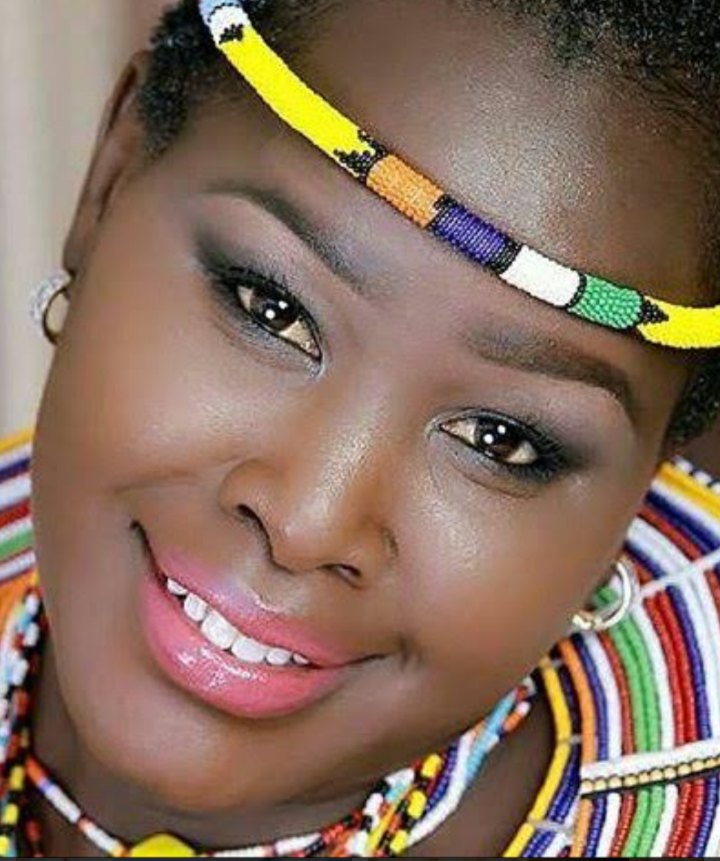 No one has a right to describe, demean or talk about another person's body. Women can gain weight after delivery but who allowed insensitive, arrogant and ungrateful people to pour their bitter and ungraceful words to them? This is a big question that Emmy Kosgei has posed to whoever undermined State House Spokesperson, Kanze Dena.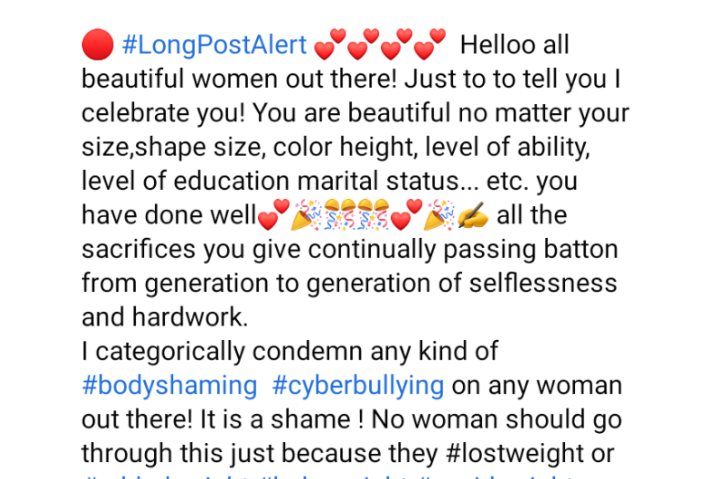 She tells all women that they are beautiful no matter their body sizes, shape, colour or height. She indeed celebrates them regardless of level of abilities, education and marital status. They have done well to bring up a community of people and diverse cultures.
Emmy positively appraises these beautiful ladies for their sacrifices in continually passing leadership skills, knowledge and talents from one generation to the other. They have done this selflessly and with much hard work.
"I categorically condemn any kind of body shaming and cyber bullying on any woman out there," she says. Emmy went ahead to reiterate that no one should go through this because they lost or added weight. They should instead be respected and not cause someone to shed tears because of your unkind words. She added that God can see your laughter and swap tables.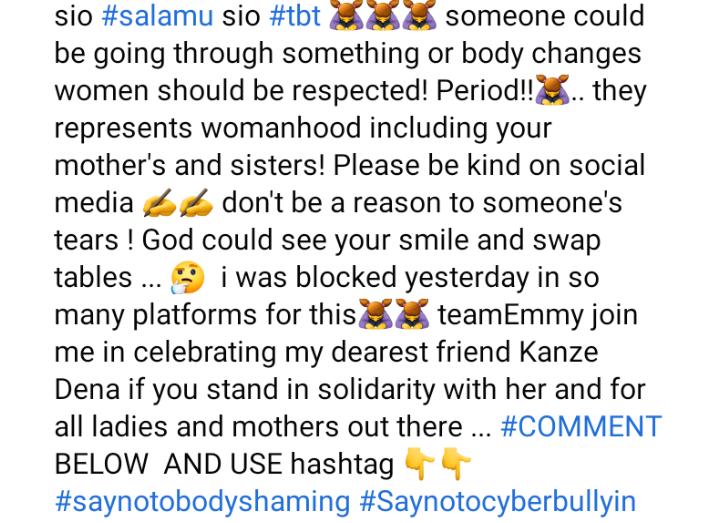 Content created and supplied by: bethnjeri2005 (via Opera News )