The young couple, the Amore family has been breaking the Internet for the past year. Posting content that links them with young people and, the youth. They even reached 100k subscribers on YouTube. But alas, it seems like they were not meant to be together afterall. In a recent interview on Ebru TV last year, when asked if they ever reached a breaking point, they responded saying, sometimes, they have, but when they think about the shame they will face being in the limelight, they choose to hold on to each other.
Two weeks, their response is however not the same. Amore went to their YouTube channel which is now his personal channel to answer questions fans had about their relationship.
In his words, the break up was a mutual agreement, no one dumped the other, they both decided to break up because things were not working out for them.
2 weeks later, Keranta updated on her YouTube channel, giving her side of the story. The rumours of their breakup started way back, when a random video of Keranta finessing with another guy was posted on Nairobi Gossip. Afterwards, she was logged out of their YouTube channel by Daddy Amore, and Amore even went ahead and restricted her on his Instagram. To make matters worse, Amore started demanding everything he had given her back. Gifts and everything.
In her own words, she's proud of herself. She's glad she came out of that relationship when she could. Because sometimes you are in a toxic relationship that has gone on for so long and you still love the person, but at the end of the day if you are under valued and your opinion is not heard in the relationship then there is no reason to compromise your self worth for someone that doesn't see your value. 'Social media is a scam, there's only so much you can take in to a point, you are tired abd can't take no more ' she said.
She was hurting and the relationship was too toxic for her. She also opened up about how Amore, made her feel less, by occasionally highlighting negative aspects about her body and features. ' You should never make a woman feel less about herself or her body' she claims she used to hate herself because of the constant demining comments from him.
She concluded telling people to stop coming at her saying they miss the two of them, because she is better off now than she was in the relationship and she puts her happiness first over fame.
Amore claimed they don't talk, and they don't meet up. I guess their's is a closed book. We wish Keranta all the best! It takes courage to get out of a toxic relationship.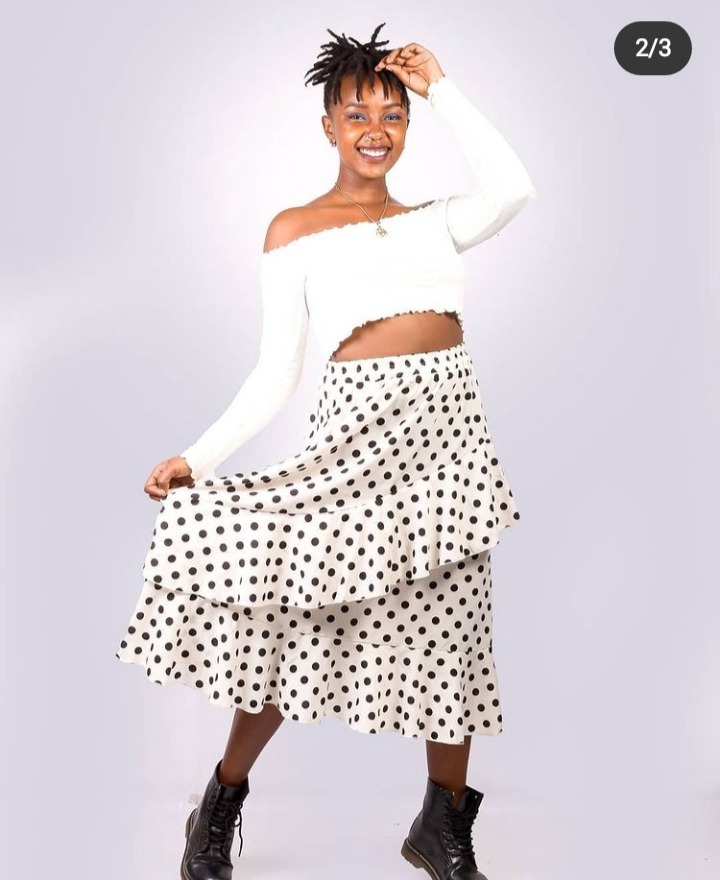 Content created and supplied by: E!Kenya (via Opera News )