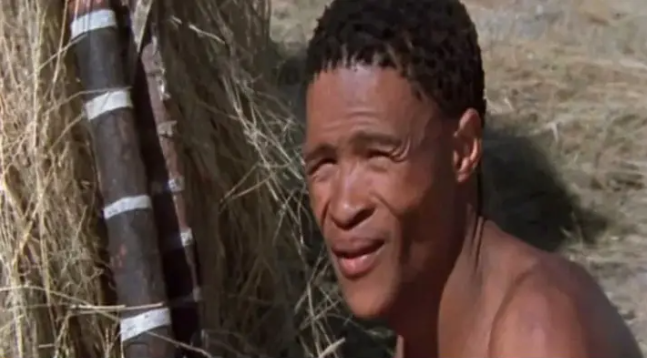 Known for starring in the famous Gods Must be craxy movie, Nǃxau ǂToma is usually regarded as Namibia's most famous actor. He was born in Tsumkwe, Namibia in December 1944 even though it is alleged that he never knew his actual age then.
One thing that will always be remembered for years about the Gods must be crazy movie is how the bushman conveyed his comic smile after discovering a Coca-Cola bottle thrown out of an airplane. Upon discovering the bottle, he sees it as an alien object and it sets off into a comedy of errors.
Even though the movie gained worldwide fame and prominence, Nǃxau ǂToma only recieved a cash payment of $300 from the director Jamie Uys. The bushman allegedly let all his payment blow away in the wind because he did not understand its value. This is because before he was given the money, he did not have any experience about currency since his clan (San) were not using money for trade. That's why he thought it had no meaning.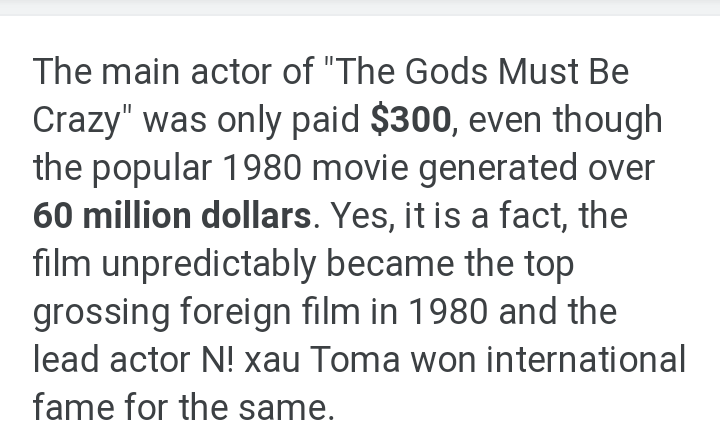 In addition to The Gods Must Be Crazy, Nǃxau starred in a series of sequels: The Gods Must Be Crazy II, Crazy Safari, Crazy Hong Kong and The Gods Must Be Funny in China.
Unfortunately, On 5th July 2003, he died from multiple-drug-resistant tuberculosis while he was out on an excursion for hunting guinea fowl. 
Nǃxau ǂToma will always be remembered as a great hero!
Content created and supplied by: Mrblogger (via Opera News )