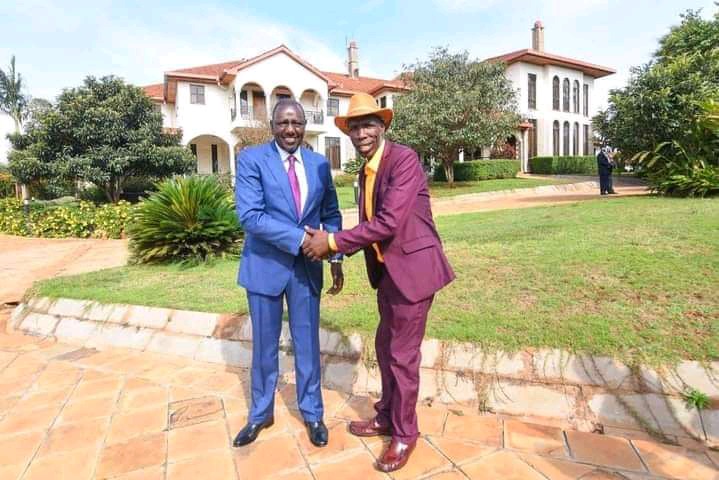 Two vocal rift valley gospel musicians are on each other's neck over 20,000 shillings given to them by Kiplkelion member of parliament Hillary Koskei. Josphat Karanja is accusing Makiche arap Rotich the chair of KAMUA Sacco of squandering 12,000 of the given 20,000 and only sharing amongst the artists 8,000.
Karanja in an interview with TAACH FM on Monday, he said their chair is not fit for the position even accusing him of removing him from a WhatsApp group after he told the MP his grievances . In a viral WhatsApp conversation the two are in a war of words, Karanja told the MP that the chair of the Sacco had pocketed more than half of the money he had given them."Thank you Hon Nyiganet MP Kipkelion for buying lunch for Bomet artists yesterday, but we are sorry to announce that out of 20,000 you gave, 8000 went into the pockets of Makiche," Karanja said.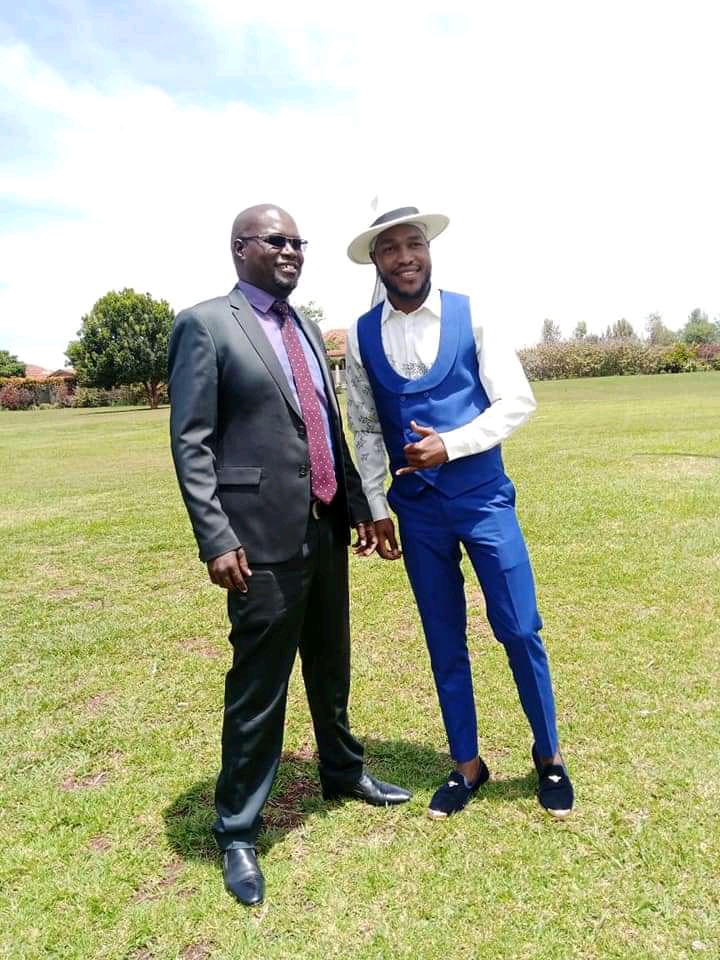 The conflict between Rift Valley artists from the Kalenjin community began when they visited the deputy president's Karen residence a month ago, those left behind bitterly complained of biasness from their leaders condemning the criteria used in choosing those who went.
The fighting escalated when they met to share the money given, they exchanged blows, leading to the admission of many. The artists have been accused of disorganization and lack of focus. They are divided, those who support the formation of a Sacco and those against. All blame has been directed at the chair Makiche accused of mismanagement.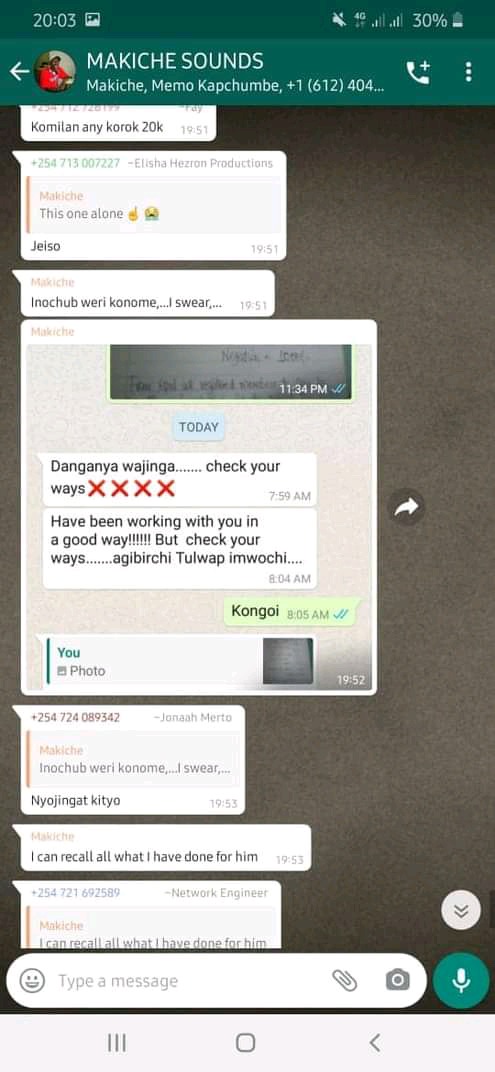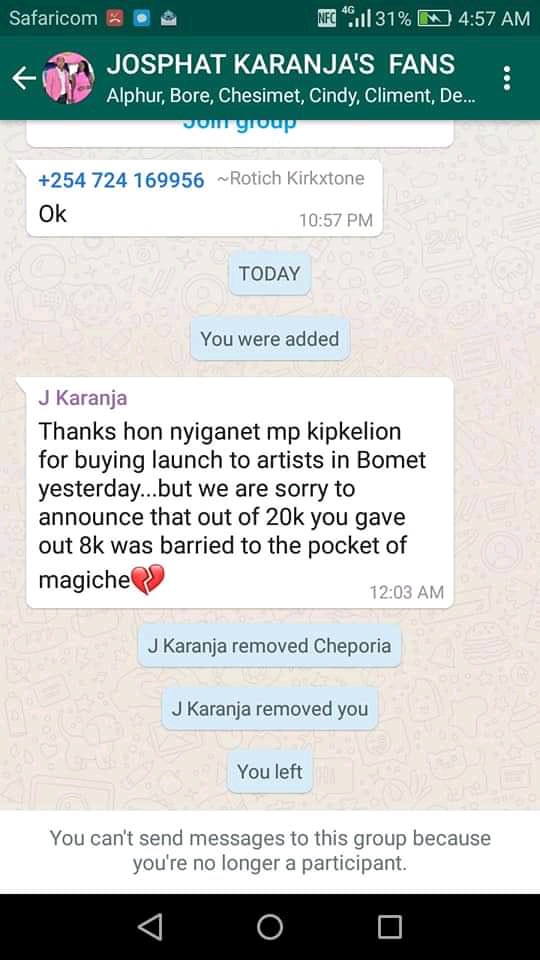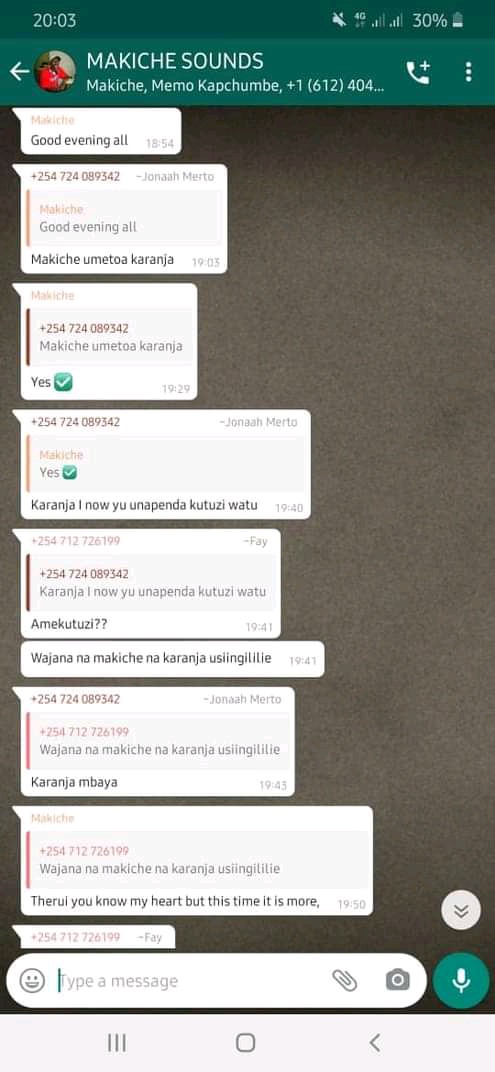 Content created and supplied by: Joylnjay (via Opera News )