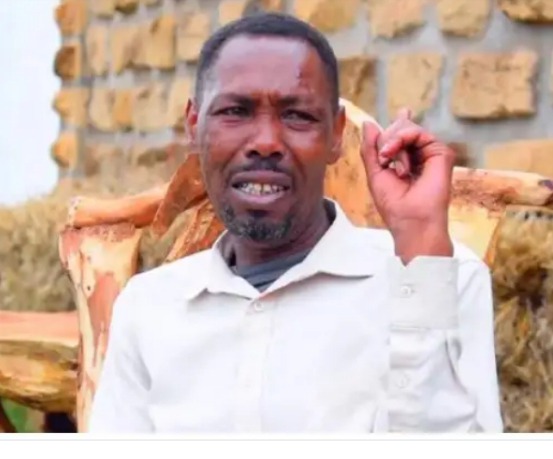 Rumours form part and parcel of life. People must talk whether you are a good person or a bad person. The reason why people talk about each other is because its human nature to talk about each other.
Ex-Tahidi High actor Omosh has been in lime light in recent times. This is after his heartbreaking story went viral. Omosh admitted that life was hard on his side and he could no longer support his family. He had no job and only wished someone to employ him. Showers of blessings has been showered on him as well wishers come forth to help him recollect his life back.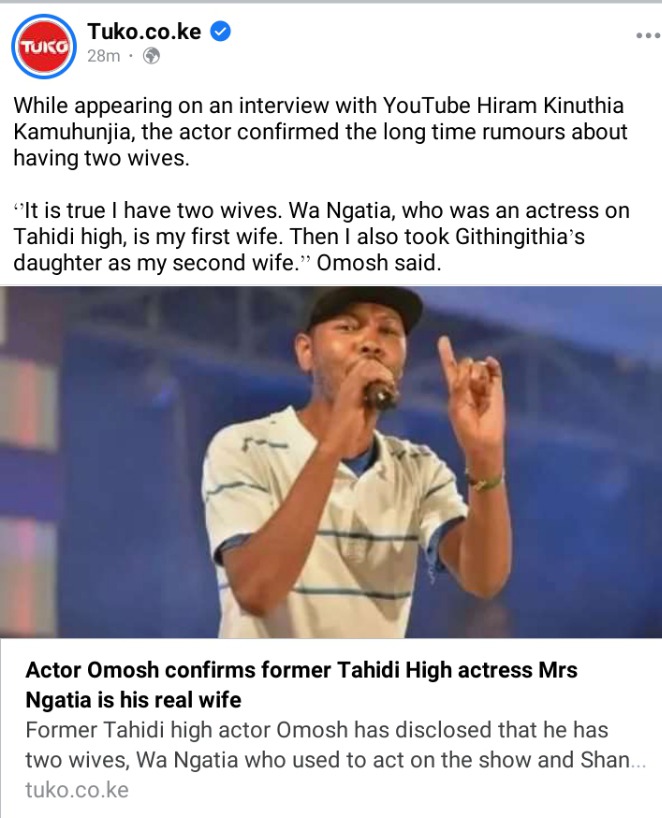 There has been rumors on social media that Omosh has two wives. Here is what Omosh speaks out about the rumours. While appearing on an interview with You Tube Hiram Kinuthiaa Kamuhunjia, the actor has confirmed the long time rumours about having two wives.
"It is true I have two wives. Wa Ngatia, who was an actress on Tahidi high, is my first wife. Then I also took Githingithia's daughter as my second wife" Omosh confirmed.
Content created and supplied by: NewsZoid (via Opera News )