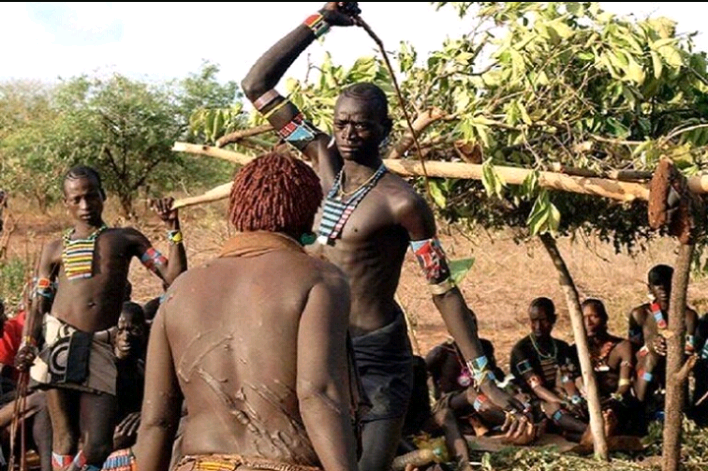 Ethiopia is one of the Eastern Africa's country that is known to have so many weird ceremonies compared to any other country, for example cattle jumping where women are flogged.
The Hamar tribe are known to be aware of everything that happens in the world, but despite all this knowledge these people still exercise a strange behavior where women are boldly whipped by men to show that they love each other.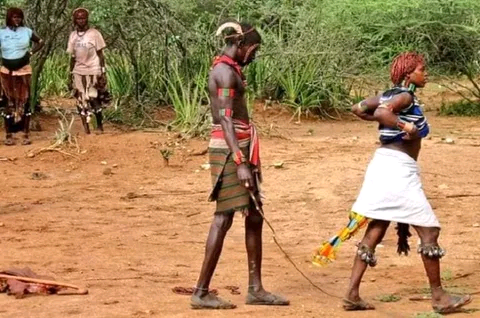 This ceremony begins with women and all other family members dancing and ululating, they then introduce themselves as items to be whipped by men who have been initiated formerly.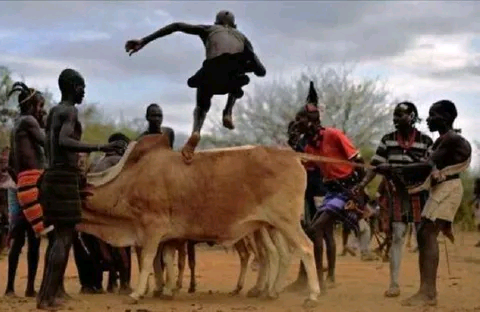 The women are beaten to the extent that their backs bleed. One thing these ladies are not allowed to do is screaming, instead they have to beg for more beating. It's also not allowed to run away or cancel the ritual once it has began.
Due to the progress in civilization, some rituals and traditions should not be happening up to date. This is clear violation of human rights and it's not to be tolerated at any cost.
Photos are as below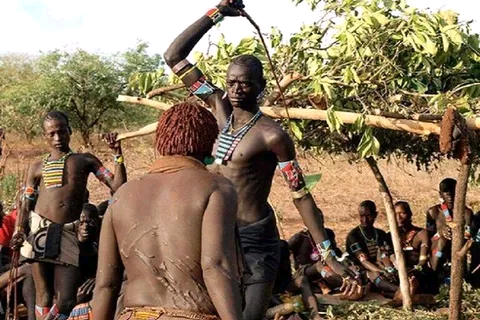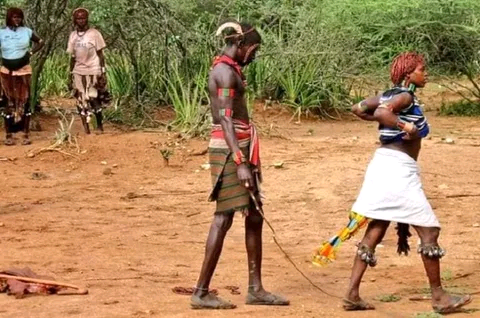 What is your opinion concerning the Hamar community? Write your thoughts in the comments section below and remember to follow, like and share.
Content created and supplied by: brwnskingirl (via Opera News )