Kweli ni Jesus!
After a scandalous January the Wajesus are back and running and to prove that it made them stronger have relaunched YouTube page flaunting their almost done home in a post on Instagram and making an announcement about their upcoming project as they do the finishing touches on home.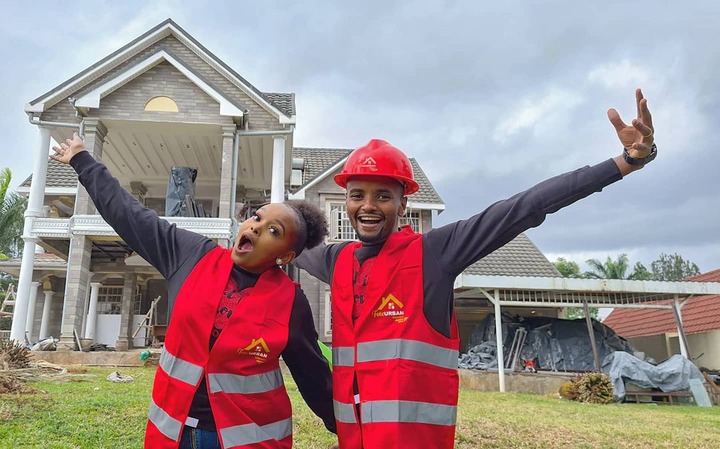 "Guys!! God is good and His plans for us are always the best. We are truly humbled by how far He has brought us and the far He is taking us. Today we pick up on where we left with jenga na waJesus on YouTube. We are taking a step of faith here and to be honest we don't have everything figured out but we know a journey of a thousand miles start with one step. We want to take our online family through the process of what goes on behind the scenes of owning a home. Our hope is that we will change someones life out there for the better. That our platform will be a resource for everyone planning to own a home. Either building or buying one. This is going to be a good ride and we are excited to take our online fam with us. This is completely outside our comfort zone but we are up for a good ride. 
Today we have our first @jengenawajesus video on YouTube at 3pm. We start in style,we are giving out 100k on today's video. Make sure you watch it so that you know how to participate."
Wish the two all the best really.
Content created and supplied by: fortune_omosh (via Opera News )