Octopizzo created a stir among the netizens after he clapped back at a fan who told him to win the BET awards. The fan respectfully asked octo to collaboration with artists who need his collabos and take Kenya to international award winnings. He also asked octopizzo to leave a legacy by wining the award for its the best an artist can win.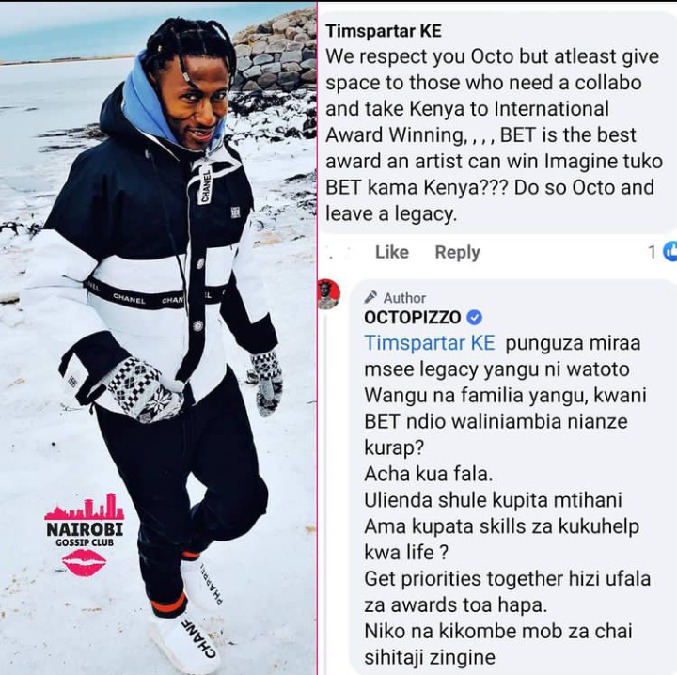 Octopizzo hit back hard and told his fan to 'punguza miraa' and that his legacy was for his family and children. He asked his fan ' kwani BET ndio waliniambia nianze kurap?'. He told the fan to get his priorities right and stop with the award stories. "Niko na vikombe mob za chai sihitaji zingine".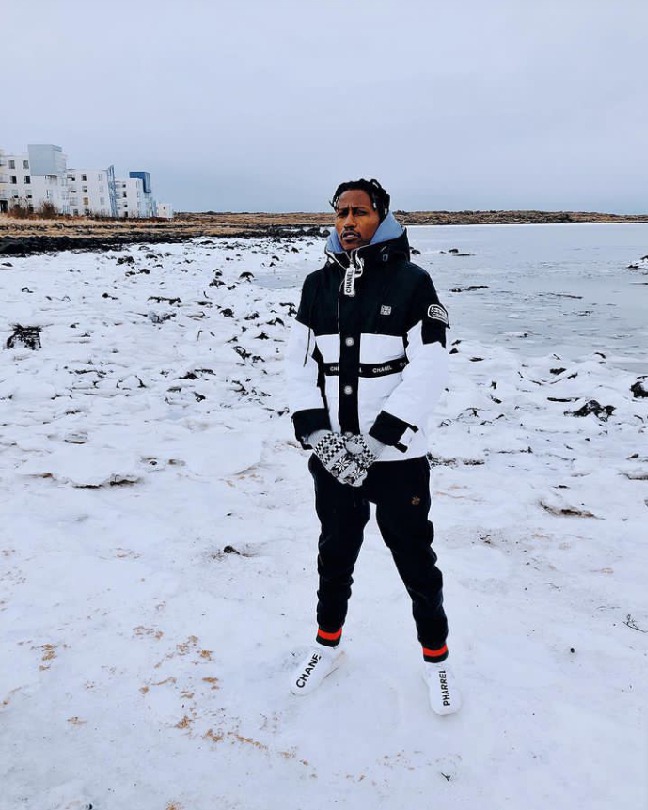 Netizens where left in shock after his rude comeback and told him not to be so rude to people who look up to him and that pride comes before a fall. See how some of the netizens reacted to his comeback.
Spicy - kukuwa na ego ni muhimu kwa hio culture
Tirendi- making peace with the fact that he can no longer win awards.
Farees - no need to be so rude to people who look up to you.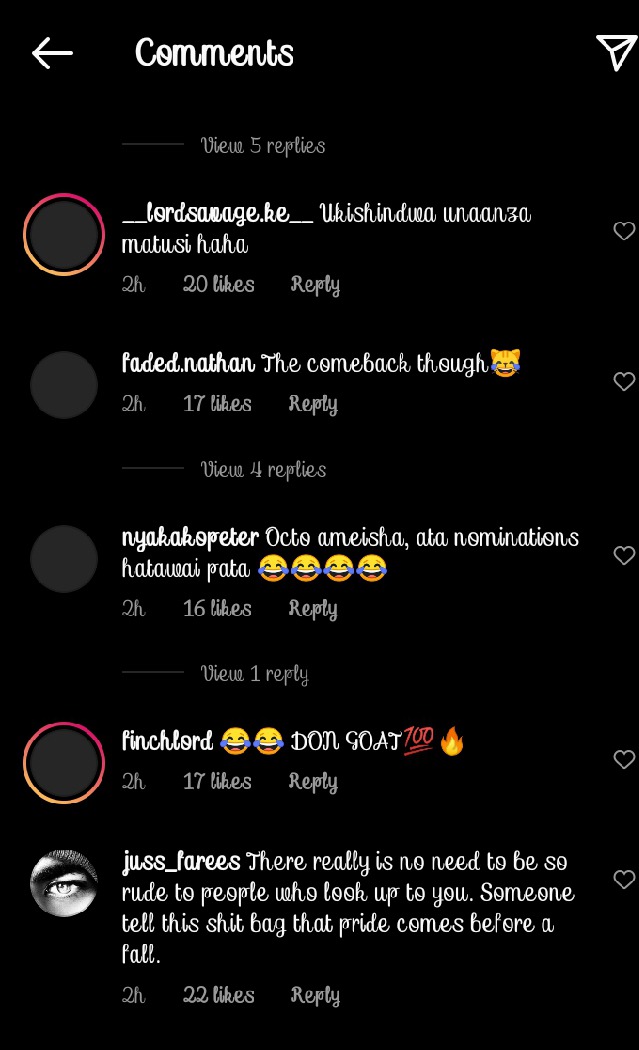 Feel free to share your thoughts at the comment section and follow @cindymbula for more updates
Content created and supplied by: Cindymbula (via Opera News )