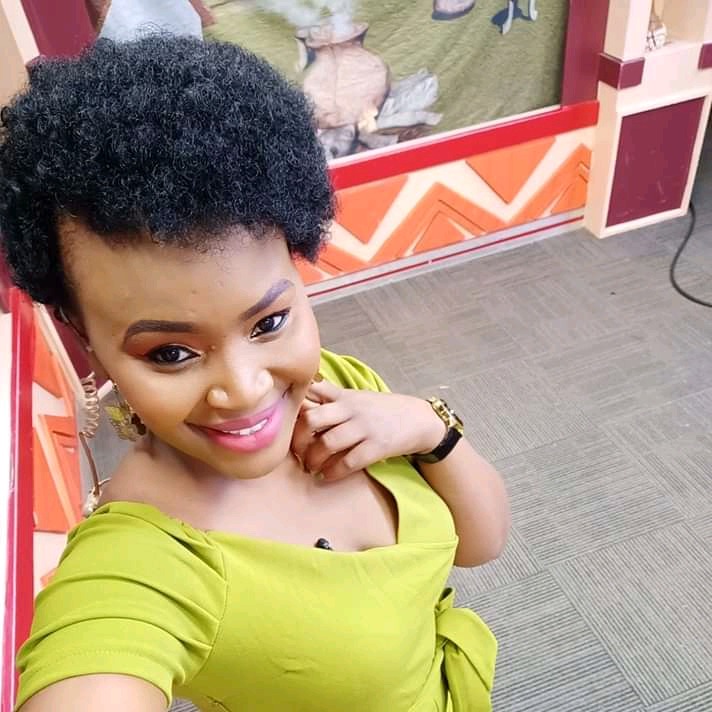 Wangeci Wa Kariuki is a popular TV presenter at a local television station, Kameme TV. Wangeci has taken to her Facebook page where she has shared some motivating life experiences.
"If you ever feel like loosing hope just think of me." she stated her statement with these words. "At some point I was a nobody and am not saying I am soo important and I don't blame anyone because the nature has a way of looking down on hopeless people, Yes I was that person." she continued to open up about her life. "Nobody thought I will ever be anybody. My mum was just soo broken because at a certain point I had dropped out of school in form one due to school fees." Wangeci continues to take her audience through her life experiences which appears to be a heart-touching story.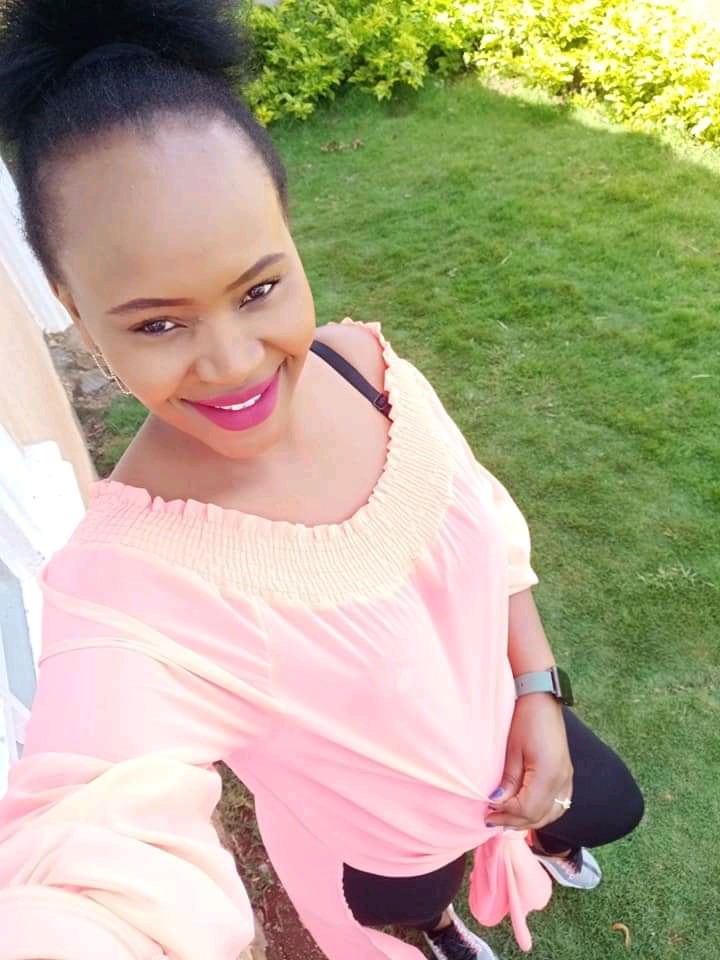 At one point she narrates how her mom had already given up on her due to the difficulty financial situation that was facing their family. She says that the only thing her mother would tell her is "Nikiuza viazi utarudi shule." As a potatoes farmer, her mother could not afford to finance her education. She says that a bag of potatoes at that time costed 600 and there was no one to buy them.
"I remember one time and the last time I saw my mum alive a classmate saw us at the stage with mum at Rongai and she requested me to tie the School tie. Before I could finish tying it, my mum was shedding tears, I saw her leave and left me with 100 Bob. I think it was her last coin." Wangeci Wa Kariuki explained her last moments with her mother. She says that they were at a bus station where her mother boarded a Kenya Bus and left. "That was the last time I saw mum and all my hopes we shattered! A long story then followed." Wangeci continued to explain about her life. 
"A long journey full of pain but see now, as I said I didn't know what I wanted to become. I didn't have any god-father, I was a bother so no one wanted to host me because that meant some extra burden." Wangeci didn't stop to explain about her painful life experiences.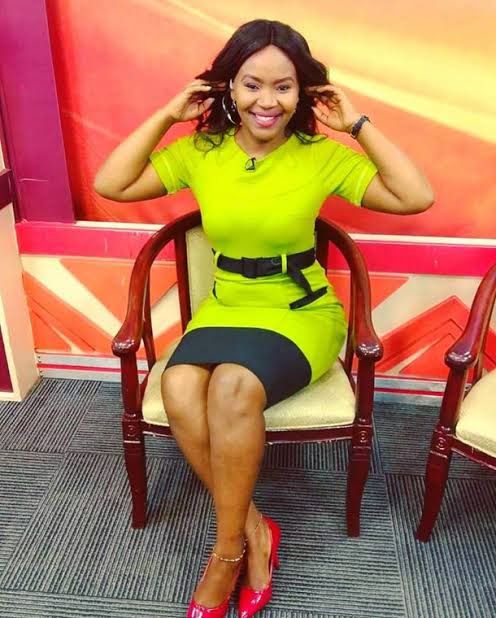 "But just see what God has done to me it's not much but I know there are people below, those who are in the journey from where I came from. Now just one secret don't get tired of calling the name of Jesus, innocently I used to look at the skies and cry hard and whisper God's prayer and hail Mary because that's what mum had taught us. He (God) intervened for me not in a day but today I can testify, I can smile and I can tell for sure God doesn't require any of your qualifications or connection He is the ultimate connection Himself. So wait upon Him." Wangeci Wa Kariuki concluded her life story with words of encouragement.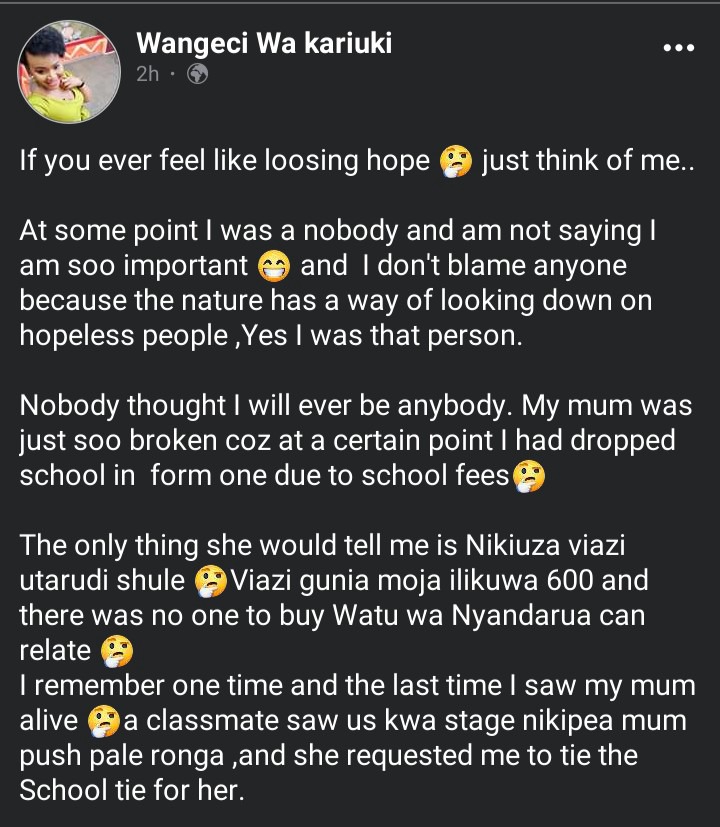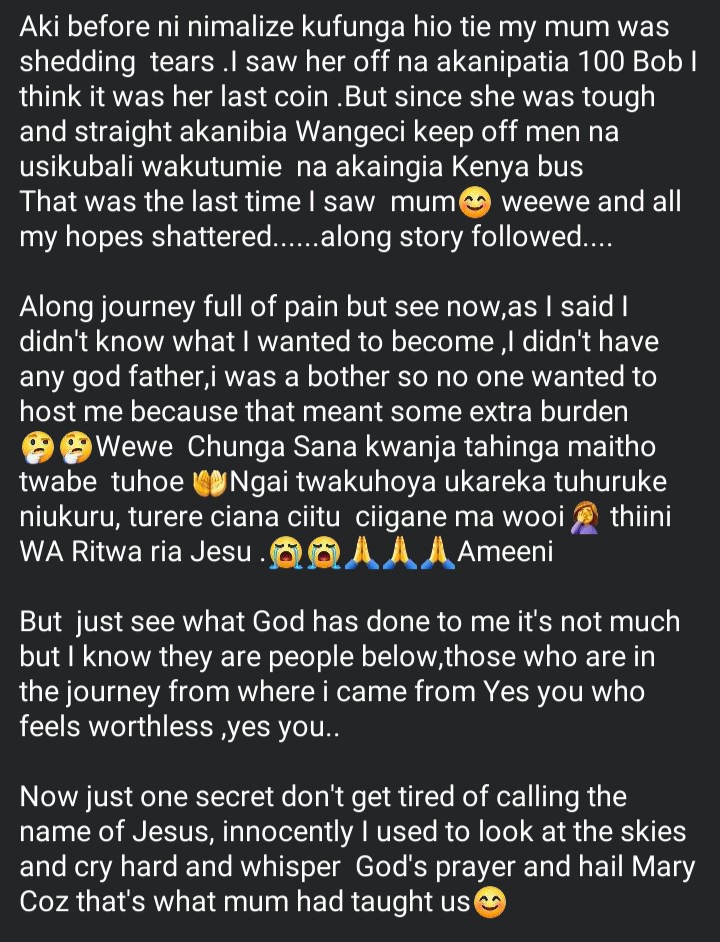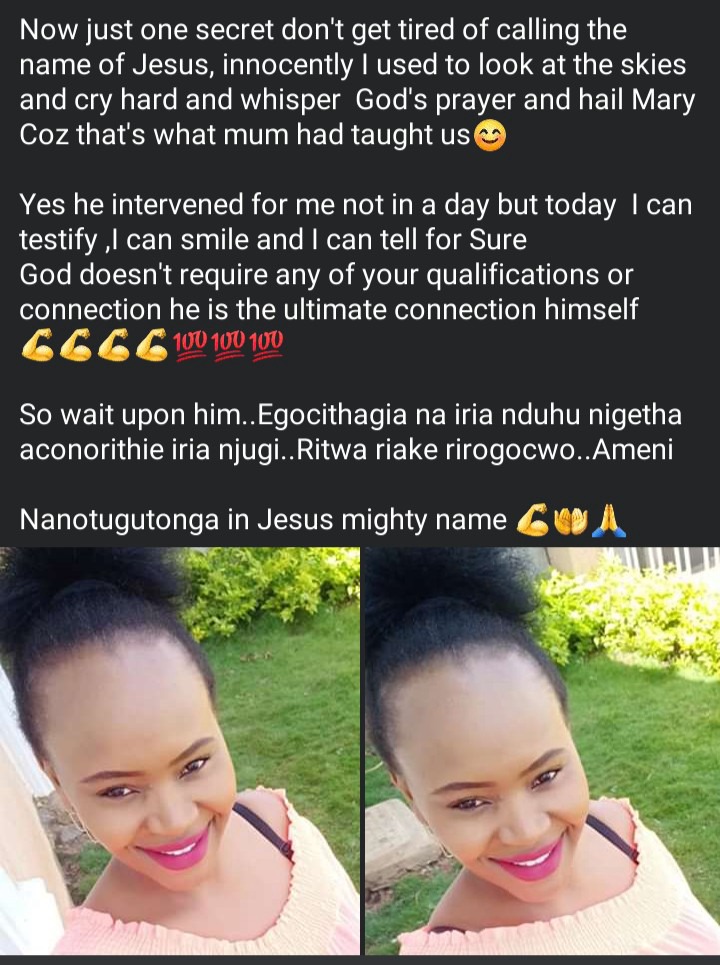 Content created and supplied by: Otieno_News (via Opera News )