Here are beautiful children of celebrities in Kenya.
1. Ladasha wamboi
She is the first born daughter to Size 8 and DJ Mo. She has a very beautiful face just like her mother. She loves beauty stuff just like herself. She has broke record of Children of Kenyan celebrities who find it hard to talk in English. Her eloquence and fluency in talking in English shocks people out there. 
2. heaven bahati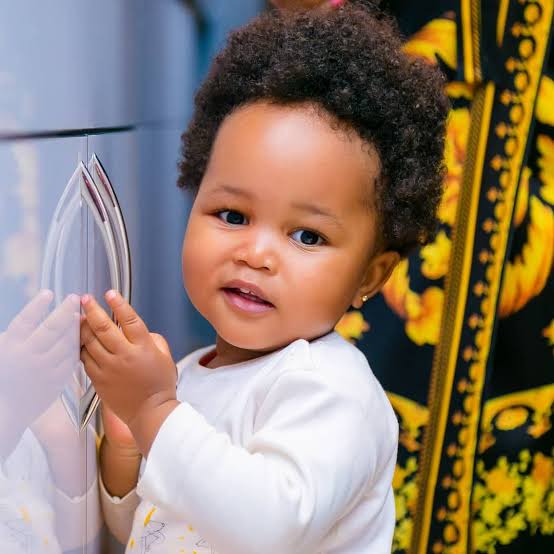 She is the first born daughter of Diana Marua And Bahati. Since she came to this world, her parents have been showing her unending love and really appreciate her for being so aggressive. She loves being playful and that makes her fit at àll times.
3. Taji Wajesus
He is the first born son to Milly and Kabi Wajesus. They call him a family blessing as ever since he came to their life, they have been experiencing a lot of blessings in everything they did. He is a smiling baby and at all times he is always laughing at everything. He loves people so much and when he is alone he feels so sad.
4. Milla Netai
She is a very beautiful daughter to Terence Creative and Milly Chebby. She is their miracle baby as the number f things they have gone through because of that baby is incomparable to anything. She is a jovial child and loves everyone she meets.
5. Majesty bahati
This is the youngest of Bahatis children. He has this character of a big person and loves doing his things in a mature way.
Content created and supplied by: Rosard (via Opera News )