It has been quit sometime now since we saw the two love birds share a good time together while exchanging some sweet words towards each other and the mood is nice.
Since Boss Daniel passed on and both Luwi Hausa and Vanessa Hausa were not aware of what had happened to the family where they both found love, father Ezekiel saw it right to inform them.
We can see Luwi in a big shock and seems to be as confused as the news he just received fro father Ezekiel. He shares the same information with his younger sister Vanessa.
Vanessa is carried away by emotions and thinking what her beloved boyfriend may be going through right now and the worst part of it all is that she cannot make any phone calls.
We are waiting for the next episode of Maria to know whether Luwi Hausa gathered the courage of going at Boss Daniel's Place to console with the two. Will Maria see eye to eye with her beloved Luwi or will she chase him away?
Kindly hit the above follow button for updates on the next episode of Maria. Do not forget to leave us your opinion in the cimment section below.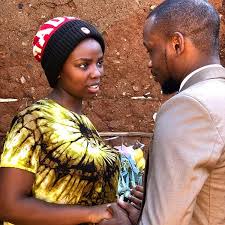 Content created and supplied by: Mtukufu (via Opera News )