[Photo/ Courtesy Instagram]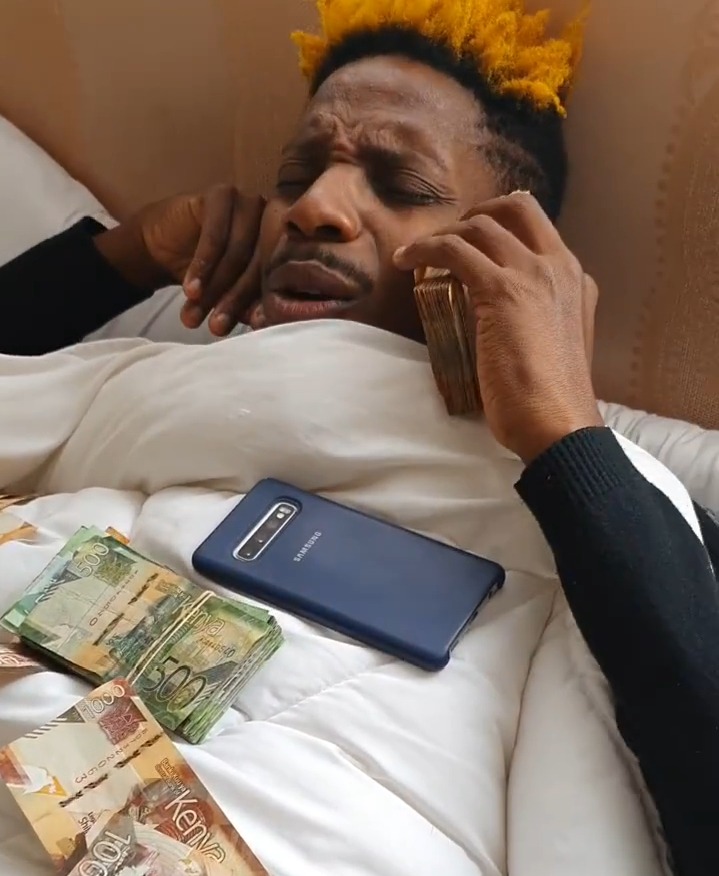 Erick The King Of Comedy in Africa is on the headlines again after posting a very expensive picture of him lying on a pool of cash.It one of those pictures you just wish to feature in due to the current cashless situation globally.He is also seen to be making a phonecall with cash.
[Photo/ Courtesy Instagram]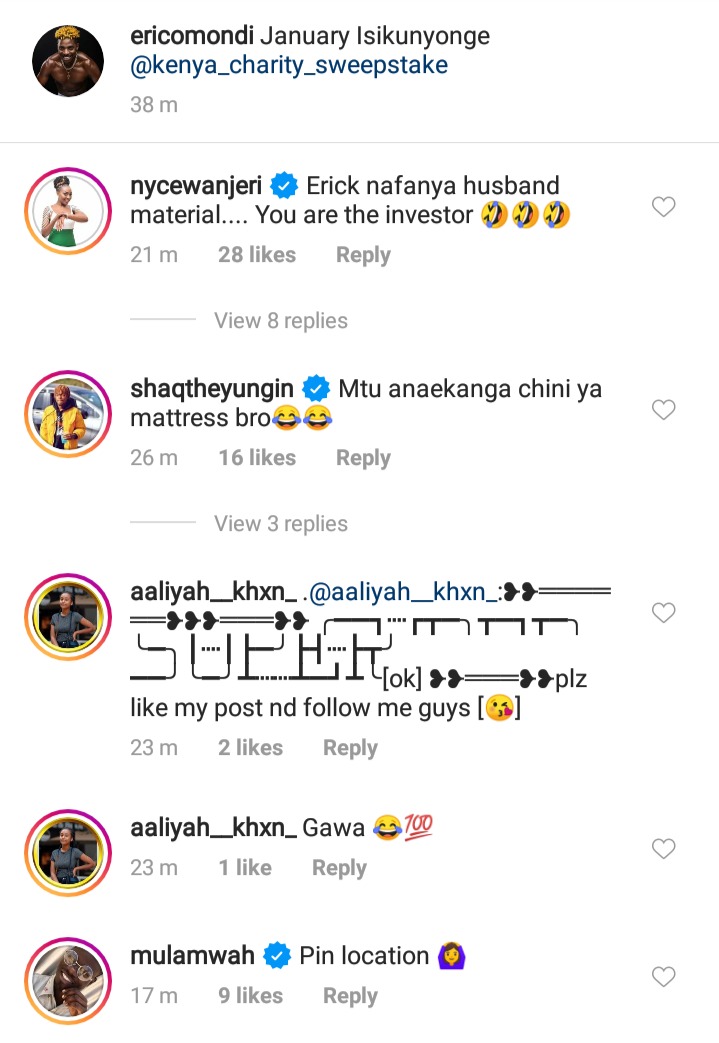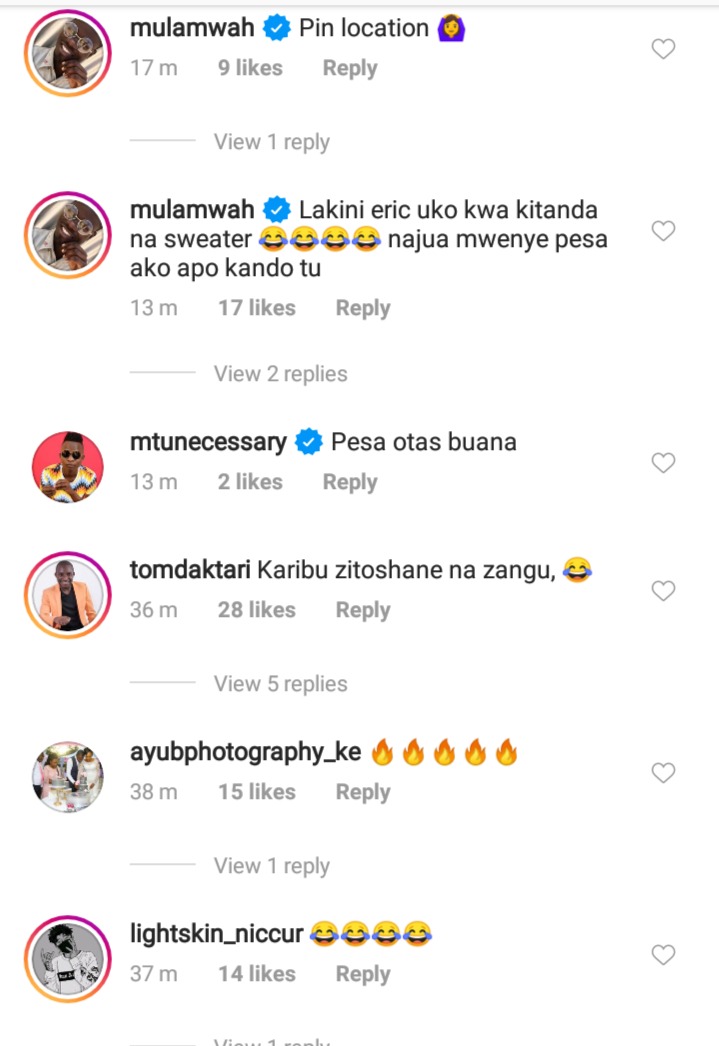 Many have flooded his Instagram with a bid to entice him into sharing or getting an invite into the lucrative deal that has made him that amount of cash.Now to let the cats out of the bag the deal is with Kenya Charity Swipstake that has been there since 1990's.
[Photo/ Courtesy Instagram]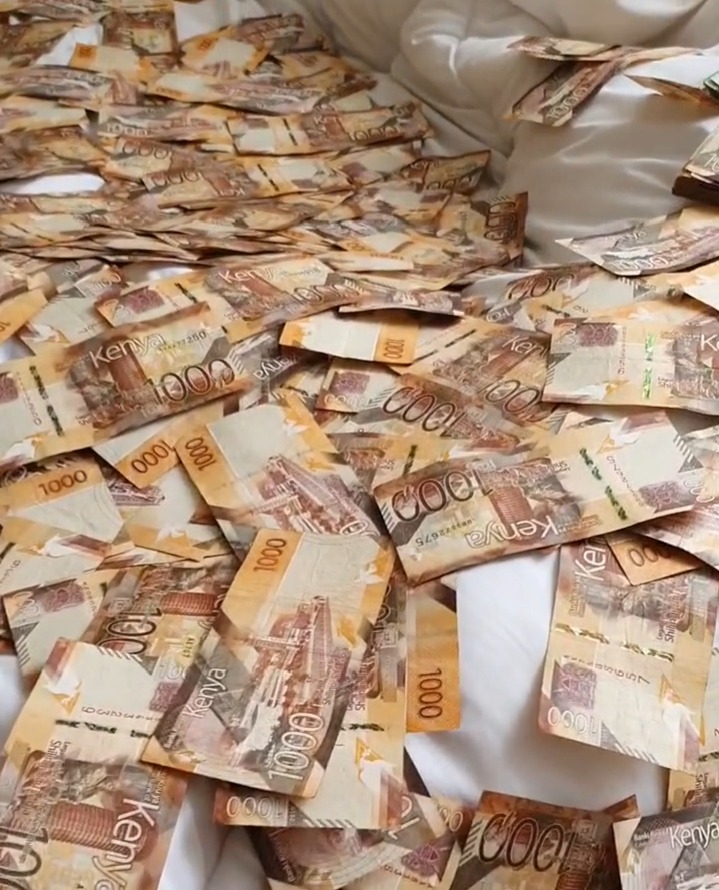 The company is one of the oldest betting and Lotto company in Kenya and has managed to stay afloat despite constant competition from rival companies.Erick is humble to be on of the ambassador of this newly refurbished and outstanding company.
[Photo/ Courtesy Instagram]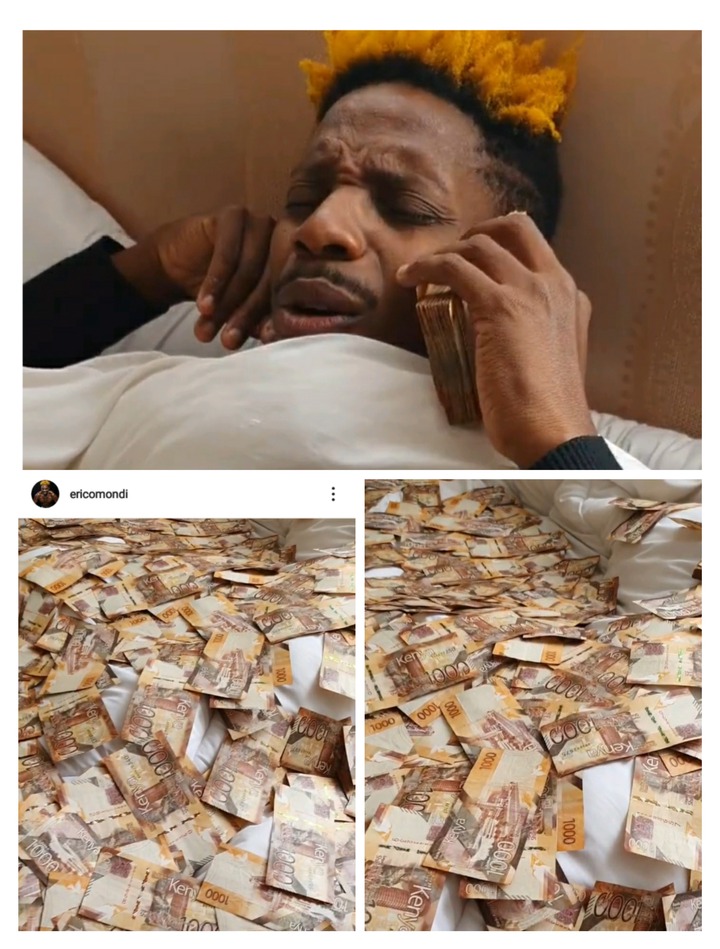 The wife material hitmaker is currently one of the best paid YouTubers with over 200,000 plus in views.His strategies are working with his last advert on Latto milk gaining a huge or massive following.We hope this latest video for kenya Sweepstake will be a hit.
Content created and supplied by: Jamaljulius (via Opera News )