Following the allegations that Kajala Frida had made earlier on concerning Hamisa Mobetto, Hamisa has decided to sue her.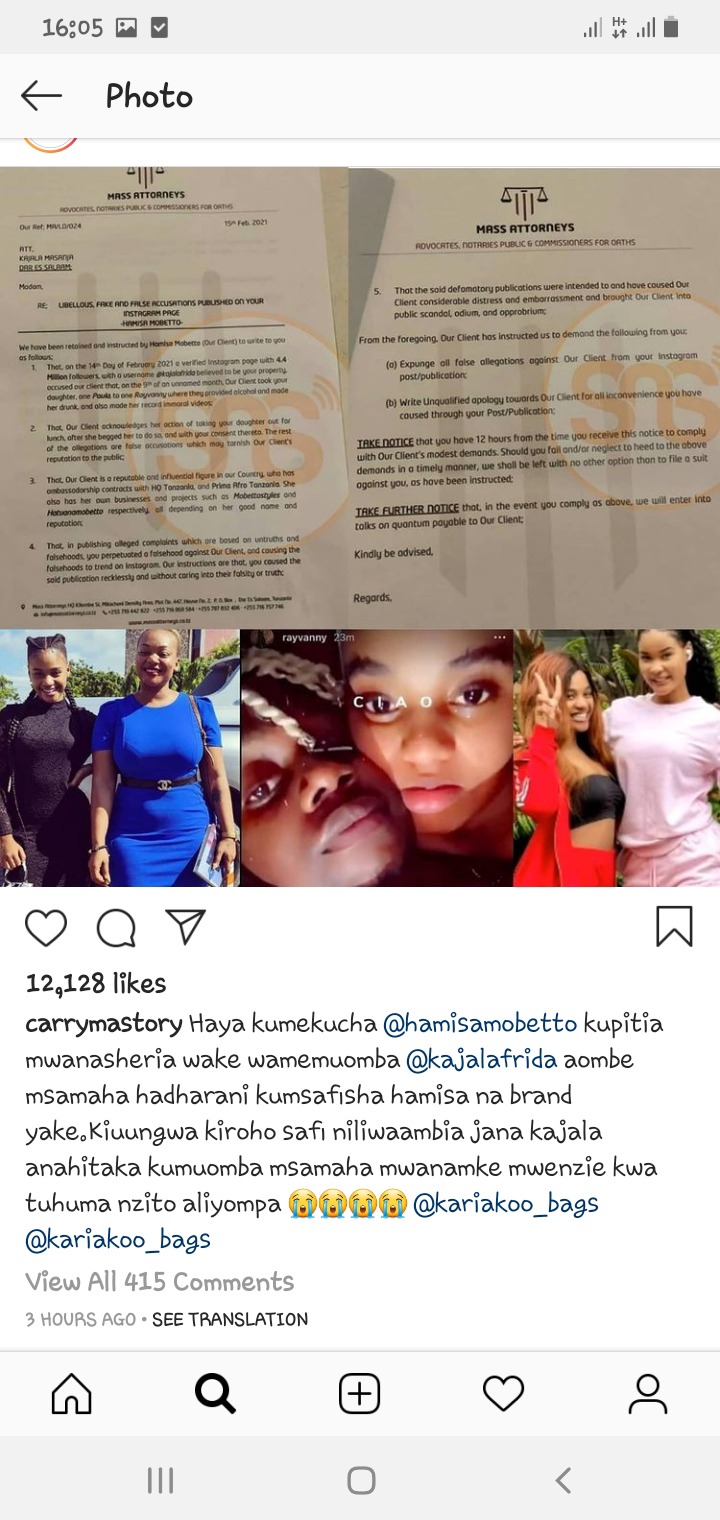 Hamisa Mobetto's lawyers have sent Kajala Frida a letter stating down the offences that Kajala Frida had committed against Hamisa Mobeto.
According to Hamisa's lawyers,her brand was damaged by the accusations that Kajala Frida had made on her Instagram page which has 4.4m followers on the 14th of February.
The first offence was that Kajala Fridah had accused Hamisa Mobetto of taking her daughter out for lunch on 9th February to meet with Rayvanny,gave her alcohol and started recording videos of her behaving immoral.
The second offence was that Hamisa had informed Kajala Frida that Paula had requested Hamisa to take her out for lunch,and she did just that and anything beyond that was a lie that Kajala Frida had made up.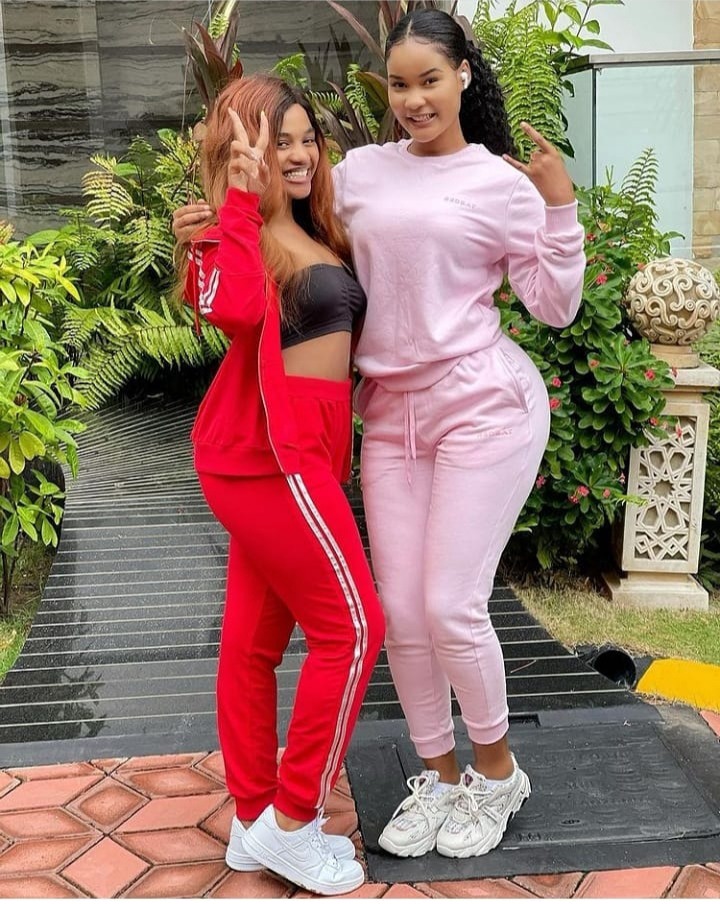 The letter also started that Hamisa Mobetto is a brand ambassador of many companies in Tanzania including Mobetto Styles hence the accusations laid against her by Kajala Frida could affect her work and destroy her brand completely.
By spreading fake news on her Instagram account,Kajala Frida has affected Hamisa Mobetto emotionally and mentally through feeding fake rumours to her followers hence destroying her brand.
Therefore Hamisa Mobetto demands the following from Kajala Frida:Kajala Frida to delete the post that she had written on the 14th of February concerning Hamisa Mobetto.
Secondly Kajala Fridah should publicly ask for forgiveness from Hamisa Mobetto for tarnishing her name within 12hrs.
After doing all that,Kajala Frida will appear before the lawyers and negotiate about the fine for the damage that she had caused.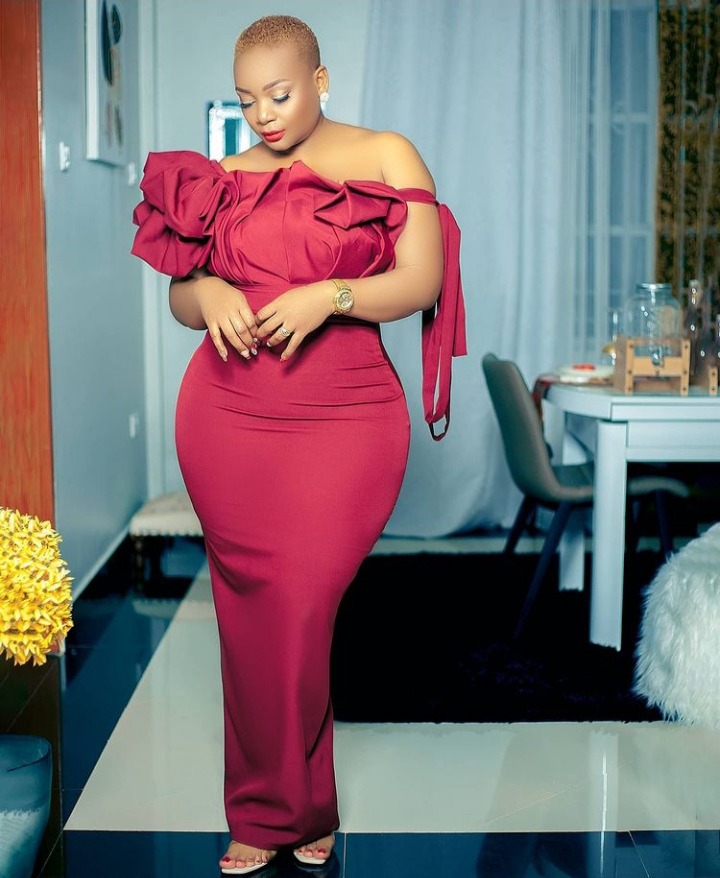 Content created and supplied by: MileyArio (via Opera News )