Mothers are the best gifts we have from God. When you have the privilege of having one then you are lucky. Others lost their mothers at birth. They live to regret why they couldn't do for them certain things. Don't waste time when your mom is still alive. Make her proud. Don't come and regret later of something you were to do when she was still alive. Death is fierce and will never sympathise with you. Some long for chances with their mothers which they never got. If you have one, kindly do her the following.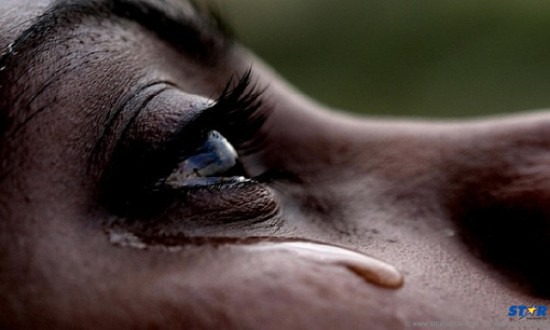 Make her proud. Make her believe she never brought a loser to the world. Work hard dear. There's nothing amazing like your mother seeing you prosper in life. It's the sweetest thing ever. Your mother needs to live a better life. You may have lived a life of suffering, trauma and even pain. Make her proud by taking her out of the jaws of poverty. Be proud of her. Your mother will remain yours despite the fact of her being blind, deaf or even lame. She is your mother and you can't change it. Your mother may be dumb, don't fear telling your friends about her. She is the one who wore you napkins and cleaned up all your mess.
Remind her of your love. The words 'I love you' can be hard to say but it will really mean a lot to her. Some of us grow shy telling our moms how much we love them. This is wrong. Your mother may have suffered from loss or even divorce. Make her belive someone loves her. Be the reason for her smiling. Mothers are the greatest blessings given to us by God. Don't let her down. Fight for her, defend her and always reassure her everything will be okay. You may not have the money to make her happy but the strong hope will always keep her moving.
Call her atleast once a day. Calls are always more personal and confidential. A call will not be taken easy like a text. Have long conversations with your mother. Make her laugh loud. Tell her how much you believe in her. Praise her and ensure she's okay. Don't just call her when you need money. Call and tell her how much you miss when far from her. Remind her she means the world to you. You could not have existed without her. If you have the guts to call your lover twice or thrice a day why can't you call your mom. Don't lose the mother-child bond. Make it alive.
Surprise her with something good. Buy her gifts. You can't pay for all the care she has shown. Buy her a house, car or even something tangible. She will live to appreciate you. Don't let the world mislead you, don't allow your new lover to lie to you and don't get influenced in a way different from your mother's teachings. Obey whatever she says. Mother's blessings are said to be the best. Don't waste yourself dear.Thanks for reading. Share and make your friends aware.
Content created and supplied by: Lennoxlewis (via Opera News )