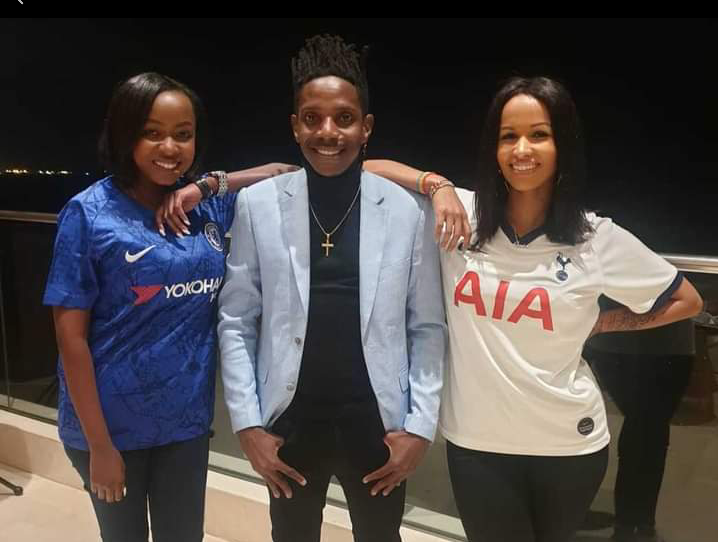 (photo| courtesy)
The renown comedian, Eric Omondi s desperately looking for a wife after the first episode of 'Wife Material' left him still single. Apparently, this time it will be a little bit better because he will involve his ex girlfriends Jackie Maribe and Chantal Grazioli.
He says, " I am turning 40 soon. By now I should have a family. I realised during the shoot of wife material, 'wait, I can actually get a wife like this' But this is how I want to meet my wife, this time I want contestants who are 23 years and above from East Africa. I will have 15 ladies in the house"
He added that this time there won't be any cameras in the bedrooms or bathrooms. That they will have marriage counsellors and also that his two exes Jackie Maribe and Chantal Grazioli will be in attendance to talk to the girls. Eric said that the presence of the two exes would be to help the contestants know him better since they will be saying everything they know about him, his likes and dislikes.
Eric said that he is looking for a woman that will accept him for who he is, a comedian. However, he added that Kenyan women are alot to take in and that he would rather have 10 Tanzanians and 3 Kenyans in the next show. When asked if anyone claimed to be their child's father he said that he only has one child.
Here are some of the things Kenyans had to say.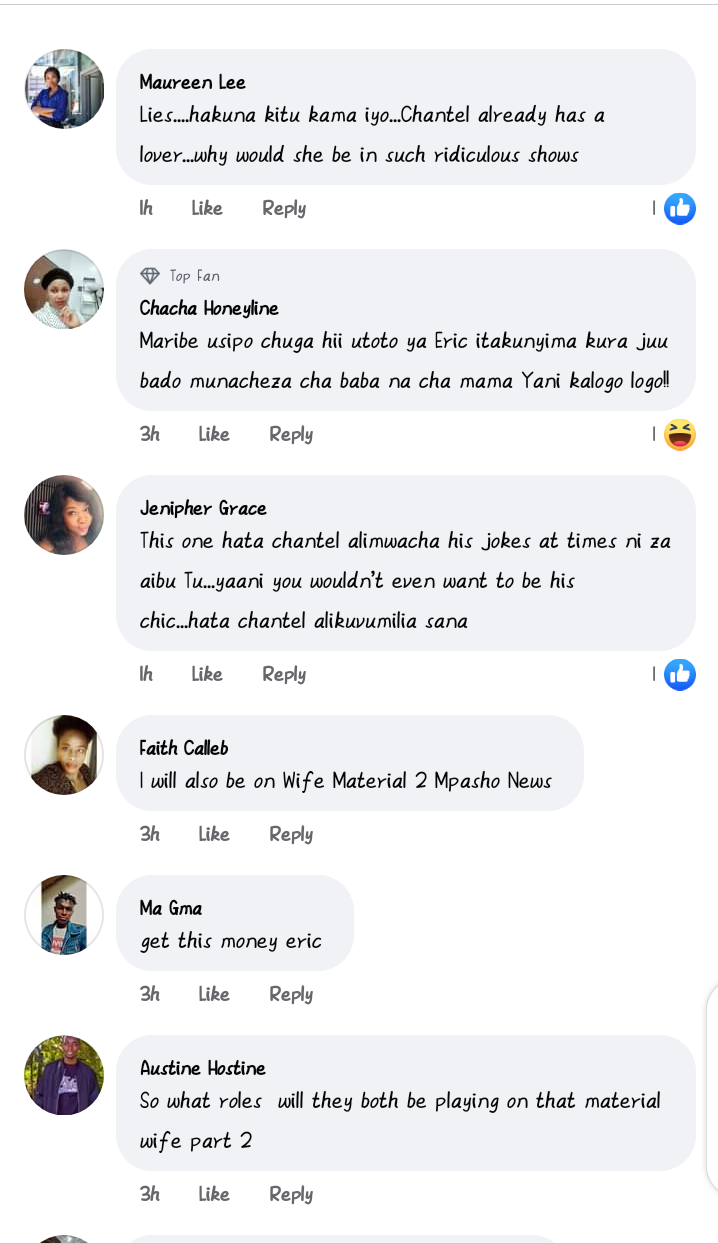 (photo|courtesy)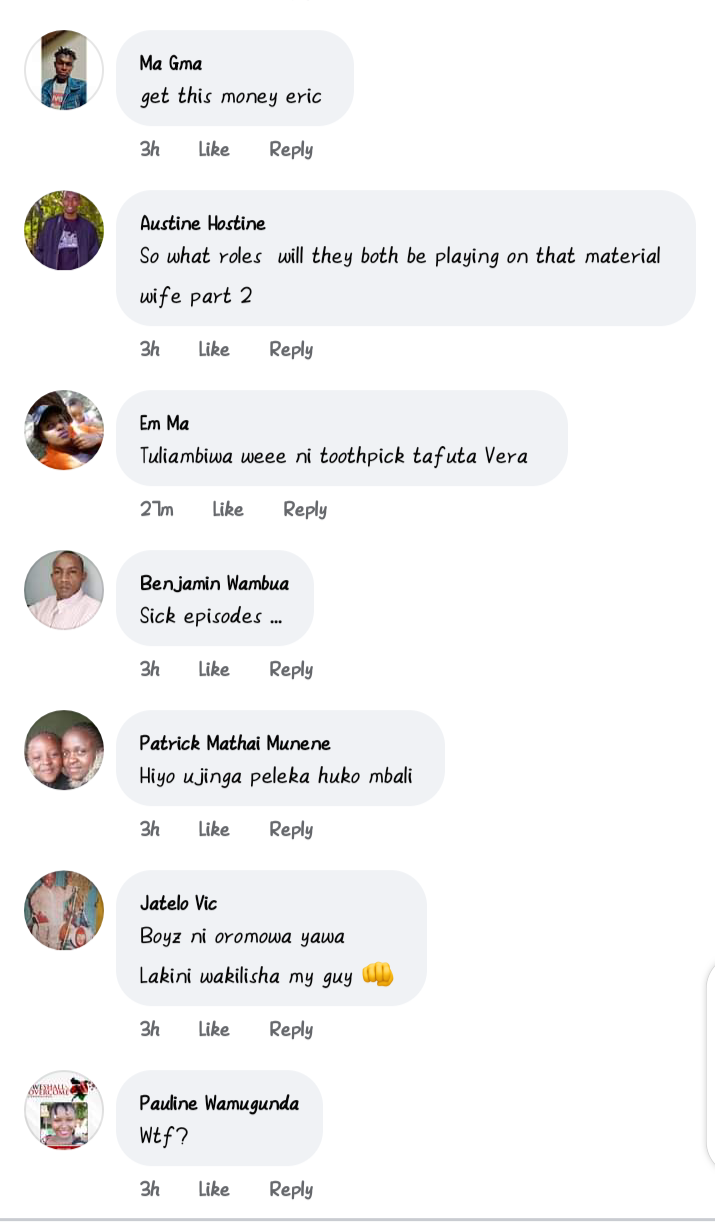 (photo|courtesy)
Content created and supplied by: Ameraah (via Opera News )