A 37-year old Kenyan woman has come out to narrate her story. The grandma who is known as Rose Muhan, lost her parents at a very tender age. She had to face life and as a young girl she decided to get married at the age of 16 d start her own family.
She was blessed with three girls and later on at the age of 37 she become a grandmother. Her eldest daughter was blessed with a baby boy. Rose loves her grandson so much now that he had no boys.
Rose started a new life after the death of her mother. Her family had no matriarch and with her siblings she started living with her dad and her uncle.
It's when she made her current husband through her uncle. She even knew nothing about cooking bt through her husband who had true love for her taught her how to cook.
As usual Rose says marriage has its own ups and downs but she is thankful all in all it brought happiness and made her grow.
Though she warns young girls that in every decision they make they should think twice. Choice has consequences.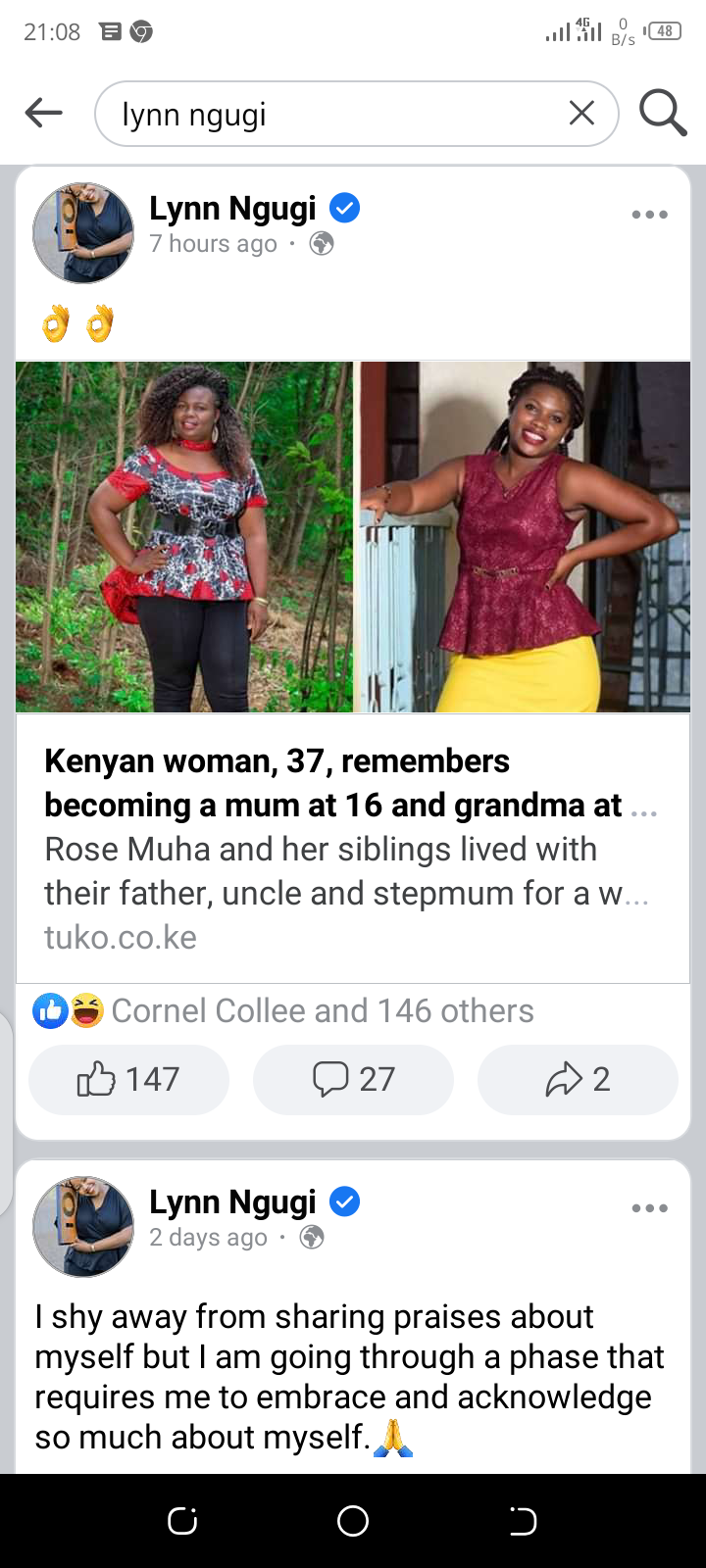 Content created and supplied by: Nyanchash (via Opera News )