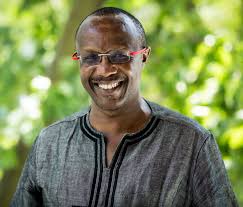 Kenyan men on social media have gone berserk after David Ndii claimed they should cook and clean for their wives. David Ndii bravely claimed that men who expect their partners to be housewives have self esteem issues.
The controversial economist and author took to twitter to express his opinions. In his lengthy post, he said that men who expect to date career women should be willing to get their hands dirty and assist in chores by cooking and cleaning.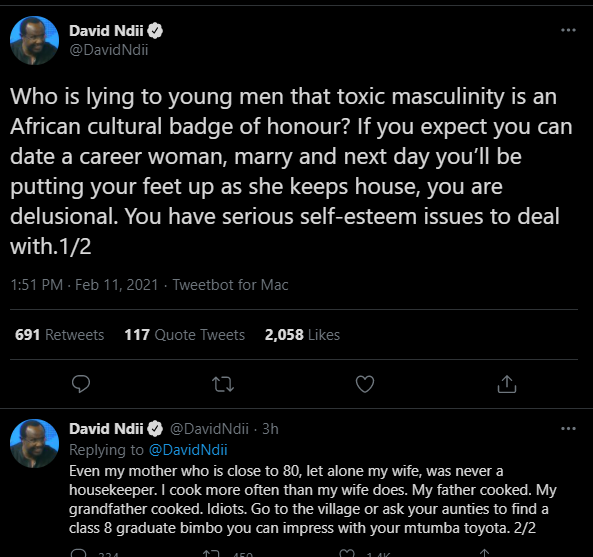 According to him, gone were the days when men could just sit in the chair and put their legs on the table and expect their wives to do everything as they wait to be served with food. He went on to add that is not a show of masculinity but a show of how lowly you regard your partner. Kenyan men fired back angrily at him, saying he should keep his beliefs to himself.
Content created and supplied by: Bikojunior (via Opera News )