News of the unprecedented demise of Gospel singer Kambua's baby boy, have hit the Gospel industry hard as stakeholders had a rough time processing the heart breaking news from the celebrated Singer and former Kubamba TV show host.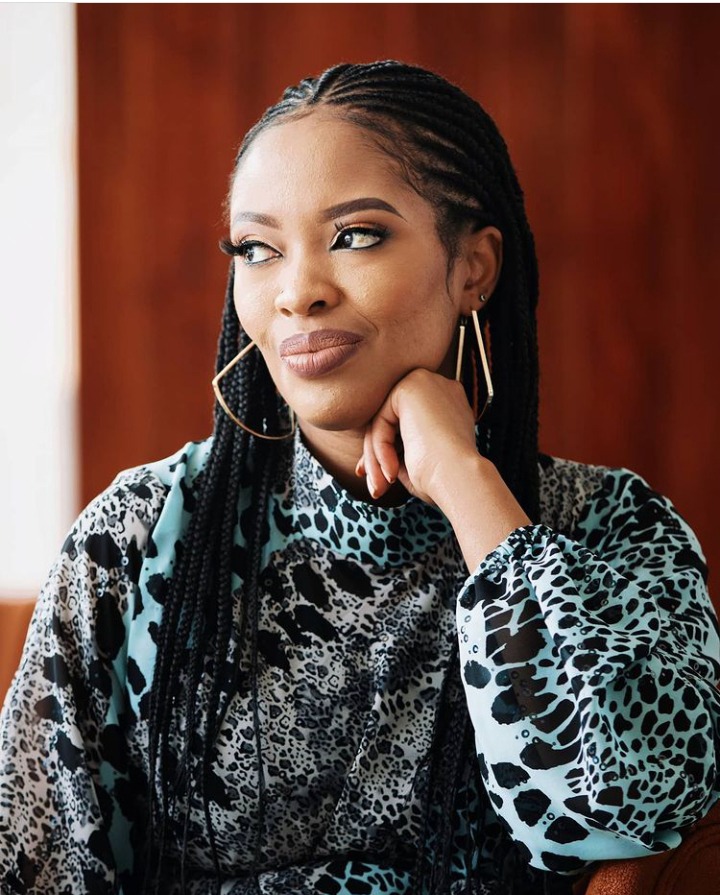 Gospel Artist Kambua.
The 'Nishikilie' Hit maker was so happy for her pregnancy and enjoyed her 9 months with moments that she shared with her fans through socialmedia. She could from time to time post pictures of her baby bump while enjoying the finer treats of life,something that made all her fans eager for her safe delivery.
Kambua poses as she enjoys an icecream with her baby bump.
Kambua and her partner delivered a baby boy and they called him Malachi, which in Bibilical Hebrew language means 'My Angel.'Malachi however started developing complications soon after and it took frantic efforts of the couple and doctors to try and address his situation but unfortunately he passed on. Kambua took to her Social media page to announce the sad news posting a photo of her admitting Malachi's clothes which she captioned;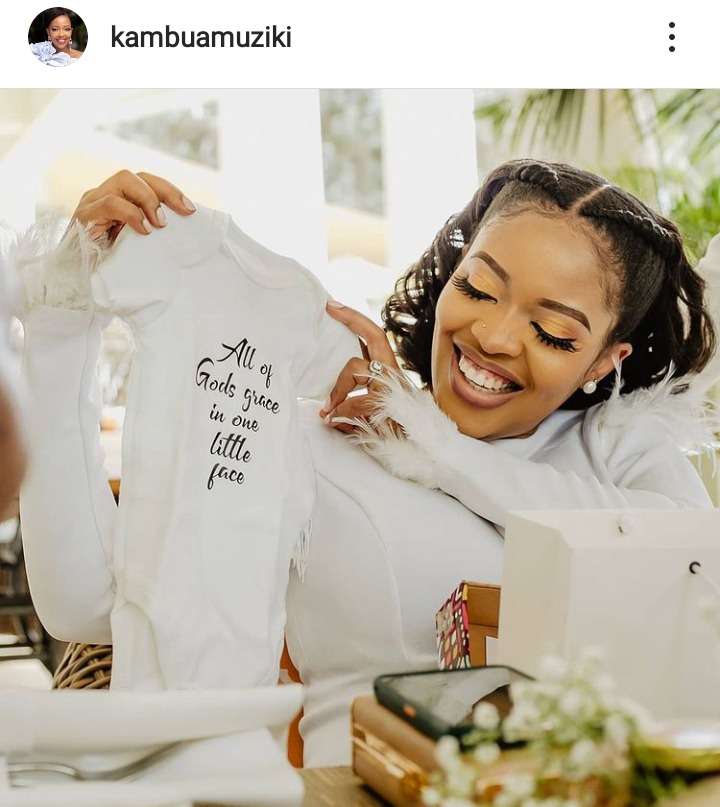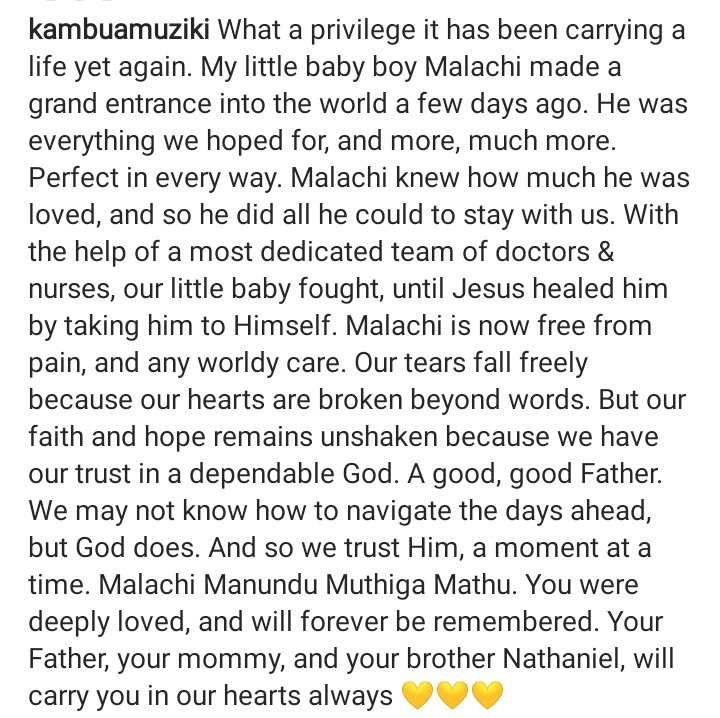 Fellow Gospel Artists, Men and Women of Faith, to Kenyans from all walks of life have consoled the family even as Kambua urged her fans to give her time to grief as she digested all that she was going through before she could respond to the many calls and sms she has been receiving.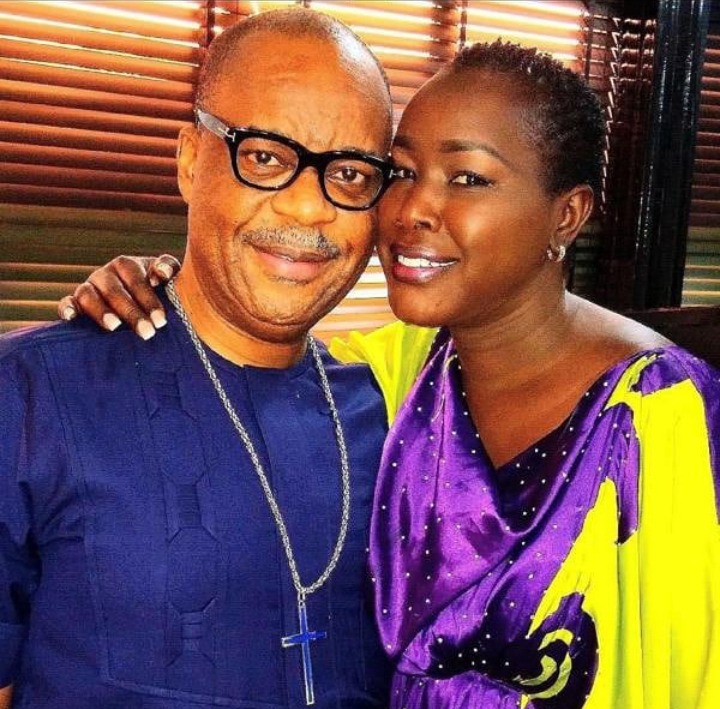 Emmy Kosgei (left) and her Husband.
Celebrated Gospel Singer Emmy Kosgei, pictured above, despite being out of the country, sent her condolences to the Family. She wrote a heartfelt message to Kambua and her partner urging them to be strong and pray for strength during this trying time. She penned down her message as captured below;

Emmy's support and well meant message to her friend Kambua resonated with alot of Kenyans as they also took the chance to grief with their Celebrities. Below are some of the comments by Kenyans who also felt heartbroken on learning the news from Emmy's post;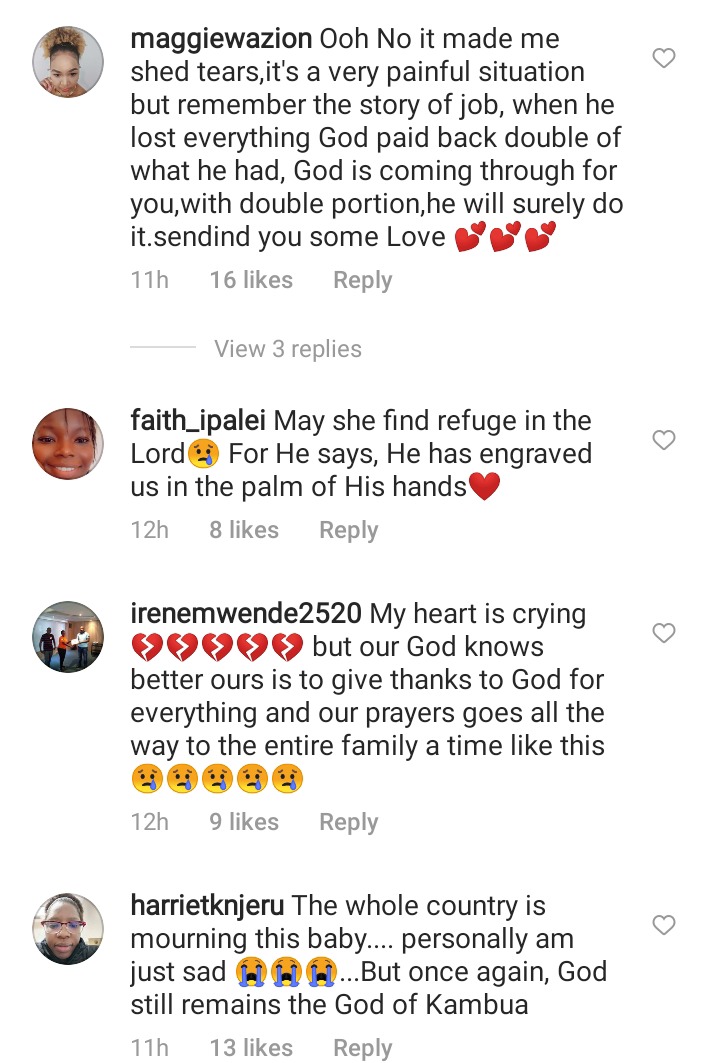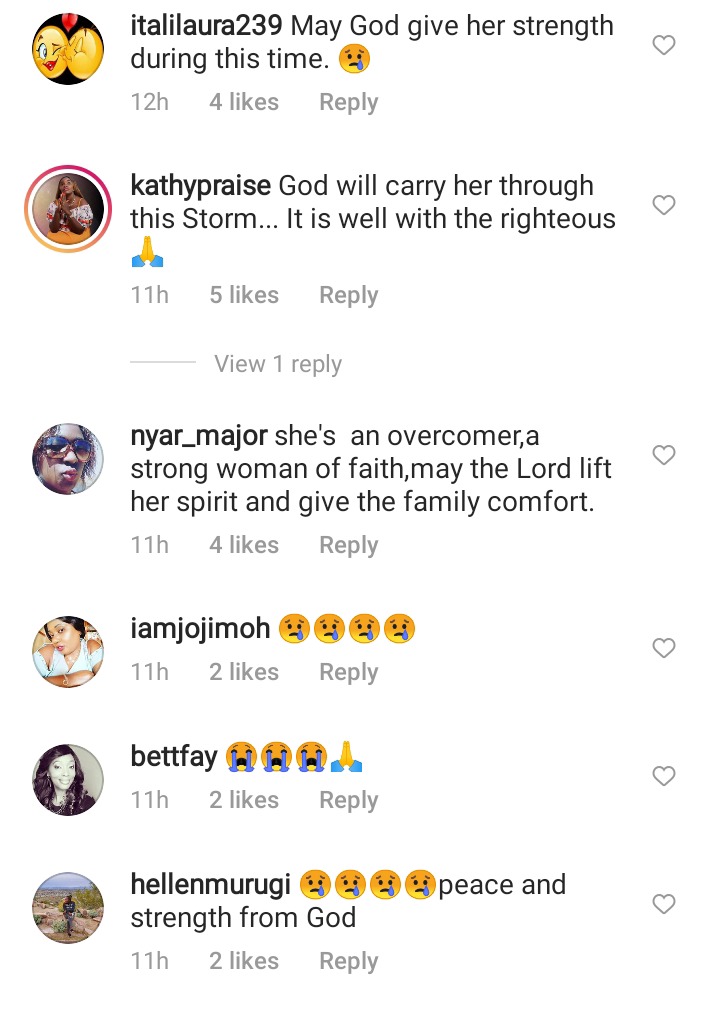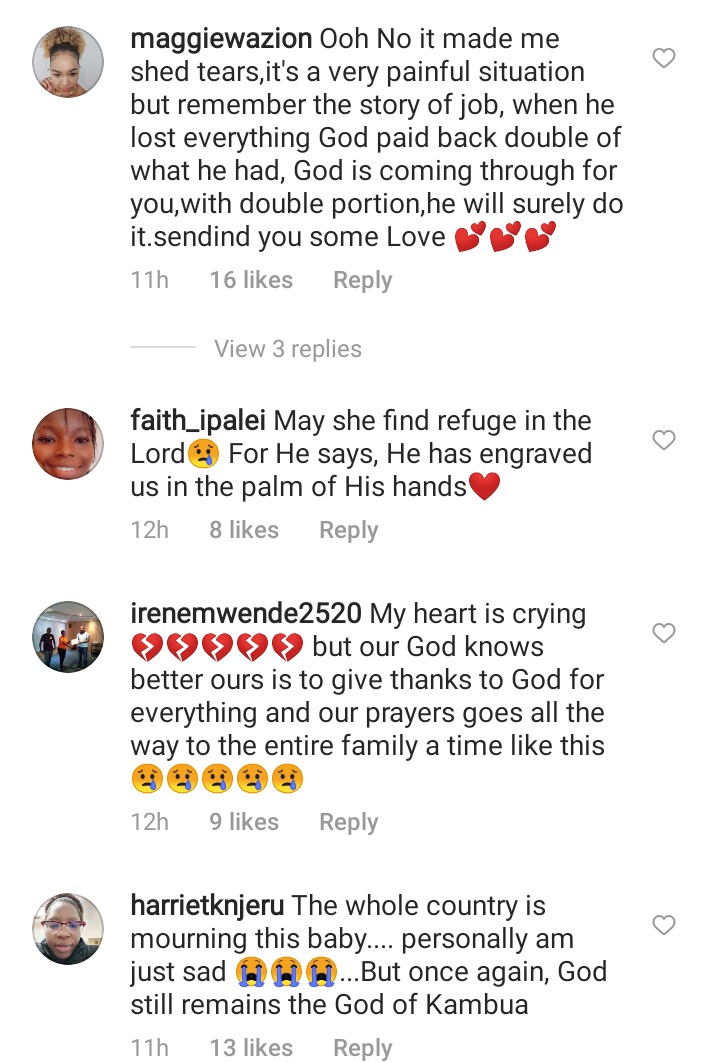 Content created and supplied by: Toofull (via Opera News )