Harmonize has today suprised his fans after he openly made remarks that showed that he is still not in good terms with his ex boss Diamond Platnumz.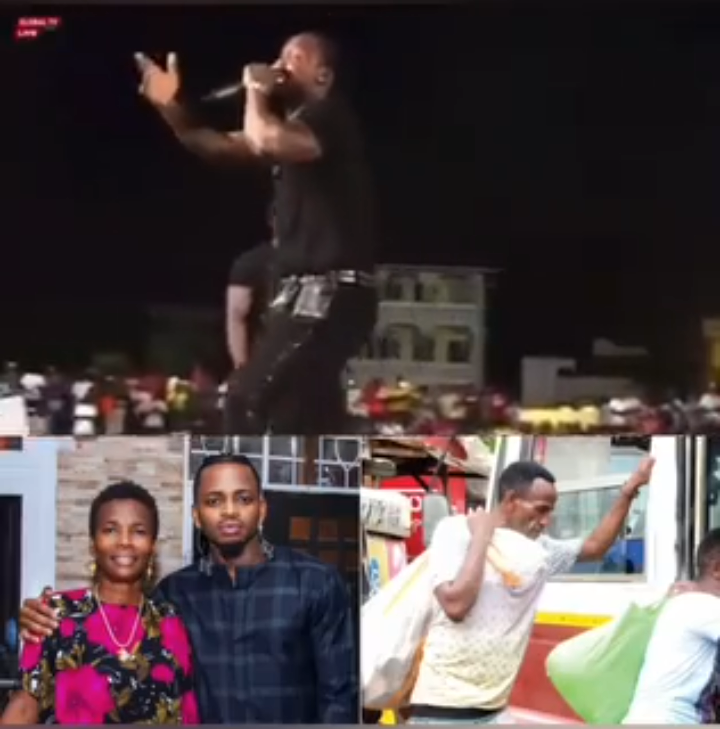 Harmonize who was performing live on a stage in Zanzibar, sang his new hit song known as "wapo", where he had used lyrics that were directly ment to diss Diamond Platnumz for neglecting his father Dangote. These are the lyrics that he used;
" kama baba na mama ni muhimu sana duniani, mbona unampenda sana mama wakati baba analialia bila msaada wowote"
However today Harmonize has clariffied the lyrics by mentioning Diamond Platnumz parents in his "wapo" song, where he told fans that Dangote was not getting help from His Son.
Here is what Harmonize said;
"Kama wazazi wote ni wa muhimu, mbona Babako Dangote analialia na mamako anacheka"
Click here to watch the video clip.
His statement has elicited mixed reactions from his music fans and below are some of their remarks;
Nick: daah ila Harmo mchokozi sana yani😂😂😂kaona haitoshi kaamua kutaja majina kabisa😂😂😂😂😂
Reuben: 😂😂haha yaani Rajabu atakuja kutuingiza ndugu matatizo ivi ivi haki
Jessie: dah alikofikia sio kuzuri aisee😦
Zombie: alafu kesho atampost tena Diamond dogo mnafiki huyu
Mamy: sawa kabisa
Mamalao: maisha ya mziki nje ya WCB ni magumu sana
Elia: huyu dogo kapotea aisee, anajaribu kuimba taarabu anashindwa, hatari sana
This comes just days after he wrote a very long Instagram message to thank him for making him a big artist and took the opportunity to wish Diamond a happy new year.
Do you think Harmonize is using his ex boss to remain relevant in the music industry?
Content created and supplied by: DANTEEHNEWS (via Opera News )