A man has attracted attention of many Kenyans after he shared his story of how he accompanied wife to labour room.
Edon Edu Bosire told men that walking with their wives and being by their side during labour pain and even to the labour rooms works magic. It not only stamps man's authority as the head of the family but it is also a whole beautiful experience altogether that increases love and respect for each other.
Edon also shared the photos he took with wife while at Uzima maternity ward both in 2016 and 2021.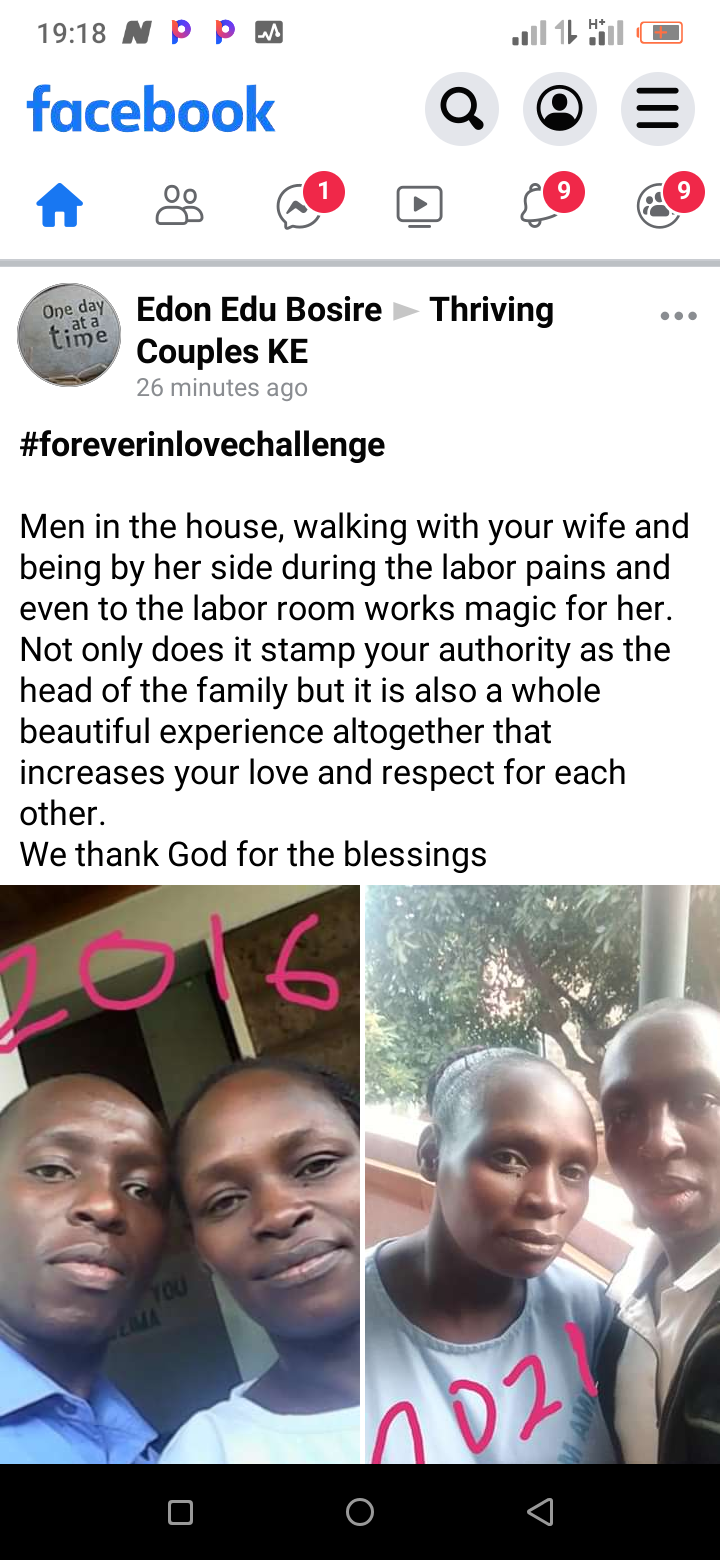 Screenshot of Edon's post on Facebook
Edon and wife at Uzima maternity ward in 2016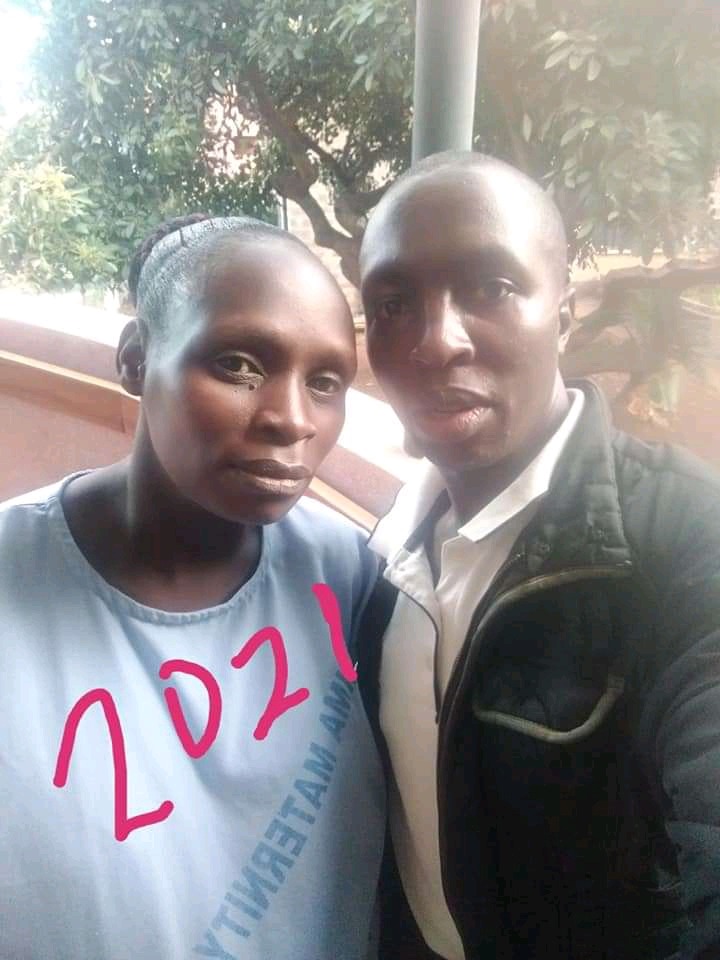 Edon and wife at Uzima maternity ward in 2021
Some Kenyans reacted to this story by claiming that their wives need to understand that it is hard for them to accompany them into labour room. Other ladies also claimed that they can't entertain their men into labour rooms but will advise them to wait for the baby at home. Others trolled the wife for the great change she had as compared to 2016 and 2021.
However, some congratulated them for standing with each other even into labour room. They praised them for making a beautiful family.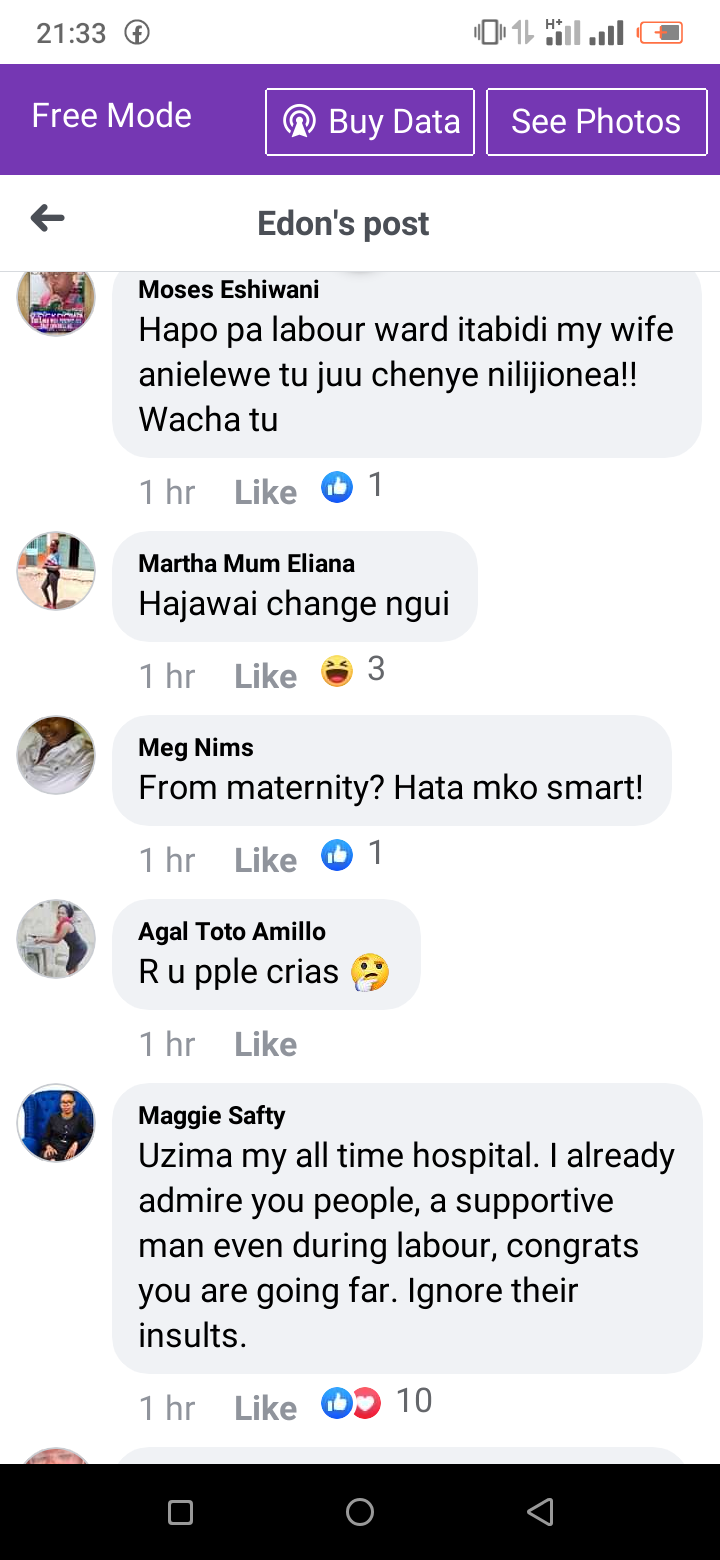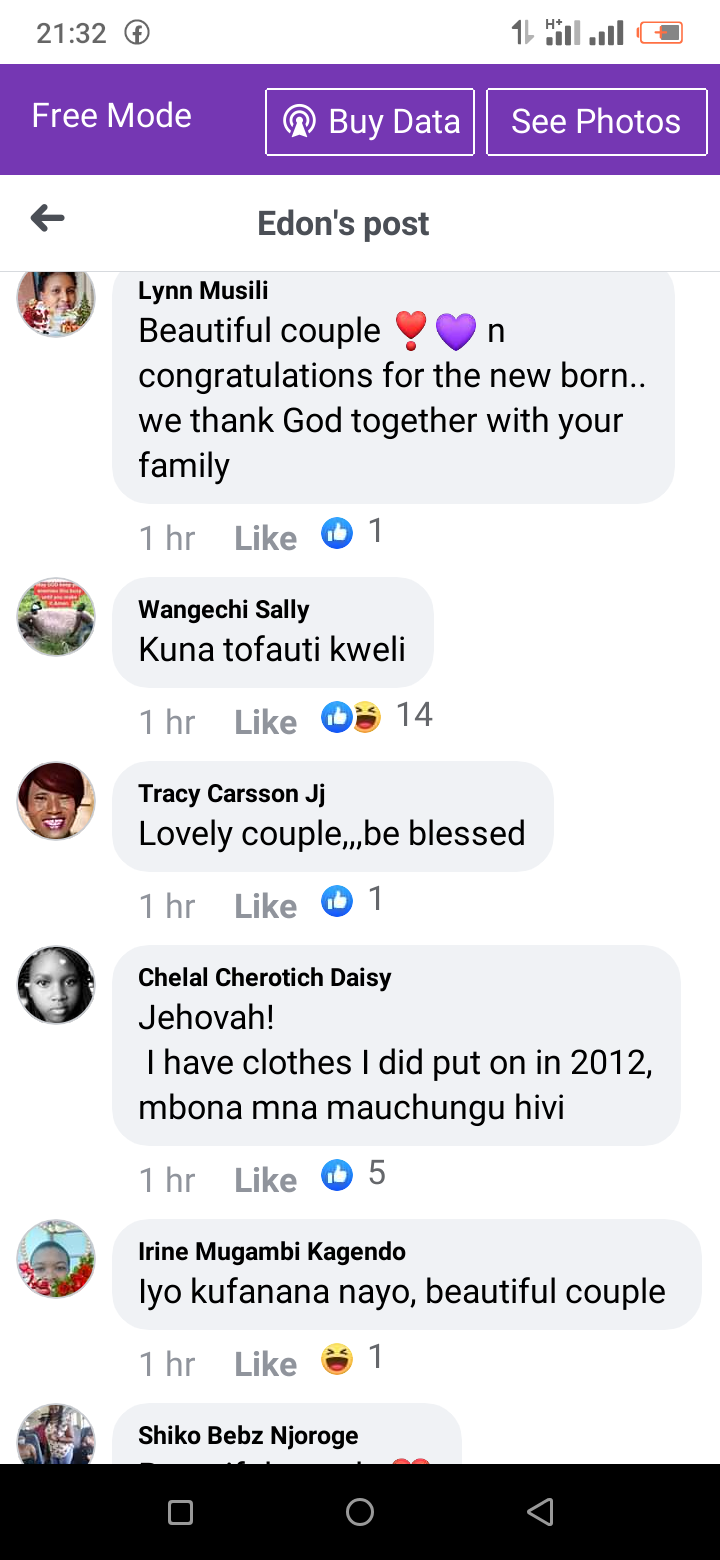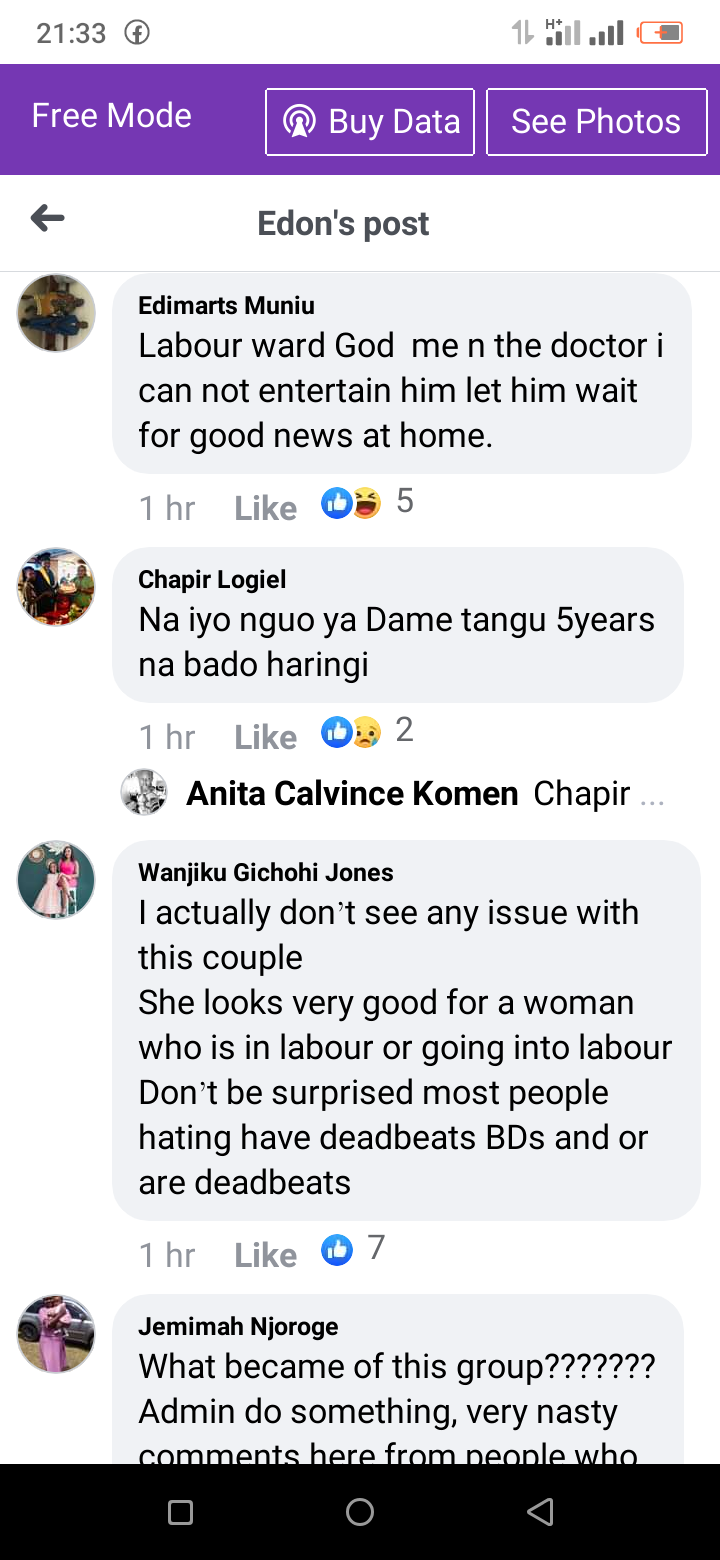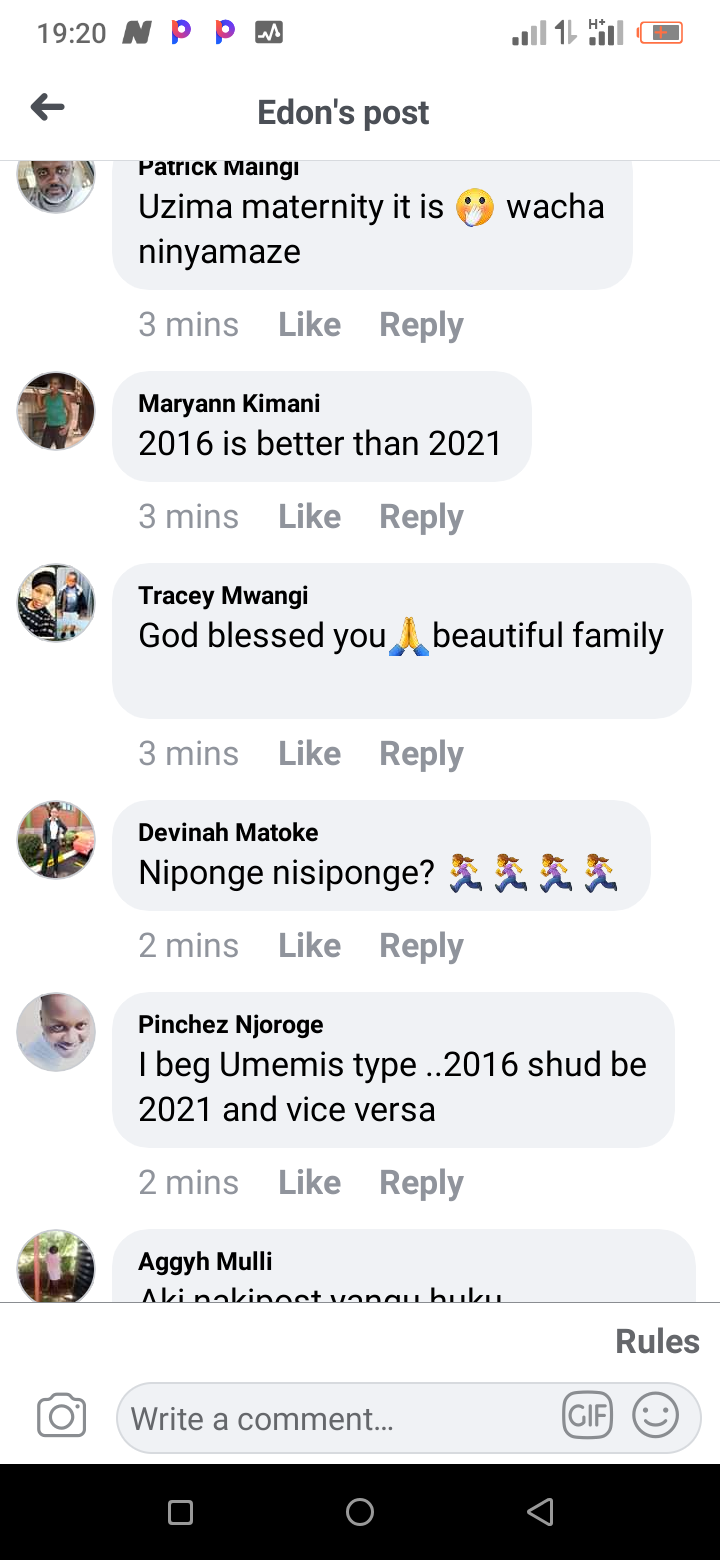 Screenshots of Comments
As a lady, would you allow your man to accompany you into labour room? As a man, can you accompany your wife into labour room as a way of showing love? Feel free to drop your comment.
Content created and supplied by: Olusabeti (via Opera News )