Online gossip is very sweet especially when it involves a celebrity. When one becomes a celeb, everything they do is always worth investigation and critic.
Comedian David Oyando famously known as Mulamwa and his girlfriend Caroline Muthoni also known as Sonie have shared a photo that has left their followers talking.
[Photo; Courtesy]
From the photo, the two were twinning. Someone even hillouriously asked the comedian if he had photocopied his shirt. This is because Mulamwa has always appeared on his videos wearing this same shirt.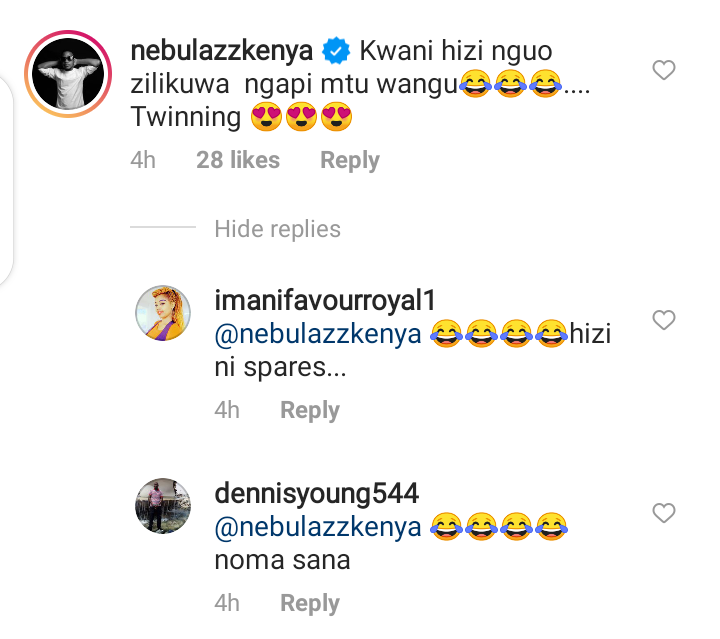 [Photo; Courtesy]
However, since the couple just got back together after breaking up for three months, concerned friends have advised them not to break up again.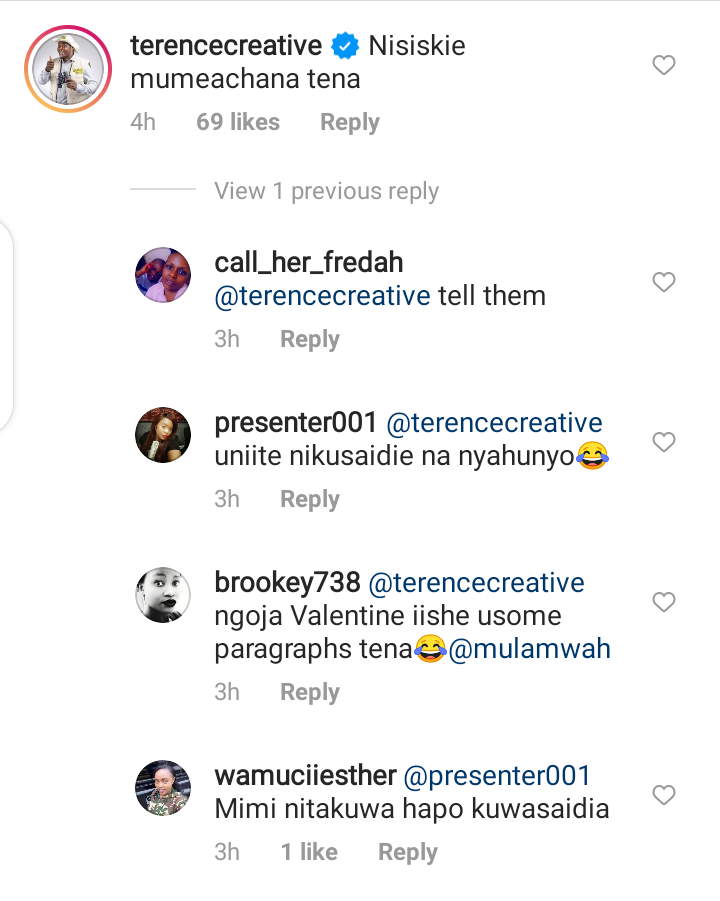 [Photo; Courtesy]
This is because, late last year, Mulamwa wrote a long heartbreaking message on his Instagram post to announce their breakup with his long term girlfriend Sonie.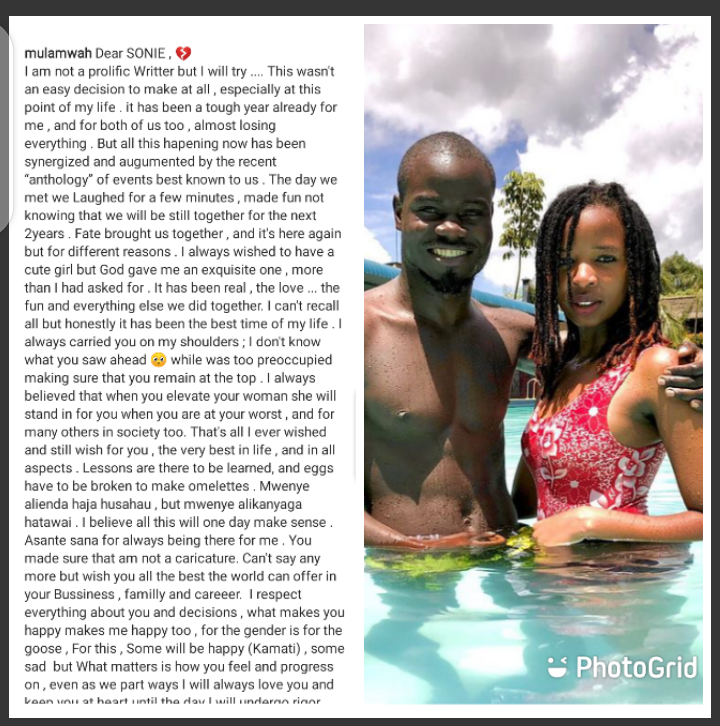 [Photo; Courtesy]
The two have been together for more than two years now and they happened to loose their unborn baby last year when Sonie had a miscarriage.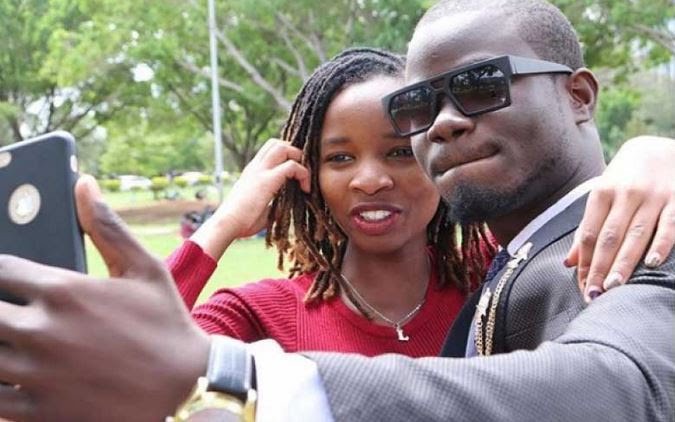 [Photo; Courtesy]
More comments on the same read: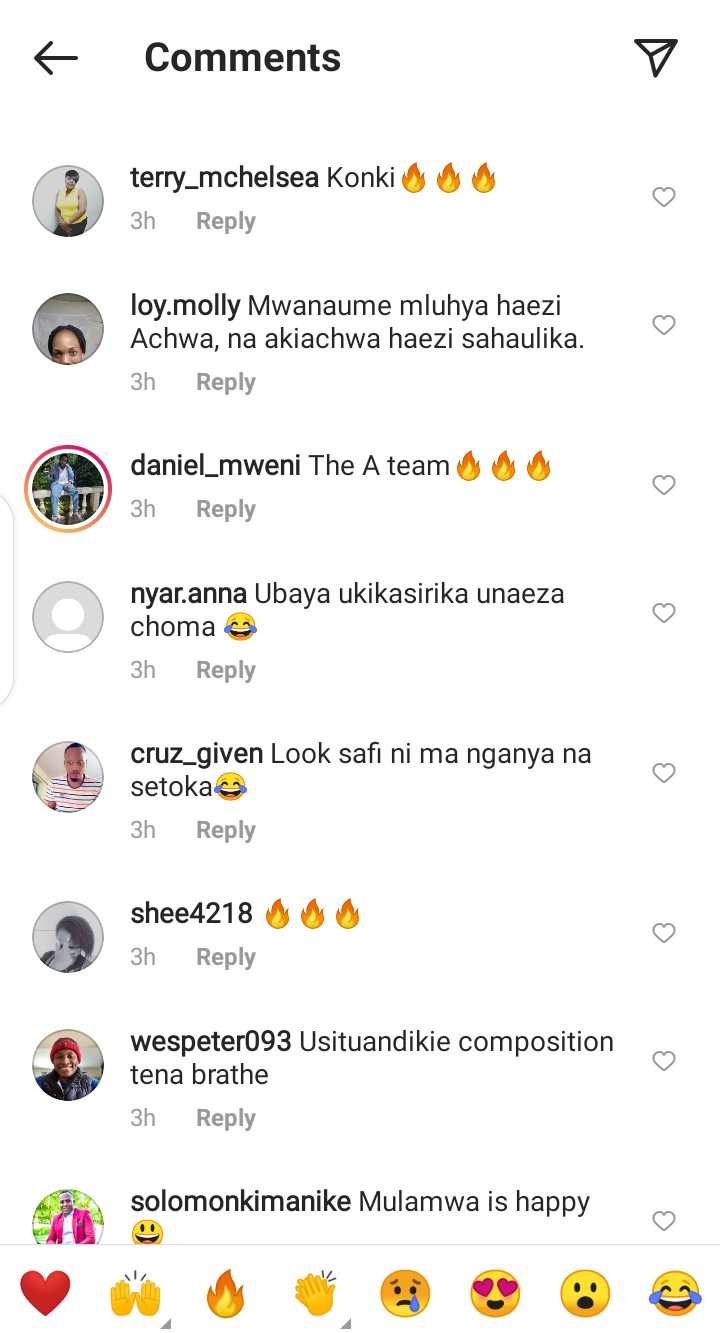 [Photo; Courtesy]

[Photo; Courtesy]

[Photo; Courtesy]

[Photo; Courtesy]

[Photo; Courtesy]

[Photo; Courtesy]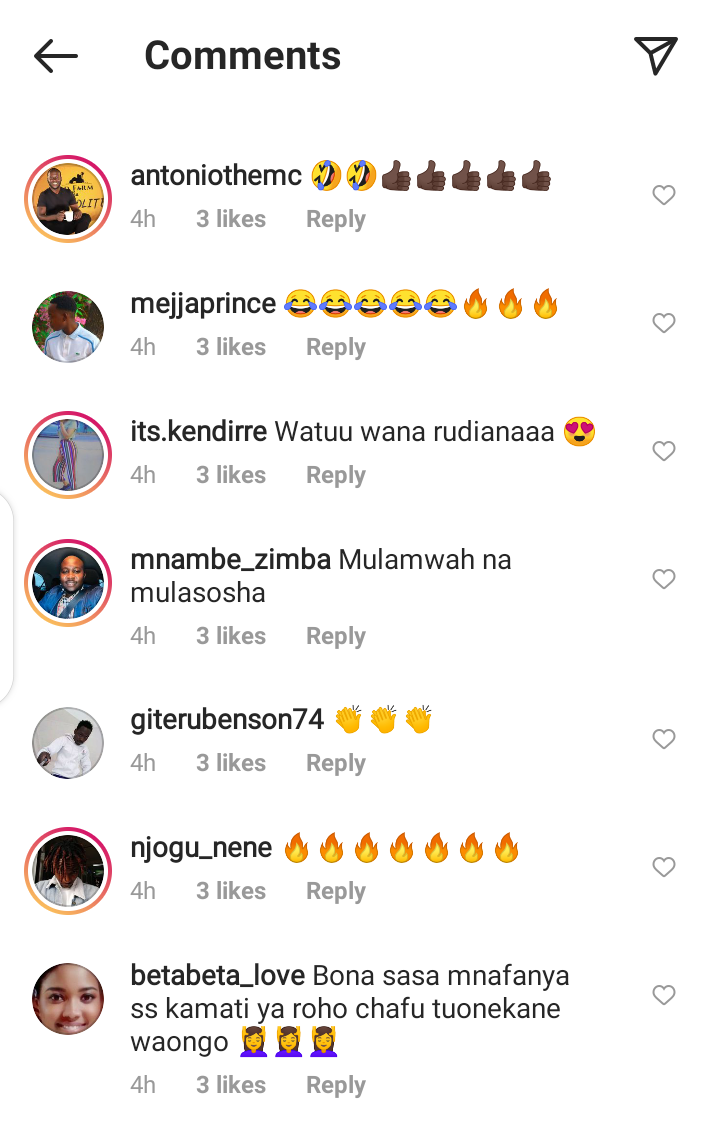 [Photo; Courtesy]
Content created and supplied by: Kairitu254 (via Opera News )