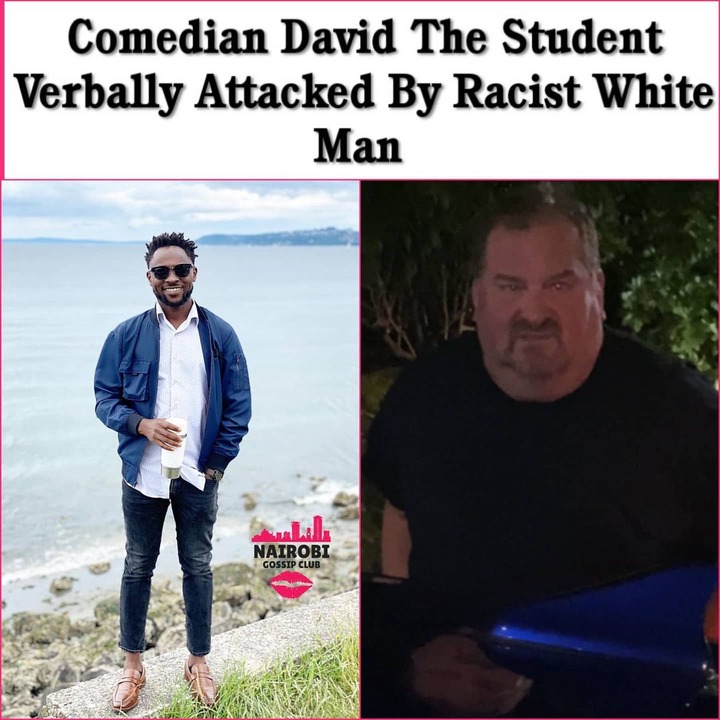 Image Courtney:Nairobi gossip club Instagram.
Churchill comedian sleepy David woke up a world sensation after a video of him being racially abused by a white man racially went viral this morning an incident that has seen him on most cable news in the states.
Reactions to the incident were mixed but one from blogger Xtian Dela's Instagram story had people talking.
Seen on the story is a chat between the blogger and an anonymous fan making fun of Davids hustle in the states telling off the comedian for living a fake life, "...Uliona David the student alihepa Kenya kuwa taxi driver USA...na vile hua ana slay na ma BMW I8 pale IG yake."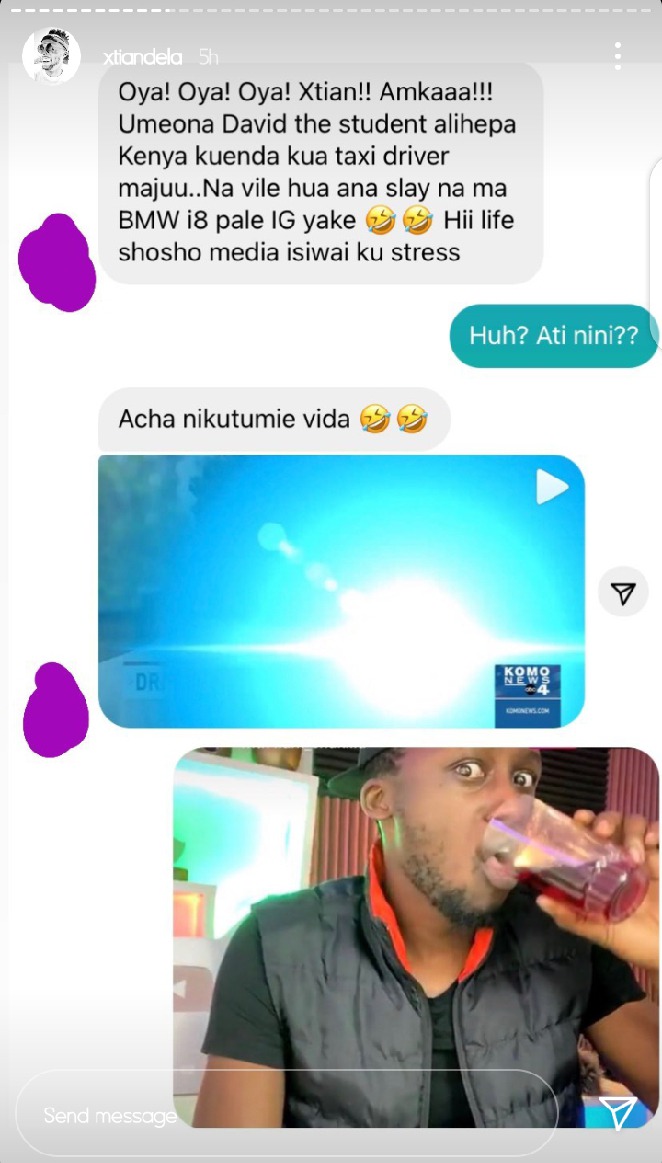 Netizens were quick to attack the fan telling him off see some reactions.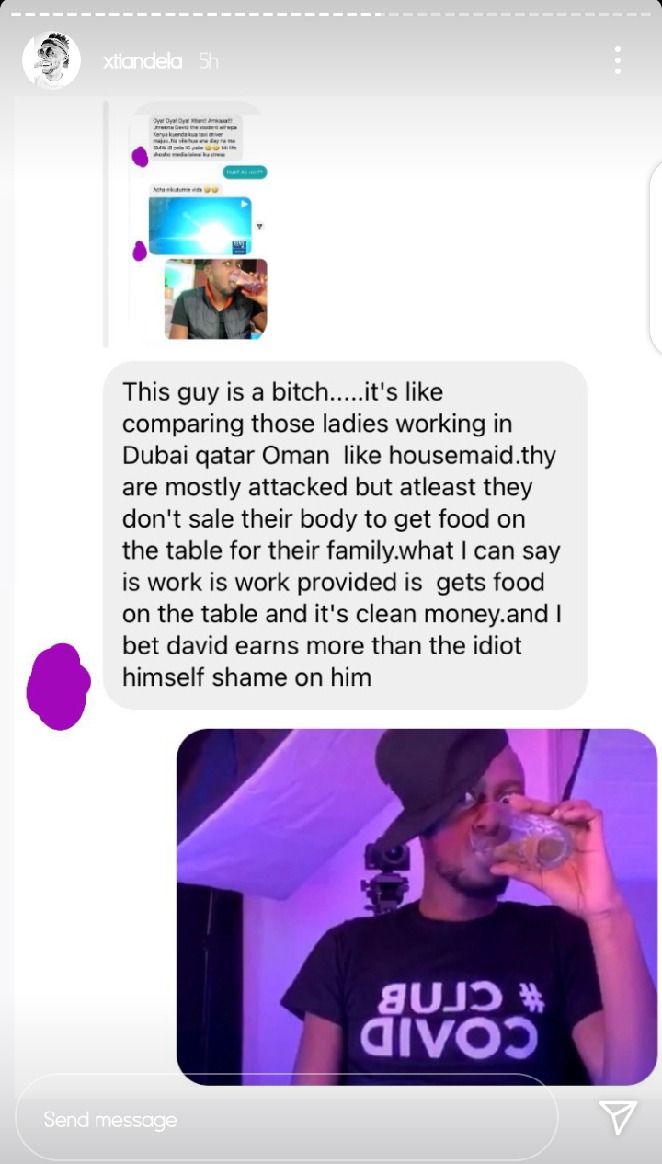 "at least his making himself money and he's not acting like some of the people we know na hawana...Ama niaje?..Respect"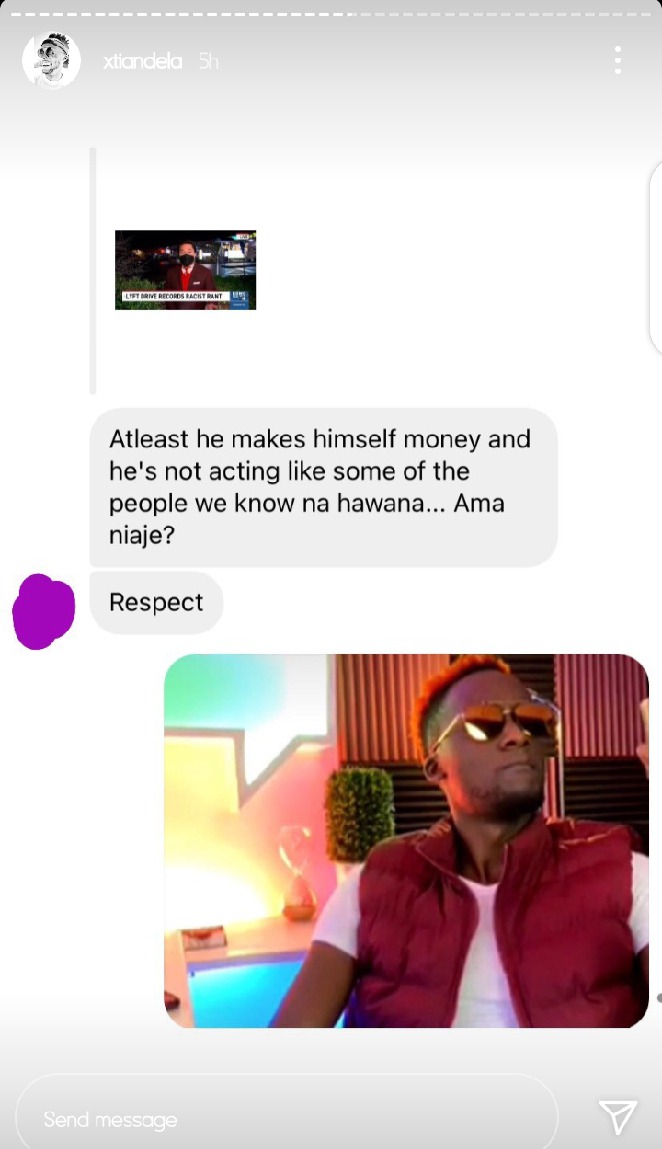 "Kazi ni kazi..Atleast He didnt go to beg on the streets. He is making money"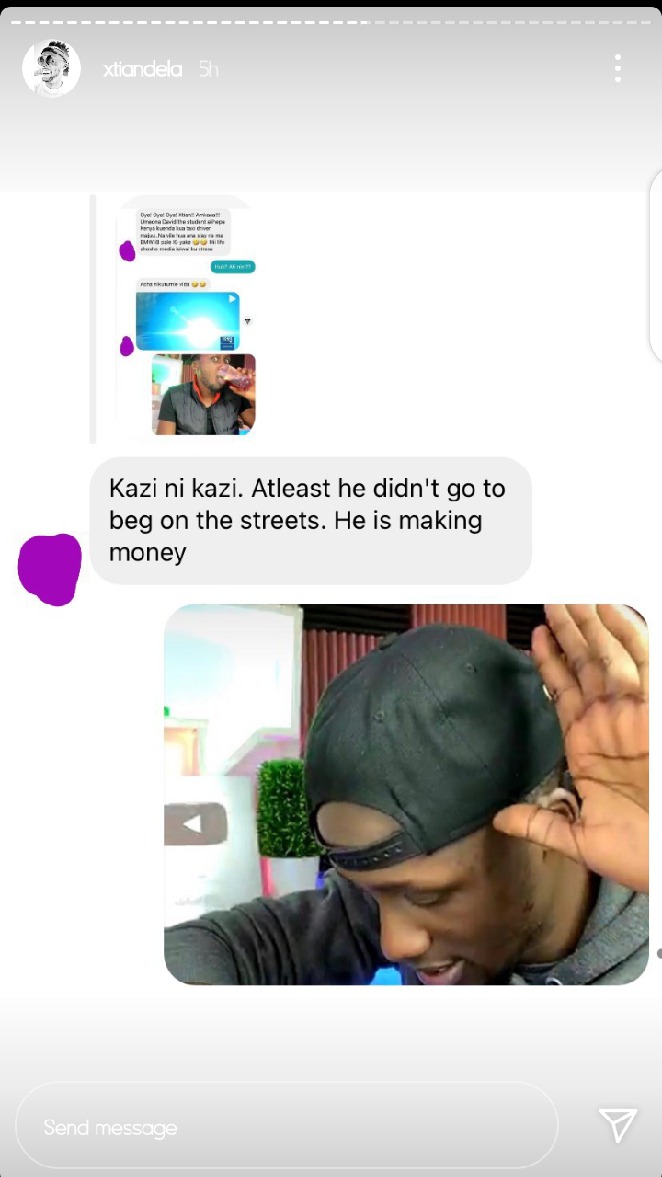 Christian Dela had published the story about David's ordeal instigating the reactions.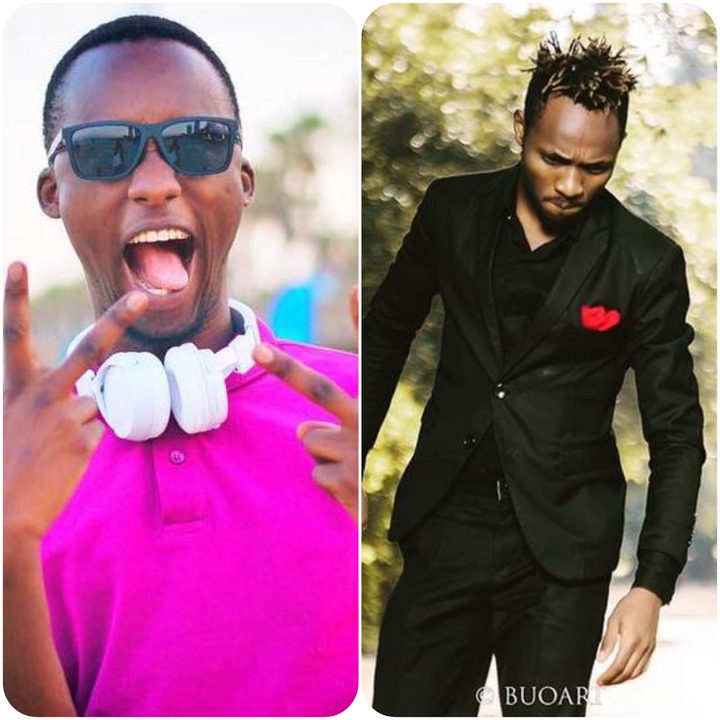 Content created and supplied by: fortune_omosh (via Opera News )