David Oyando, aka Mulamuwah during his Q&A on his Instagram page said that his stage name Kendrick Mulamuwah is inspired by American rapper Kendrick Lamar. He was answering a fan who asked to know the reason behind his username.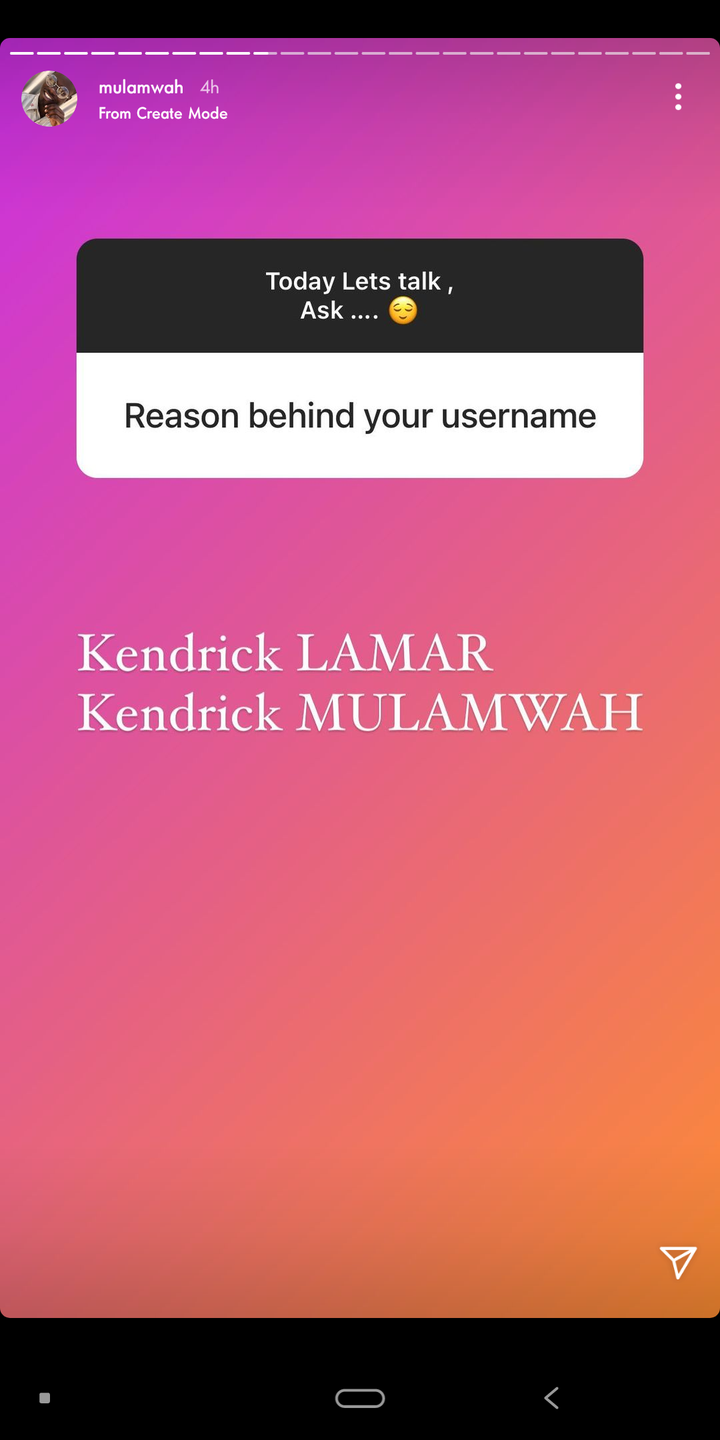 During the session mulamuwah who is a nurse by profession said that he and Caroline Muthoni, his girlfriend, are still together. He also denied rumour that he is dating socialite Vera Sidika. He revealed that they met at some acting auditions and continued to joke that he was "hunting" another lady but instead met her and then the chemistry happened.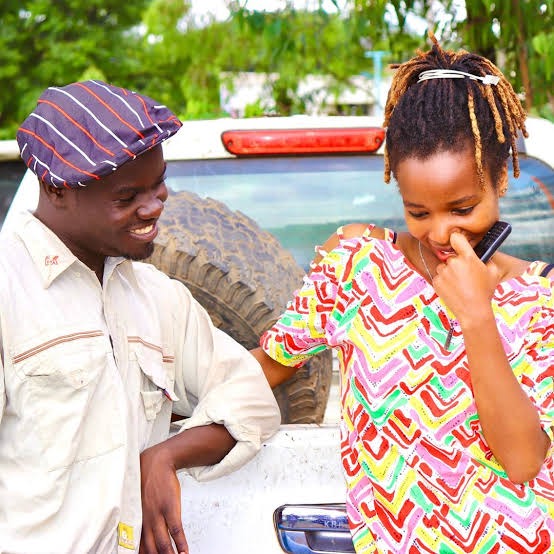 Mulamuwah is planning a trip to Tanzania soon also revealed that the church contact book was the foundation of his fame. If you are considering working with the him you should have atleast 50 videos of your own and you should have passion for art. If you are just in for the fame or joyriding then you have no chances of working with the kenyan comedian. Mulamuwah had quit comedy a while back due to online bullying revealed the reason he doe not do Instagram live videos is because he fears being bullied and he doesn't have solid things to discuss on.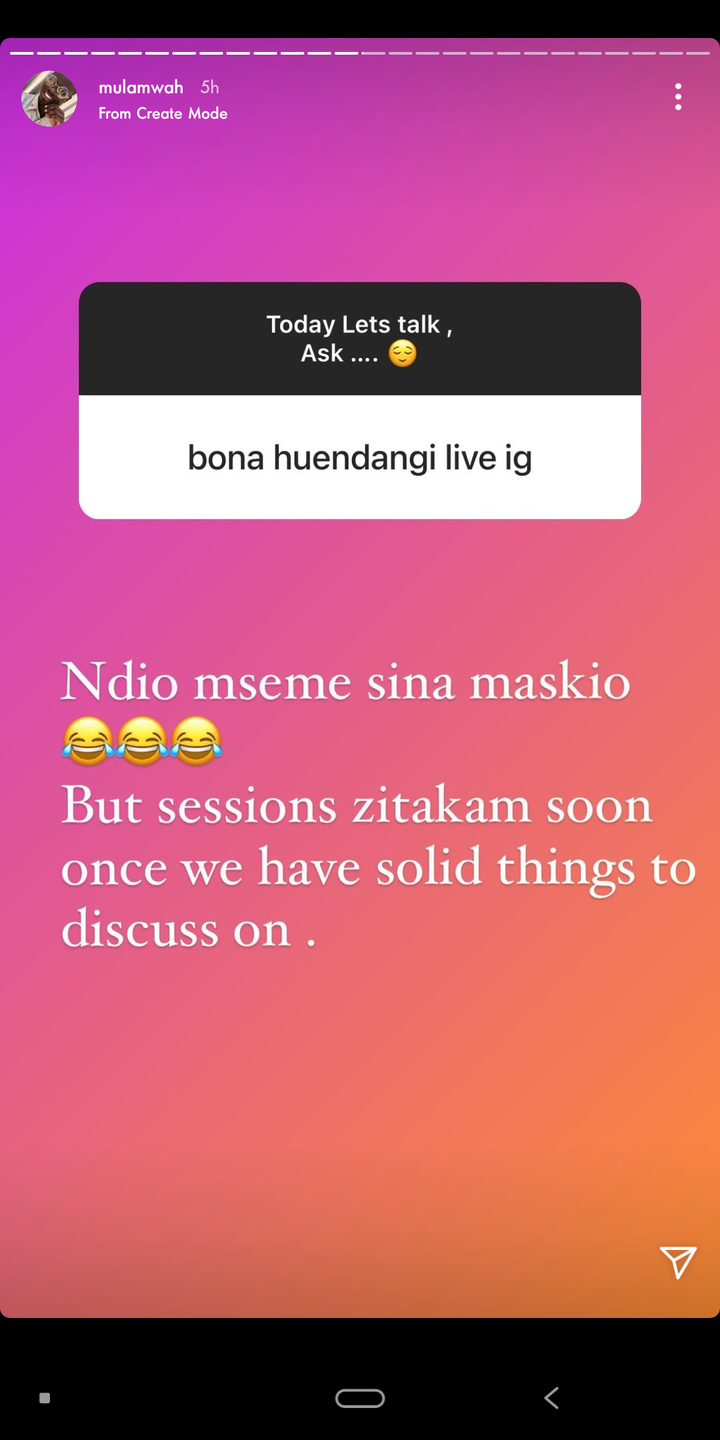 Below are some screenshots of his conversation withs fans online.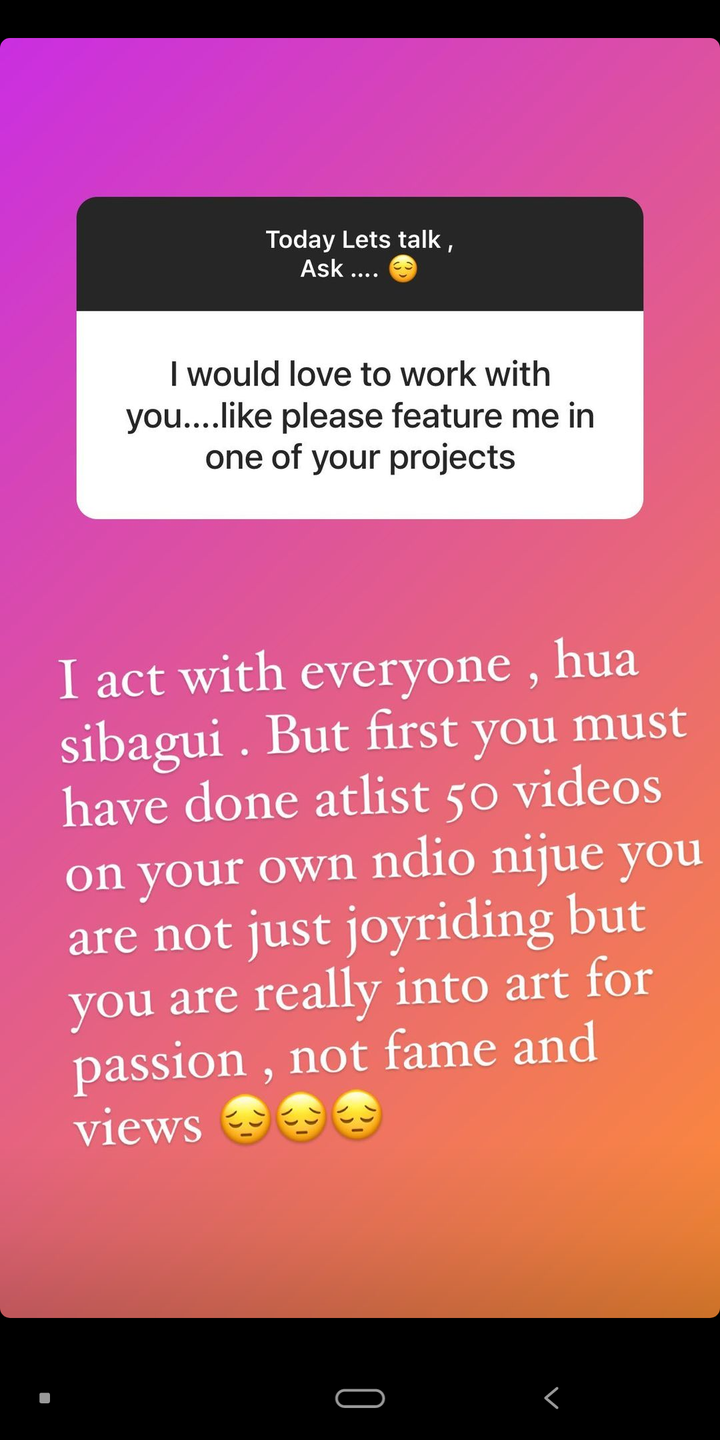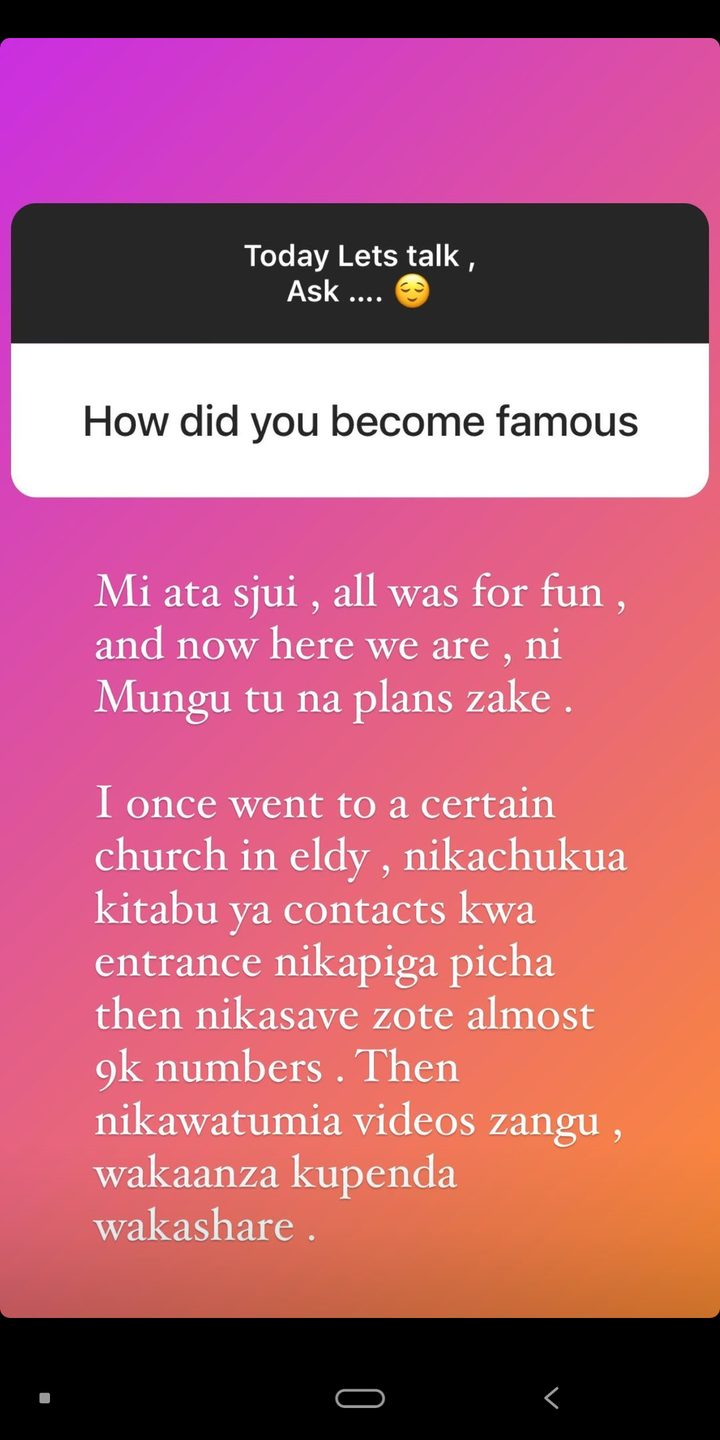 Content created and supplied by: Vinn351 (via Opera News )