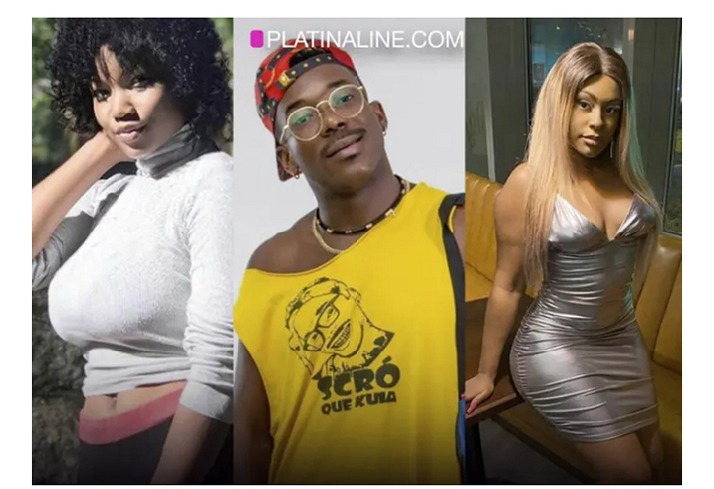 While Scró Que Cuia continues to fight for fame, confined to reality, in search of the longed for car and scholarship, on social networks, girlfriend Lídya Lopes and former competitor Franciana Salvador, continue to exchange indirectly on the social network Instagram.
After Fany affirmed on social media that he had an "affair" with the singer, as he subtitled the program, Scró Que Cuia, through a reality video, reassured his beloved with the following message:
"… I want you to be calm, we are in the final stretch and we will finish with that. I'm here fighting for my family ... Don't care what people say, you're even trained, wait for me to arrive and talk to you ", reassured the singer.
In response to his companion's statements, Lidya stated in her Instagram stories the following: "It is normal for a fan to do everything to appear before her idol lol. I do not know that person whose but I know that he spent his life talking badly about me and the pregnancy in the program, but he does not know me, it must be old anger ".
On the other hand, the ex-fighter, made a live where she answered some questions from internet users and took the opportunity to reply: "… I don't need and I never needed anyone's fame. The so-called person whose is confused, the child's place is in the nursery. When they can't date famous… ephá! "
Content created and supplied by: DavTheWriter (via Opera News )