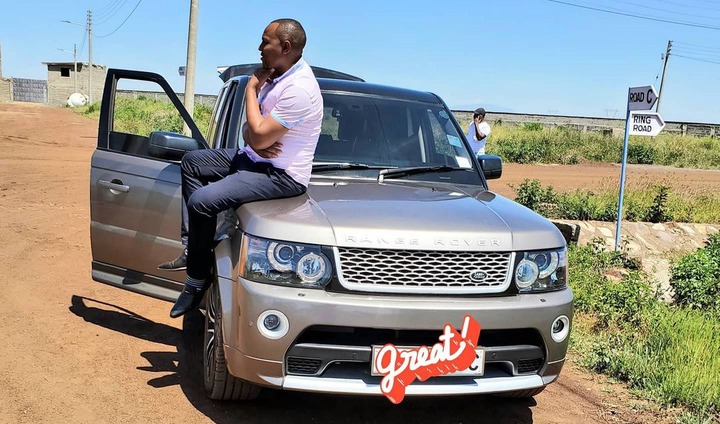 Kameme FM presenter Mzee Kiengei(Photo/Courtesy)
Popular Kameme FM presenter Benson Gathungu alias Mzee Kiengei has questioned why Kenyan celebrities are the most affected by the Covid-19 pandemic.
Taking to his Facebook page, Kiengei noted that although the pandemic has dented the pockets of many people , people like him who are in the limelight are the most affected.
He wondered why Kenyan celebrities are crying day and night yet everybody has been affected since the pandemic struck last year. The popular radio presenter and comedian questioned whether local celebrities live beyond their means when an opportunity knocks and further noted that may be, they lack investments ideas or fail to exploit opportunities.
"Now lemme raise a Sober Discussion Here......After Covid19 struck the World Our country was Affected as well, Everybody Has Been affected, Business community,Employed and Self employed went through Hell....My Humble Question is this "Why are People in the Limelight, Public figures like me, Music industry, Actors and comedians Affected more than anyone Else in the country, Why are we crying Day and Night? Are we living a very expensive life when an opportunity knocks, Are we competing with the lifestyle, Are we out of Banking Opportunities or we Don't have investment ideas?............an open Forum to our Fans who Look on us please advise us....Kumbuka Mchezaji Hajioni ndani ya uwanja Shabiki ndiye huona..." he posted and opened a discussion on his Facebook page.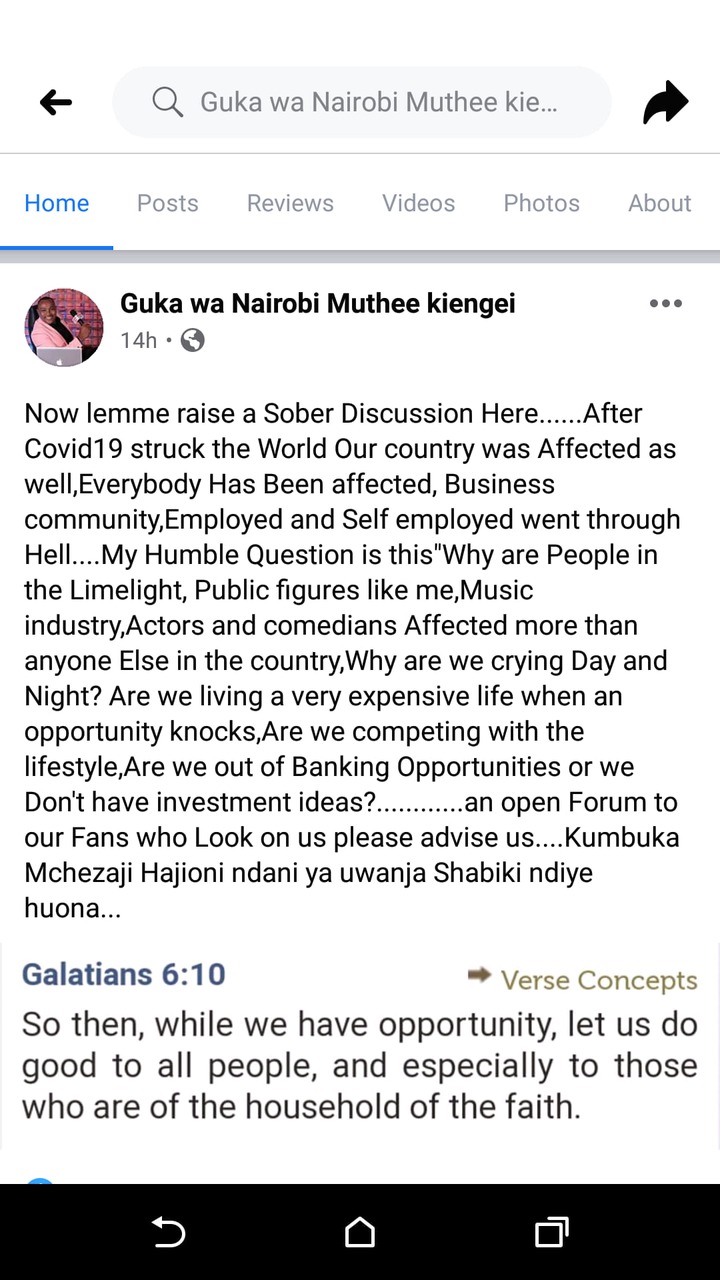 Kiengei's sober question comes days after Omosh's plight was highlighted.
Content created and supplied by: TheScoop (via Opera News )