Funny just how fine some Kenyans are living one actually recently jetted in Tanzania churner to perform in a private birthday party, transport a chartered private jet in and out makes you question if you are from some cursed lineage doomed to die poor.
One Kenyan today took to Kenya blogger Edgar Obare's Instagram DM to plea that he shed some light on a situation and maybe just maybe he might help.
Probably a motorist the "correspondent" shared an image of a guy who held up a barber a common trend nowadays detailed with information about his expertise and that he was looking for a job opportunity.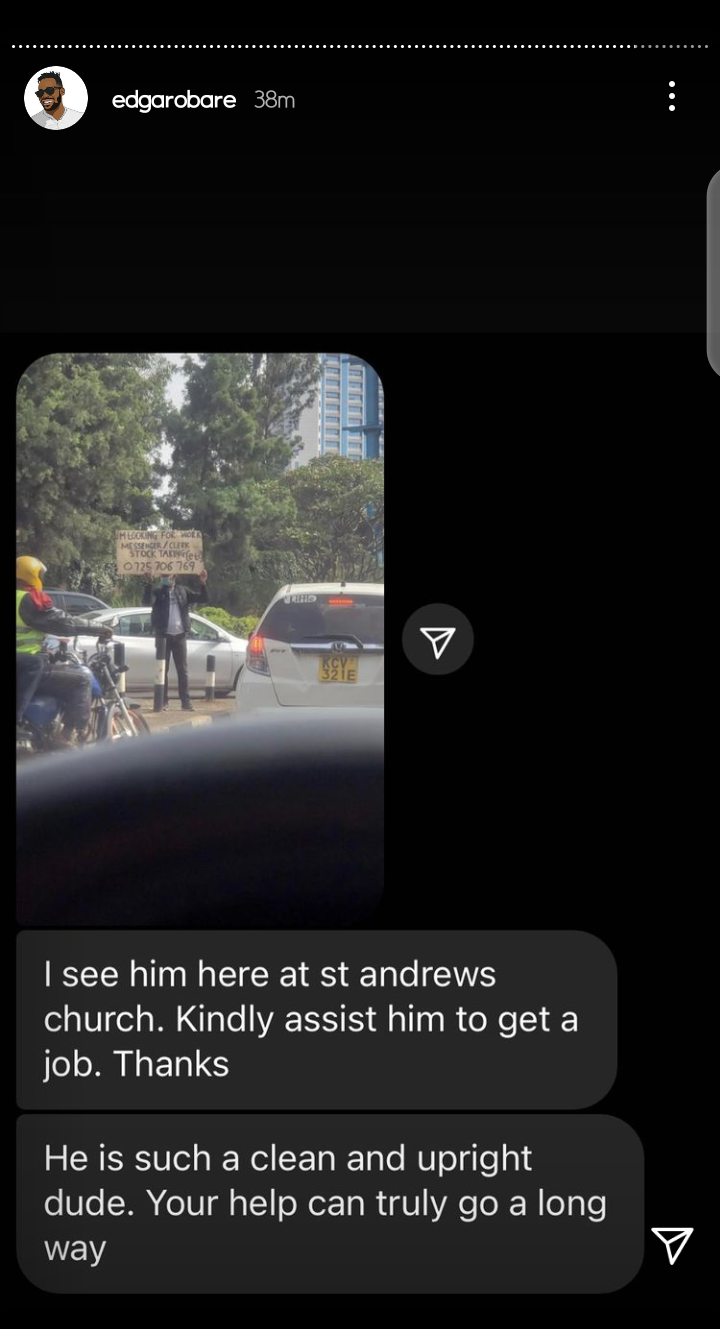 "I see here at St.Andrews church. Kindly assist him get a job. Thanks."
"He such a clean and upright dude. Your help can truly go a long way..."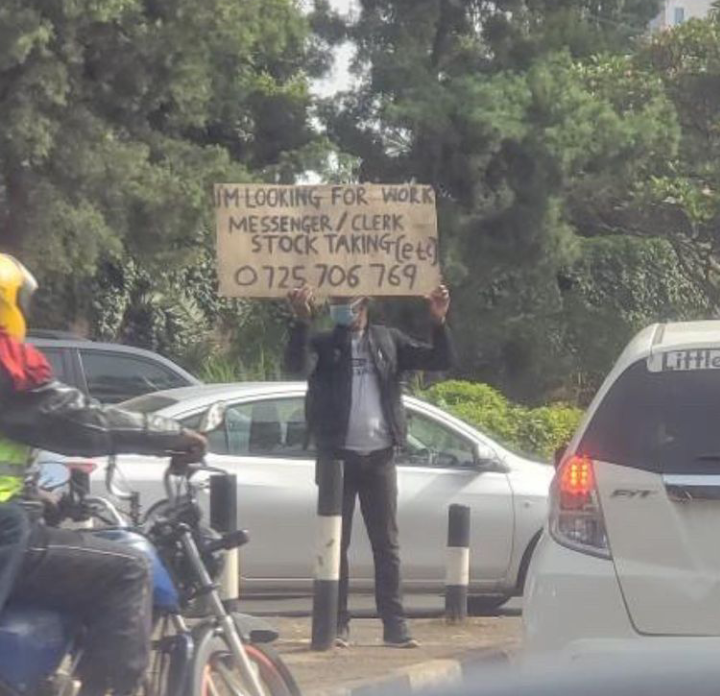 Image: The man looking for a job.
Am images are a courtesy of Edgar Obare Instagram page.
Content created and supplied by: fortune_omosh (via Opera News )