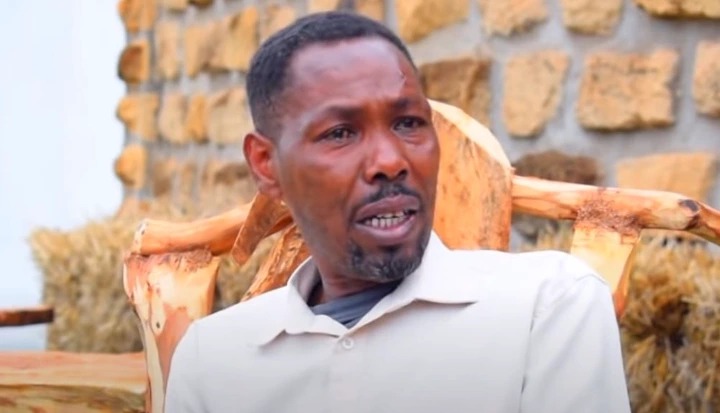 Yesterday, a video of the ex Tahidi high actor Omosh went viral on social media platforms as he bursted into tears while narrating his painful ordeals.
While explaining his predicaments on a YouTube interview, Omosh openly confessed that he is totally broke and that he is no longer able to fend for his family.
Since the outbreak of the Covid-19 pandemic in March 2020, Omosh was rendered jobless and for the past one year, he was unable to pay his house rent and now he is facing eviction over Sh150,000 in arrears.
"I live in Kayole near the DOs office. My rent is KSh 8,000 per month," Omosh said during the interview. He further added that his professional contacts like the actors he worked with have been unreachable and unhelpful.
While some well wishers were quick to sympathize with his ordeals and are willing to help him, some were quick to blast him for engaging in alcoholism and for not saving for the past 14 years he was minting millions when gracing our screens. This ordeal should serve a lesson to others in that;
1) While working, always spare some money for saving to avoid regrets after retirement.
2) Live below your means and do not spend more than you earn. If you are a Celeb, don't live an expensive life due to public pressure.
3) Do not rely on only one source of income, but have some side hustles that you can rely on.
Following are some of the reactions from netizens about Omosh ordeals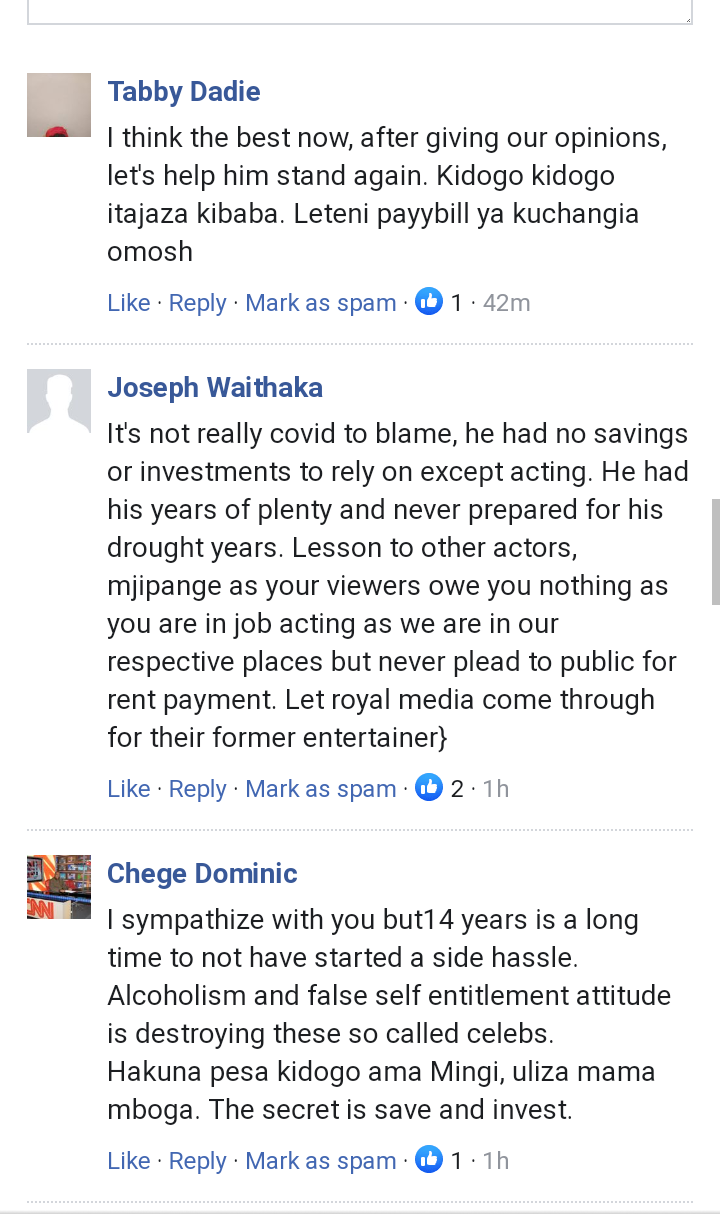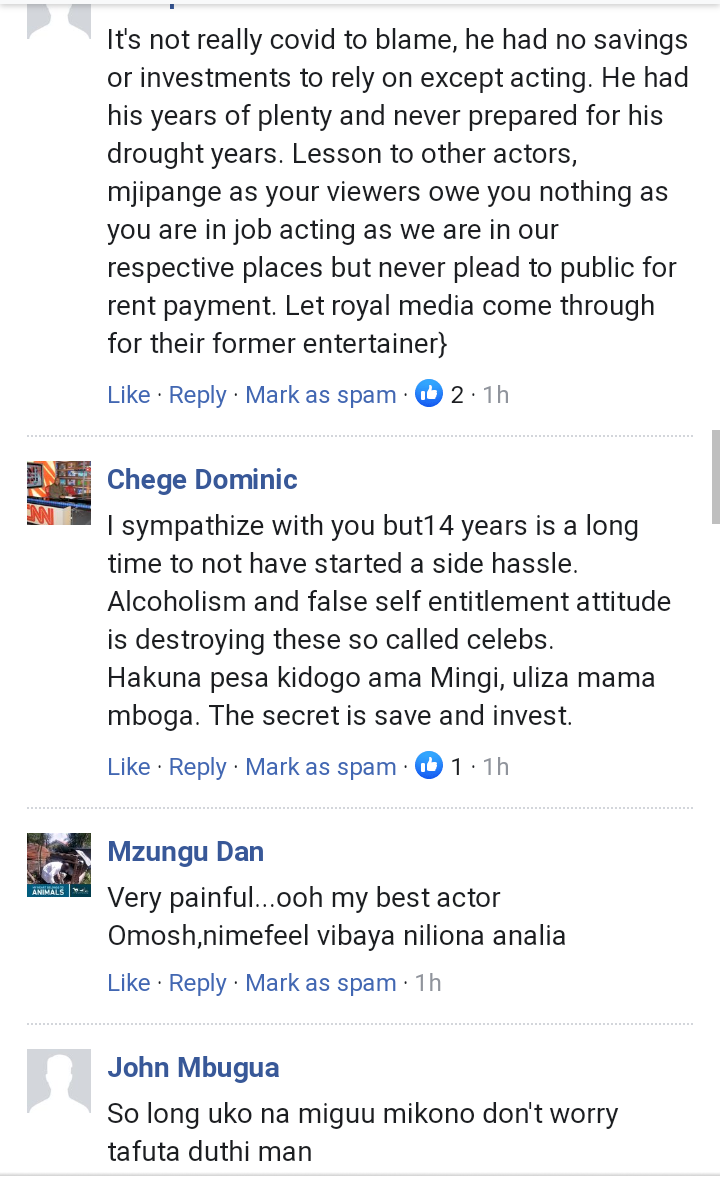 Content created and supplied by: Mrblogger (via Opera News )