At the time of the release of the song, Freshly Mwamburi, the talented and sensational singer from Taita was married to his wife, Dorcas Nduku. At the beginning of their marriage, the two fought a lot but later on the tension went down.
Stella, was Mwamburi's lover before she broke his heart and started a family with her Japanese lecturer. Freshley was so hurt and the only way he felt he would relieve his pain was by writing the song dubbed ' Stella Wangu'.
Stella was is first love and he old his car and property just to finance her life in Japan. She later came back to Kenya with a Japanese husband and children in tow. With what he felt in his heart, Freshley wrote a song that irked his wife.
At some point his wife had to understand that Stella was his past and she had to accept it and the song was just a beautiful craft, but their love has taken a lot of patience, reconciliation and perseverance to become what it now is and to work.
Everyone that has listened to the song must admit that it displays a very broken heart full of pain , betrayal and dismay.
The legendary song has been a hit since the 90's.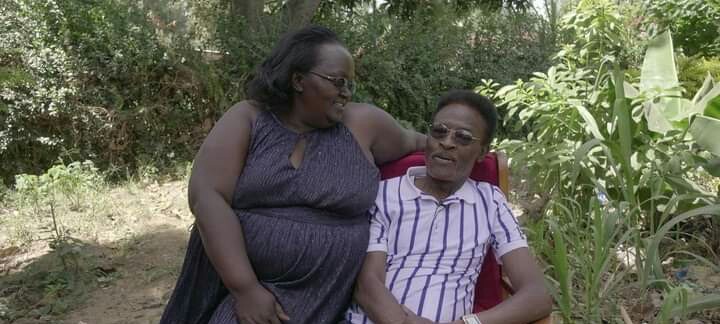 Content created and supplied by: Northrifter (via Opera News )