OPINION: Why Azziad Nasenya Is Not Owed A Dime By Femi One
Azziad Nasenya is a great dancer. She got moves, she got the chemistry, and she is a queen in her own right. In fact, she is a TikTok Queen. Those in the know say Azziad has been on the TikTok waves for quite some time now. In that platform, she is a gem, who dances and mimics all manner of songs – because she is ridiculously good at it. She is loved, and appreciated – but also hated.

Azziad Nasenya. Photo| Twitter
On Twitter, Azziad is a rich newbie with about 100,000 followers gained in a matter of days. Her Twitter fame gained traction when she danced to a song popularly referred to as "Utawezana." A Swahili word for Will you manage? She danced so well so that a clip that had originally been contained within WhatsApp statuses, graduated to Twitter, then to Facebook, then TV, and newspapers picked up her story.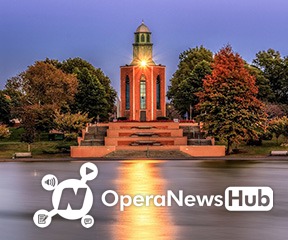 Azziad Nasenya did TV interviews after her video went viral. Photo| Courtesy
She became a sensation, sought after by every showbiz TV host – asking all sorts of questions e.g. where do you come from? And where do you see yourself in five years' time? The lady wants to be a broadcast journalist, a TV host – and she has what it takes.
Controversies
However, her fame has not come without controversies. Like every popular Kenyan on social media, Azziad Nasenya has been subjected to bullies, haters, and admirers in equal measure.
Bullies are wrong, haters will hate – admirers will continue to admire. Similarly, she has also received a lot of support from unlikely quarters, including politicians, parastatal CEOs, and brokers. But some of the challenges she is facing now are as a result of her own making.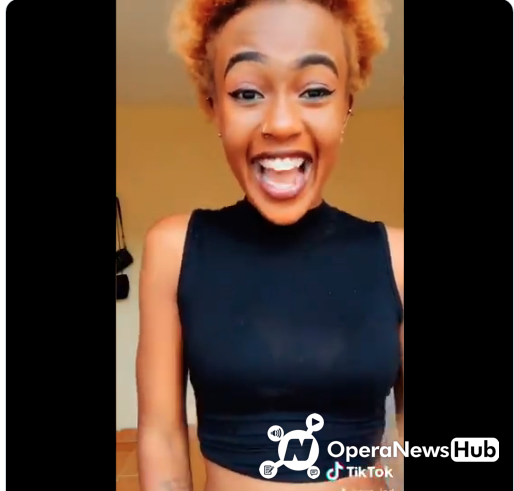 Azziad became a sensation after her TikTok video. Snapshot| Twitter
For starters, Azziad Nasenya is one of the top trending topics in Kenya today (Tuesday). She is closely followed by Femi One whose real name is Wanjiku Kimani. The two Kenyan queens are trending because Azziad is seen to have made Femi's Utawezana song more popular. Femi on the other hand, is being coerced by fans to pay the Tiktok queen – and she is not taking it lightly.
Utawezana Song
While it is evident that Azziad Nasenya played a huge role in trending the Utawezana song, it had been worked on, and uploaded on YouTube, therefore all the rights belong to Femi One and Mejja.
There was also no legal agreement between the two parties that allowed Azziad Nasenya to popularize the song. Hence both by common sense, and responsibility, the TikTok queen cannot be paid on the mere ground that she danced to someone else's song, without their permission, or contractual agreement.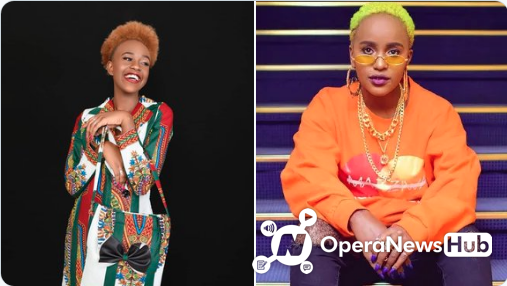 Fans have asked Femi One to pay Azziad Nasenya for popularising her song. Photo| Twitter
On the flipside, common decency would demand that both Femi One and Mejja behave by giving Azziad Nasenya a token of appreciation. It is not something that should come by force, or be made to look like the parties had agreed.
Most importantly, Azziad Nasenya can personally stop the discussion by putting out her feelings about whole situation. Until then, fans will continue to talk while reality is, Femi One does not owe Azziad.
What do you think?
Related News
Latest Rocking Photos of TikTok Queen Azziad Nasenya
2020-06-25 11:20:38
Continue reading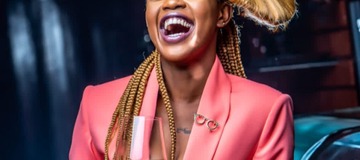 4 Important Life Lessons to Learn From Azziad Nasenya
2020-06-15 14:37:59
Continue reading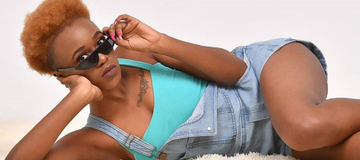 Top 6 Similarities between Maria of Citizen TV and Azziad Nasenya
2020-07-03 12:21:28
Continue reading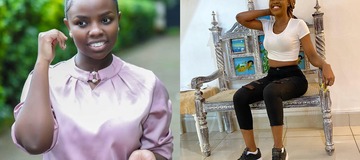 10 Photos Of 'Utawezana' Hitmaker Femi One, Giving Team 'Mafisi' Sleepless Nights
2020-06-14 20:17:46
Continue reading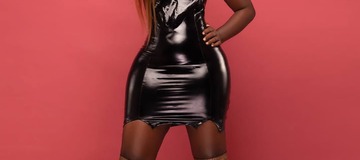 Utawezana Challenge Kando! Azziad Gets The Internet ablaze with New Challenge (Video)
2020-06-26 15:36:16
Continue reading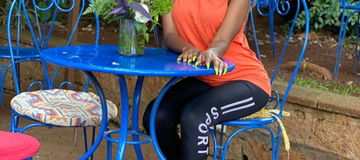 Tik Tok 'Queen' is Back-Check out New Hot Photos of Azziad that has Left her Fans Drooling
2020-06-09 10:05:25
Continue reading