After a story pitting Kikuyu Muguthi King Samidoh and City lawyer and businesswoman, Karen Nyamu slowly but sure slips off the people's mind, Karen Nyamu has made a statement that in one way or the other unearthed the alleged relationship that she had with Samidoh.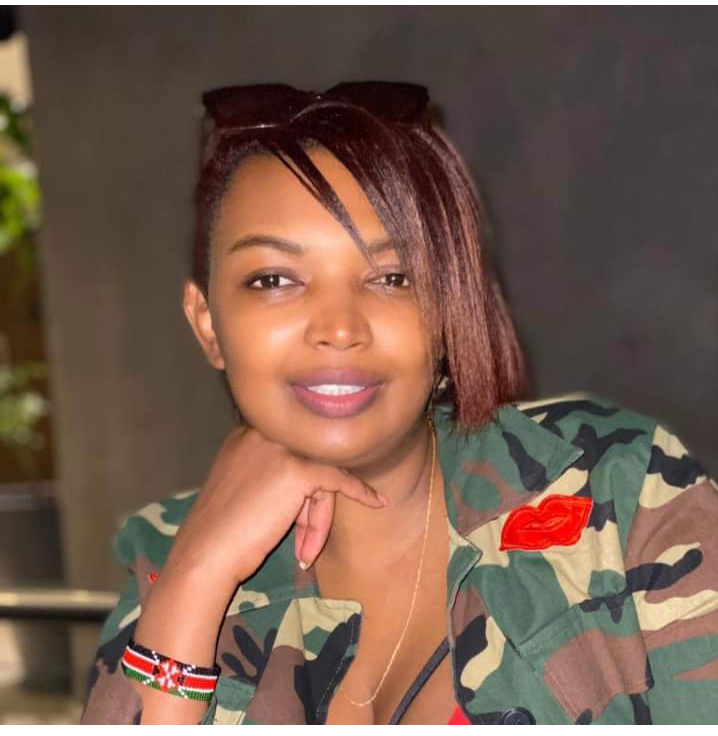 In a Facebook post on her official Facebook page, Karen Nyamu penned a message that was not as lovely as expected. She ended her message with a phrase in one of Samidoh's songs where she wrote; "your bae don't have a good head".
"I'm not giving into your Valentine's Day pressure. Every Day is Valentine's Day. Apana tambua". Karen Nyamu posted on Facebook.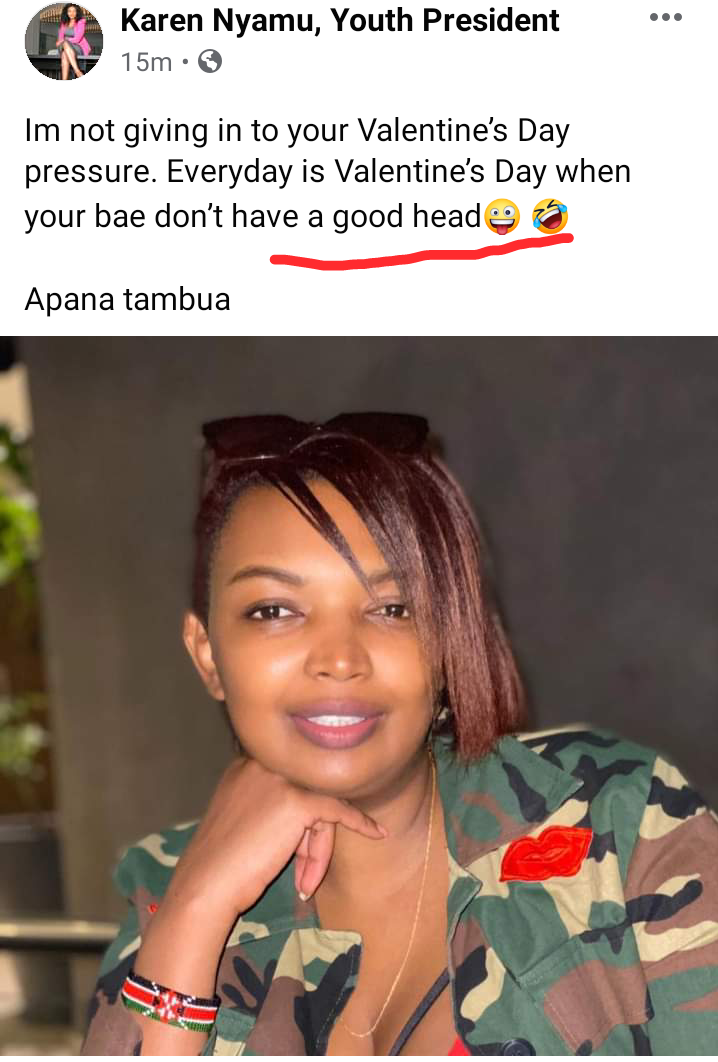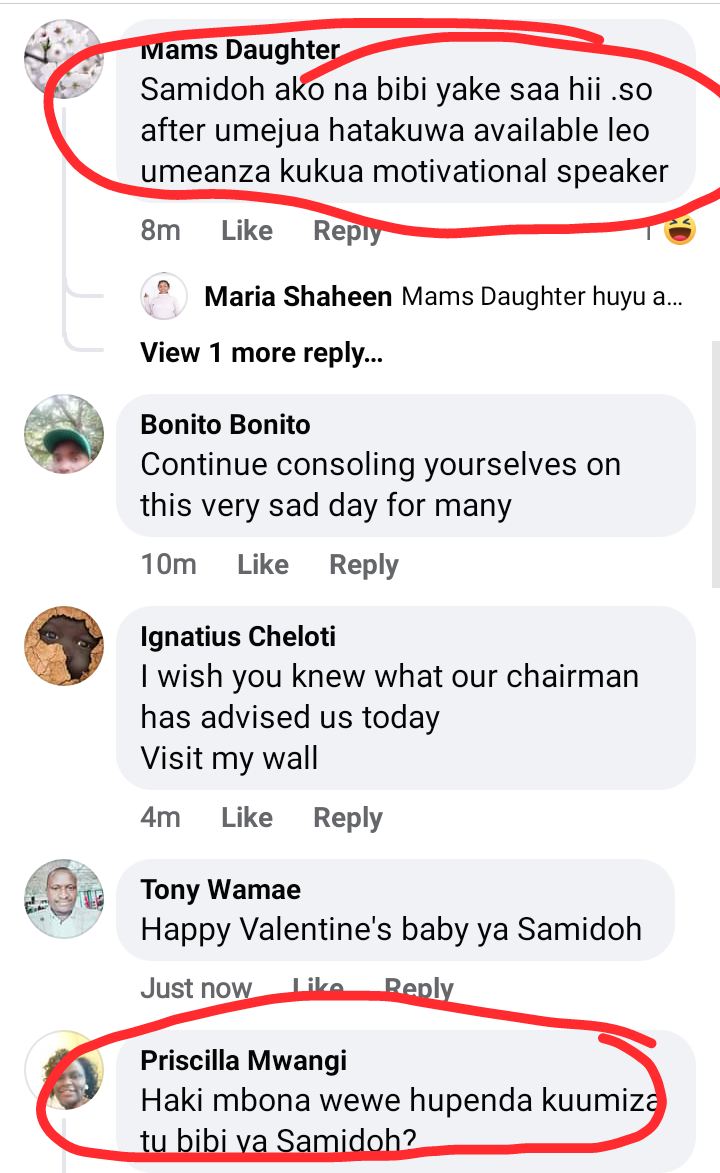 However, Karen's message seemed to excited most of her fans, since they saw it as a way of indirectly attacking Samidoh's wife, owing to the the alleged love circle sorrounding the two, which Karen publicly denounced.
Samidoh also affirmed that they were only friends, trashing all the allegations, video and photos that were showing them having a good time together.
Content created and supplied by: Ndings (via Opera News )