Abel Mutua is a very talented actor, director and film producer that co-owns a production company with Phil Karanja called 'Phil It Productions'.
He is married to a beautiful lady called Judy Nyawira with whom they are blessed with one daughter. They have been together for more than 11 years. Nowadays Abel is very popular because of his very catchy stories that he normally posts on YouTube.
His YouTube channel is one of the fastest growing in Kenya with 145k subscribers so far.
Apart from being business partners with Phil Karanja, they are also best friends. He once narrated a story of how he raced with him only for him to be involved in a costly accident.
They had challenged each other that whoever was to arrive at their destination earlier than the other was to get a rare opportunity of kissing the loser's wife. How creepy was that? And the former Tahidi High actor (Freddie) ended up hitting another road user from the back while he was overspeeding.
To break it down for you, Phil Karanja is the lovely husband to Catherine Kamau who used to play Celina on Citizen TV's Mother In-Law soap show. She uses the handle @kate_actress on Instagram.
Today Kate Actress and Abel Mutua have been posting some cozy photos together on their accounts and referring to each other 'sweet nothings'.
It looks like Phil Karanja lost some challenge. Have a look at the photo below that was posted on Abel Mutua's Instagram account.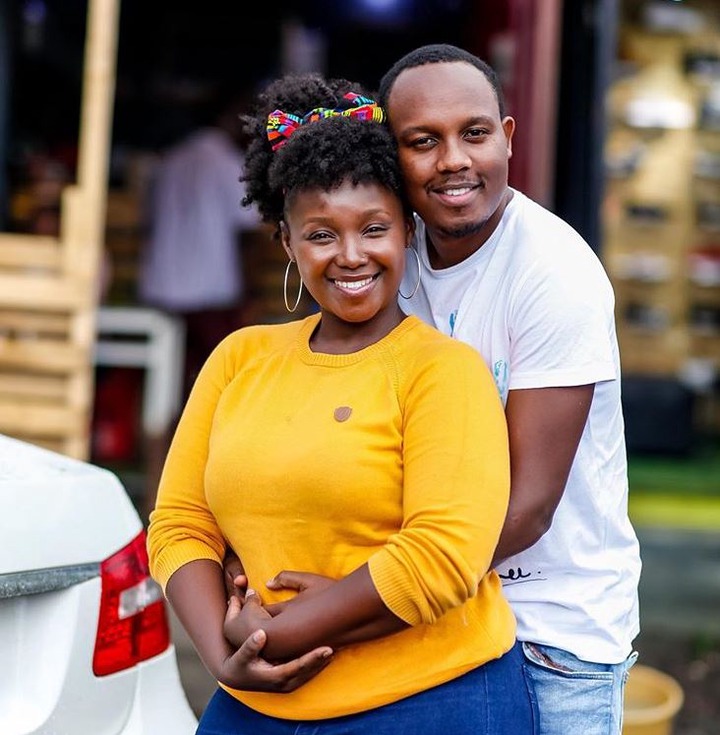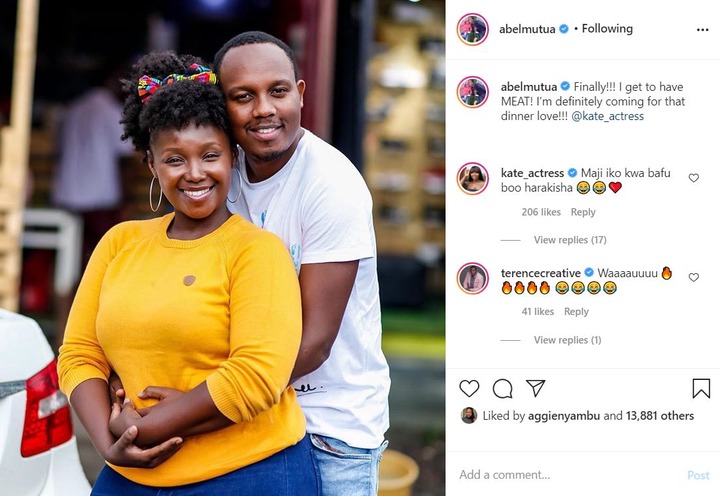 He captioned the picture, "Finally!!! I get to have MEAT! I'm definitely coming for that dinner love!!! @kate_actress."
To which @kate_actress commented, "Maji iko kwa bafu boo harakisha 😂😂❤️."
Here are some of the reactions from Netizens;
@_moracha said, "😂😂😂Mmeamua leo kutuchanganya"
@monique_kioko asked, "Nini inaendelea huku😂😂😂 Leo mnatufurahisha tu😂"
@q.t_.neam_ wrote, "huyo ni bibi ya mtu unashika hivyo?"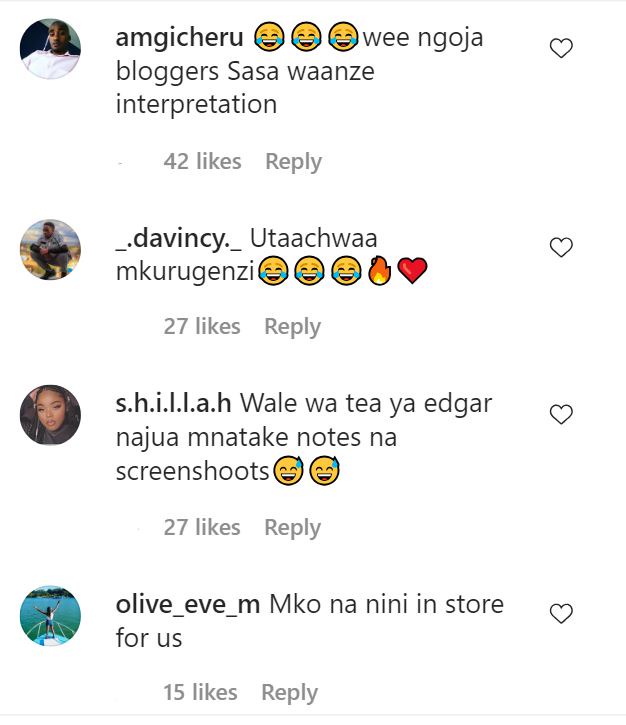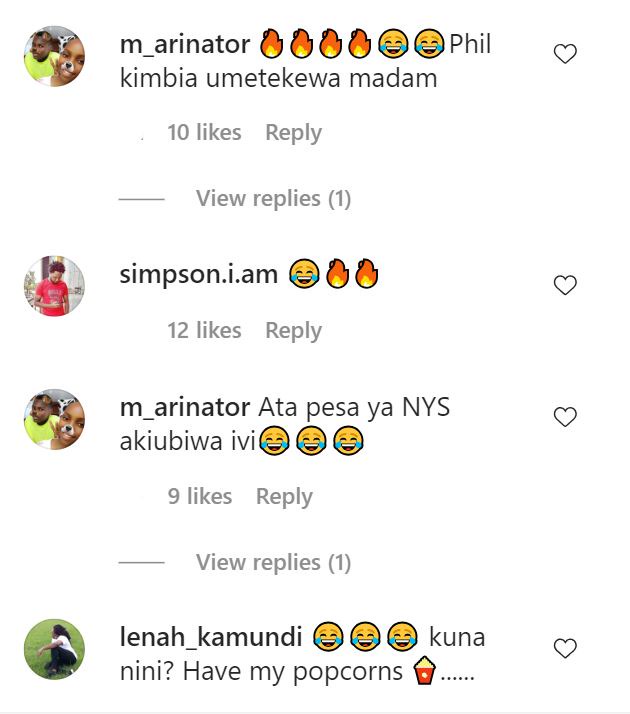 Content created and supplied by: GodfreyGwako (via Opera News )