A Kenyan citizen going by the name of Derrick Mbugua took to social media to tell of his experience with two kenyan comedians, Mammito Eunice and Oga Obinna.
The man stated that it was during Ketra's medical fund drive at Kahawa wendani clean shelf when the two comedians passed by driving.
He stopped each one of them and explained the situation to them. Mammito, together with the ladies in her vehicle, contributed towards Ketra's bill while Obinna on the other hand did not bother.
"Before I could finish he put his earphones and sped off na akaniangalia na macho mbaya sana," the man claimed.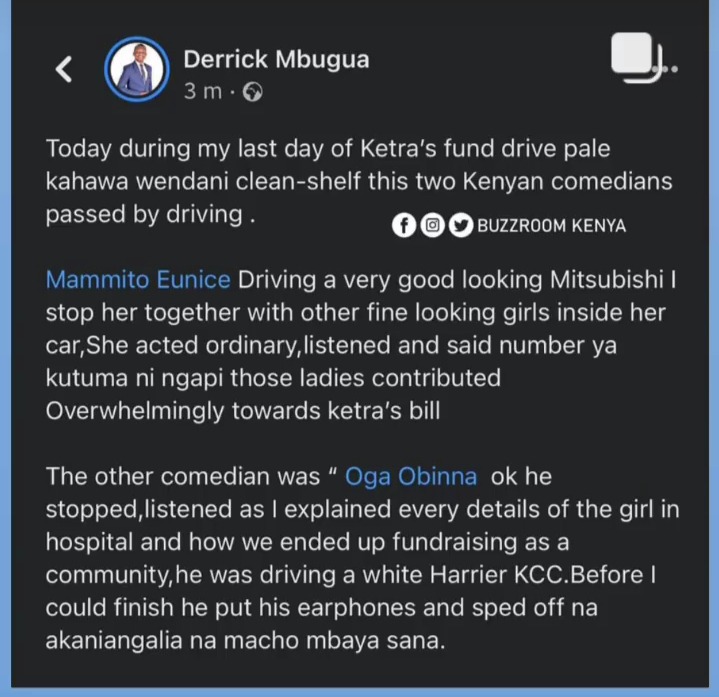 Oga Obinna having seen what was circulating online, went ahead to refute the claims on his social media.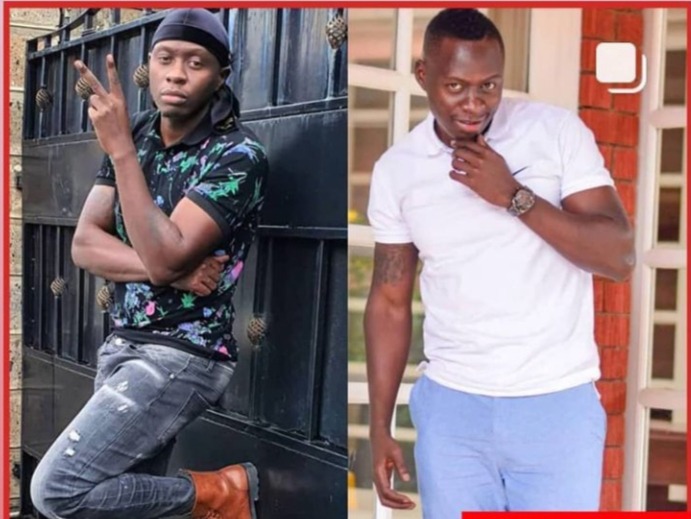 "Ati what did my earphones and this look do at coffee-wendani to an innocent Kenyan??" Oga questioned.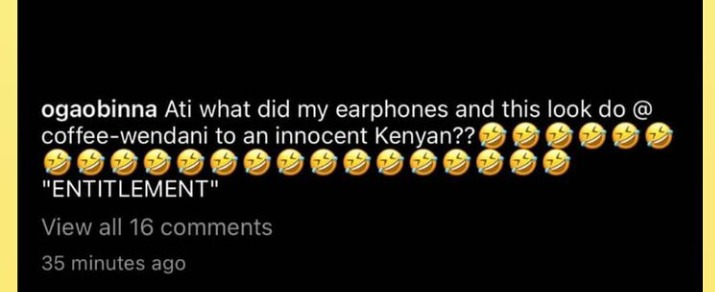 The comedian went further to urge those that knew him personally to base any negative story they read about him with their previous encounters with him rather than forwarding it to him.
Oga Obinna based the whole experience on "ENTITLEMENT".
Do you agree?
Content created and supplied by: pinkypromise (via Opera News )