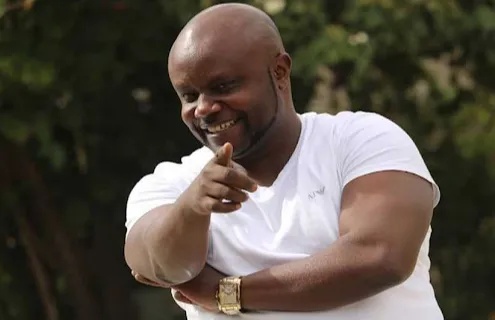 Take a walk through Kibera, one of Africa's biggest informal settlements, and you will be assaulted by astonishing levels of poverty and warmed by the furtive albeit hopeful looks of its populace. Now imagine Kibera as a country; a larger sprawling endless shanty town. That mental picture is a tiny glimpse of what Burundi may be like. Plagued by war and poverty, it has been cited as the world's hungriest nation. But that is not how Kidum remembers it.
"I remember Burundi as a beautiful fertile country with a lot of rain despite the genocide. That is the picture I like to keep. But I had to leave. The country had no hope or future for me. Only the promise of death," he sighs wearily.
Kidum whose real name is Jean-Pierre Nimbona was born on 28th October 1974. He is a Nairobi-based Burundian Singer, composer and master drummer.
He is an Ambassador for Peace helping foster hope and reconciliation in East Africa. His secular but spiritual songs range from rocking zouk to acoustic classics, all featuring his vocal prowess.
Life In Burundi (Kidum's narrative)
This was the time Burundi was at war; the tribal conflict that lasted from 1993 to 2005. The environment of war was very difficult and most of the time we would run away and go to the Democratic Republic of Congo which is just about 20 minutes away from Burundi through Lake Tanganyika. We would find refuge there and go back to Burundi when things were calmer. 
It was a war between the communities; The Hutu and Tutsi. My dad is a Hutu, and mum was Tutsi so I was stuck in the middle. And the army was involved too. I was tempted to join to defend my community. But I had seen what the end looked like. I didn't want that for myself.
I had seen people being slaughtered and my age mates learnt how to use guns from watching movies, in order to retaliate during the attacks from the militants and the army. Whenever the army would show up at a village, not even a cat would be spared. They would wipe out the entire village and people knew this so they started coming up with defense measures.
My French teacher who would commute daily from Burundi to DRC implored me to go back to school at home and try to make something out of my life because most of my agemates had decided to join the militia and fight against the army. I followed his advice and went back home in 1995 after staying in DRC for three months and joined a boarding school. Being in school there offered better protection for the students. We were safer in than out. And I thought I was going to be OK there, but I was wrong.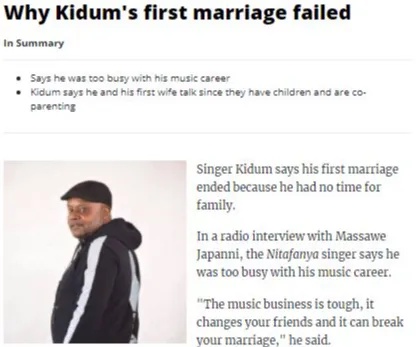 One day my schoolmates and I planned to sneak out of school and go across the forest and sneak into a girls' school that had very beautiful girls. Unknown to us, someone had heard us planning and they thought we were planning to go and join the rebels in the forest. On the day we were to sneak out, my friends didn't wake me up because they didn't want me to go since they thought girls preferred me for my looks. So, on the day we were supposed to wake each other up they didn't wake me up and I was left behind. Sadly, all the 17 boys were ambushed in the forest by the army and all were killed. Sleep saved my life on that day. Later on, the army came to our school and threatened to fish out everyone else who was part of the plan and due to fear a good number of us ran away from school.
Accompanied by others, I made my way home and found only my father. The rest of the family had moved and even relocated countries due to the war. I remember my father telling me that I had to go. Leave the country. He beseeched me to leave and to follow my passion as a drummer. He didn't want me to die.
How did you get to Kenya?
Dad gave me 60 dollars and kissed me goodbye. I crossed over into Tanzania where I lived under bridges and mosques for a while. Using some of the money I had been given, I paid for transportation to Nairobi from where the United Nations was relocating refugees to different countries. Others went Australia and Canada, but I wanted to go back home to my father so I opted to remain in Kenya. And moved to Kakuma Refugee Camp.
Did you ever make it back home?
I remember staying by my small radio waiting to hear if there was peace back home but at some point there seemed to be no hope so I realised that I had to stay. Eventually my papers were changed to read Kenyan and not refugee. I have since been to Burundi for performances. I even had a music show.
What happened to your old man?
He died eight months after I left home. He fell sick and since he didn't get any medical attention, his condition got worse. I got the news but I didn't have money to buy a bus ticket to go home. I didn't get the chance to pay my last respects. I then realised that I had to keep my promise of living my passion and so I immersed myself into the music scene. I started performing in small clubs and before I knew it, it was going really well.
Music & Marriage
 Kidum says music destroyed his first marriage.The Mapenzi hitmaker is married to his second wife. Despite their failed marriage, Kidum and his first wife are on good terms and are co-parenting.
Talking about the mistakes he made in his first marriage, Kidum said the music business breeds a lot of jealousy.
"Most outsiders will always want to know, how is it that someone can sing like this and who is this person's wife? Some will think that by invading your wife, they can take away your talent," he said.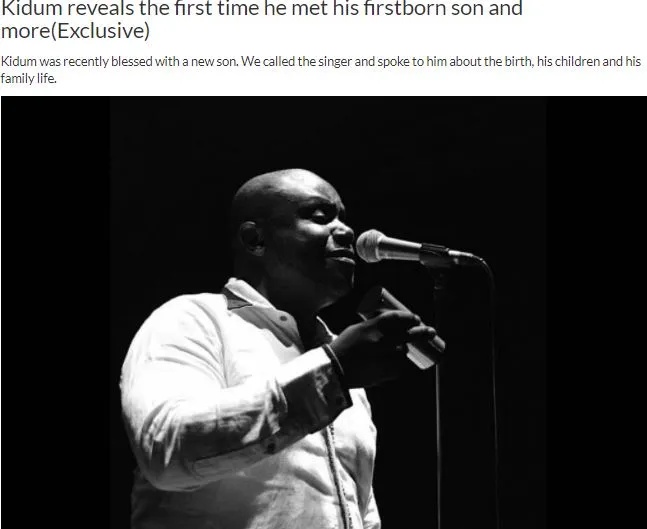 "Then some women think they can steal an artist from their wives. So those are the things we go through."
The veteran singer told Churchill that a female fan was all over him at an event in Kigali in 2010.
"There's a lady who removed her wedding ring and put it on my finger. She went on to announce on radio that she had divorced him."
Asked what he did after that, Kidum said he left as he had a wife.
"Where would I have taken her to yet I was coming back to my family in Nairobi? She should have sorted out her issues with her husband."
Kidum said he was going through a tough time in his love life when he wrote his famous song Mapenzi.
"Until today, you cannot understand love. When you start dating, you are happy but once you disagree you start calling each other names. Mapenzi imeshinda ata pastors na waganga."
He formed his own band, the BODA BODA BAND in 2004 which he still runs to date.Kidum's first album, Yaramenje (2001), established him as the Voice of Peace in the Great Lakes region in Africa. This followed with the hugely successful Shamba album, released in 2003. The 2006 Ishano album portrays Kidum's vocal best with the rocking zouk Kichuna. With the 2010 release of Haturudi Nyuma – Kidum is granted The Kora Award (the African Grammy equivalent) for his songs Mapenzi, Nitafanya and Haturudi Nyauma. In 2012, he recorded the popular Hali Na Mali album which includes the successful singles Mulika Mwizi, Kimbia, Enjoy and Hali Na Mali.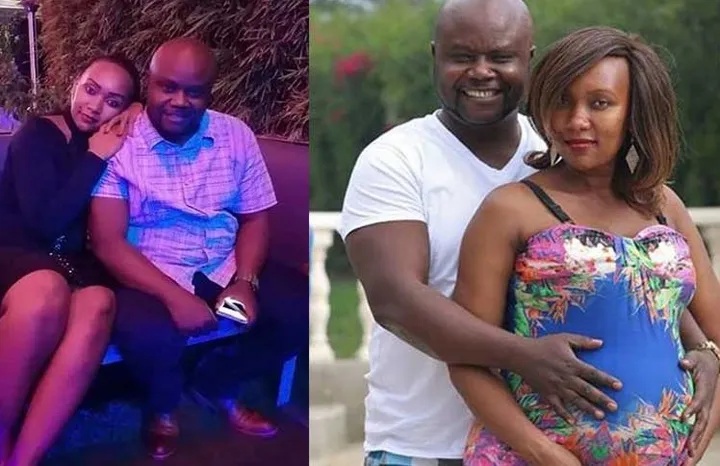 He exhibits multiple talents as a composer, vocalist, drummer and arranger par excellence, although his earlier songs were recorded in the Kirundi language – he progressed to singing in Kiswahili where his spiritual and philosophical compositions became accessible to a wider audience. His  journey to stardom has been inspiring because of his passion, resilience and hard work, overcoming hurdles that could have easily discouraged many.
Such talent and determination now finds the international artist Kidum singing in French, English and Spanish with his current BodaBoda Band, (translated as Crossing Borders) His band performs throughout Africa, Middle East, soon in Europe, Canada, USA and Latin America.
Content created and supplied by: KevinGatesKenya (via Opera News )
Opera News is a free to use platform and the views and opinions expressed herein are solely those of the author and do not represent, reflect or express the views of Opera News. Any/all written content and images displayed are provided by the blogger/author, appear herein as submitted by the blogger/author and are unedited by Opera News. Opera News does not consent to nor does it condone the posting of any content that violates the rights (including the copyrights) of any third party, nor content that may malign, inter alia, any religion, ethnic group, organization, gender, company, or individual. Opera News furthermore does not condone the use of our platform for the purposes encouraging/endorsing hate speech, violation of human rights and/or utterances of a defamatory nature. If the content contained herein violates any of your rights, including those of copyright, and/or violates any the above mentioned factors, you are requested to immediately notify us using via the following email address operanews-external(at)opera.com and/or report the article using the available reporting functionality built into our Platform See More