A woman identified as Margaret Chweya has come out demanding equal share in the Nyachae wealth. The US based woman who was with her son she bore with the late Nyachae said she wants justice done on her part since she was a lover to the deceased and his son is now 47 years of age.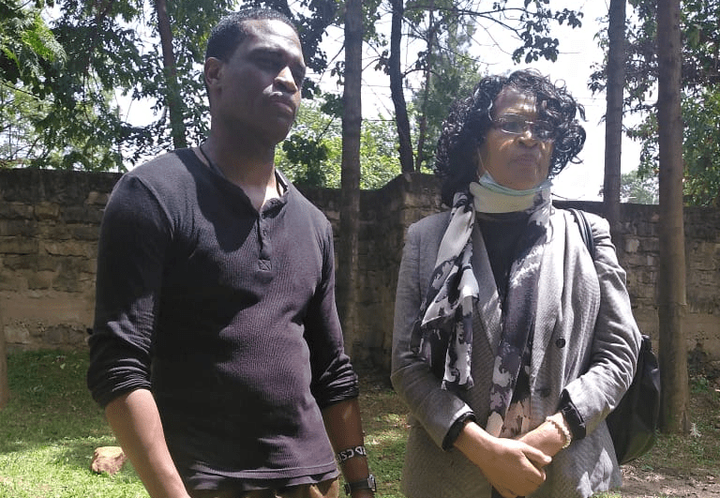 On the burial day, Margaret says she was in Gusii stadium and even followed the procession to bury the late mzee. To her surprise, she was chased away by Charles Nyachae, the eldest son to Simon Nyachae.
Margaret while addressing her plight to the press, said that she had travelled to Kenya to see Nyachae while admitted at Nairobi hospital. She was again chased away by the same Charles Nyachae with an axcuse Covid-19 presence.
Margaret says she met Nyachae in Kisii in the year 1973 while working at Jogoo building. Its when they started the love affair that transpired into a relationship. Later they sired a baby boy Rodney Nyachae who is now 47 years of age. After six years later they sired their second born son, Nyandusi Nyachae.
Later, Simeon Nyachae processed her move to the USA to further her studies. The 65 year old Margaret regrets of the way she was handled by the Nyachae family led by Charles despite being part of the family.
Margaret now wants justice done on her side before proceeding to court. She wants her children be recognized as family members of Nyachae and bequeathed equal share of the vast wealth. Whats your take in this Scenario if Margaret? Should she given equal share or just go back to USA where Nyachae had given her green pastures?
Content created and supplied by: Ericknewswritter. (via Opera News )