Social media is a platform that helps people to inform,communicate, inspire and also to socialise with each other.It is a platform that can help more in promotion of peace and more so bit can stimulate conflicts.In this article am going to let you know the Kenya's celebrities who were irritated by their fans and they were forced to reply to them.The photos am going to use are just for illustrations.
He is a gospel musician in the country.The artist was born as Alex Apoko,so Ringtone is a stage-name.Despite him being a gospel artist in Kenya,the way he acts or the way he relates with his fans on social media is opposite of what he should do.Ringtone is commonly known for his clout chasing techniques on social media.It is just recently he engaged his fan about vehicle he was willing to buy,not to forget the other post which said that he is rich and saved while some fans are ugly and not saved.Below are the screenshots.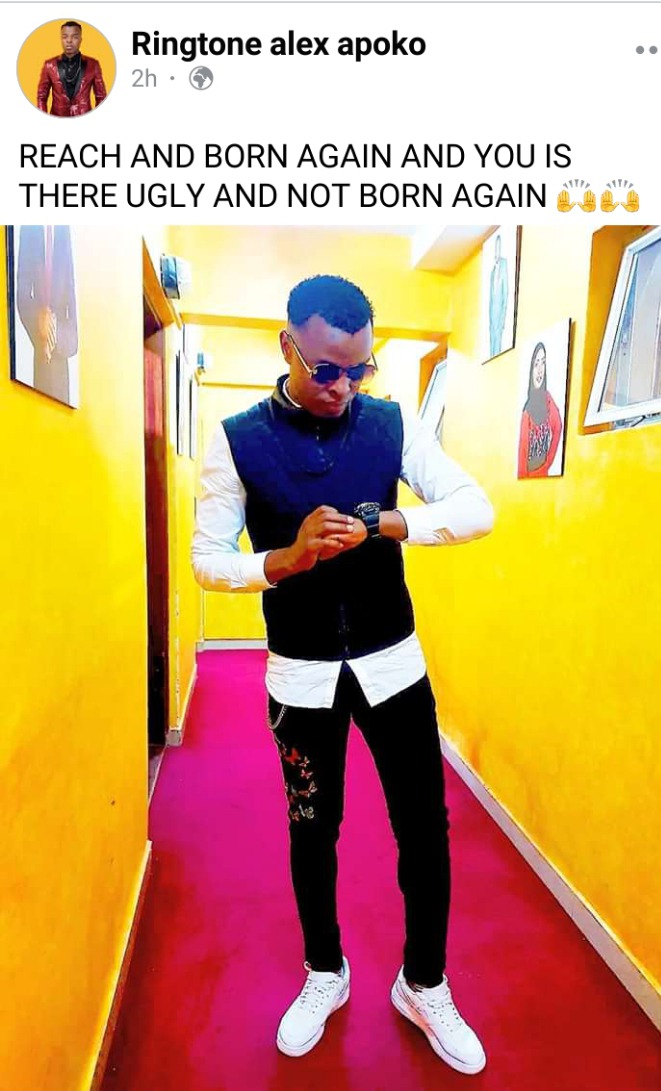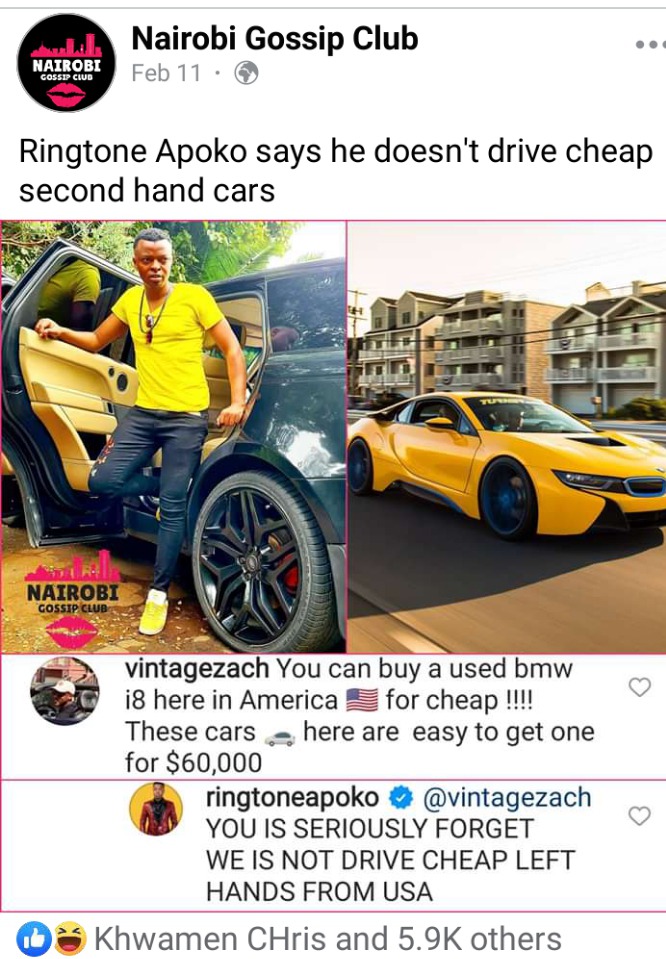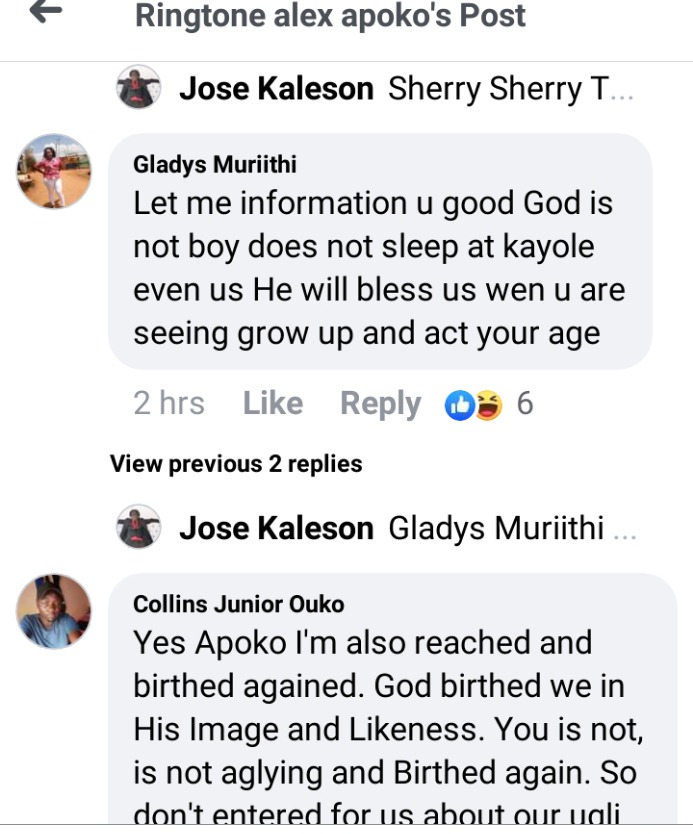 This is a Kenyan secular artist.Unique thing about him is that he started as a gospel artist,but with time he changed to secular.Nowadays he is an artist who just speaks without gauging his words.Recently is when he engaged a fan on social media.The issue was that the fan was against what he had posted.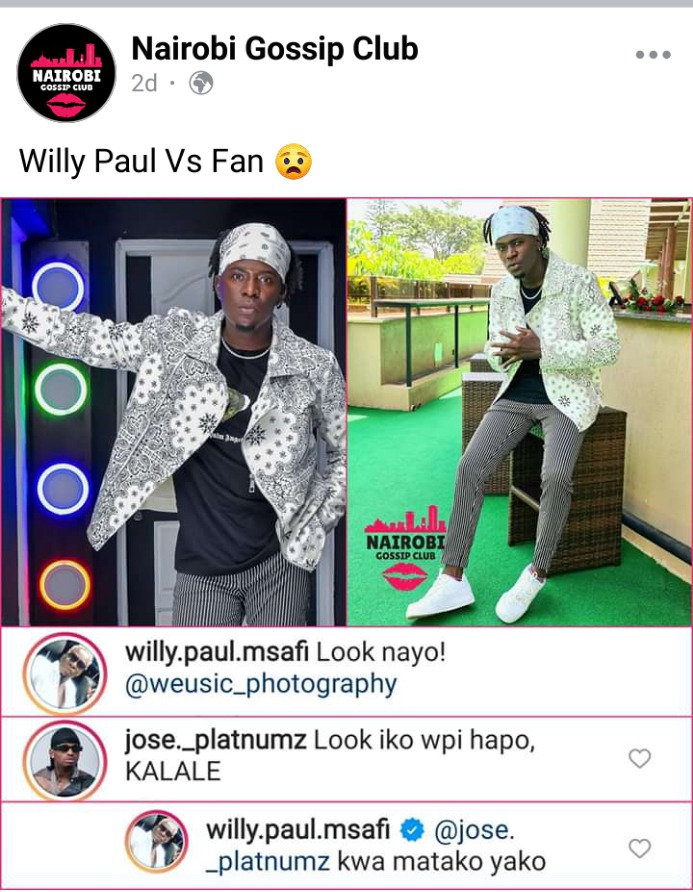 She is a Kenyan socialite who goes by the real name as Faith Makau.She is a flamboyant socialite who dislikes speaking more about her life,so there are little known facts about the socialite.There was a time he engaged her fan when she Posted a photo on her social account and a fan commented badly on the photo.She felt the comment and that is what made her to reply harshly.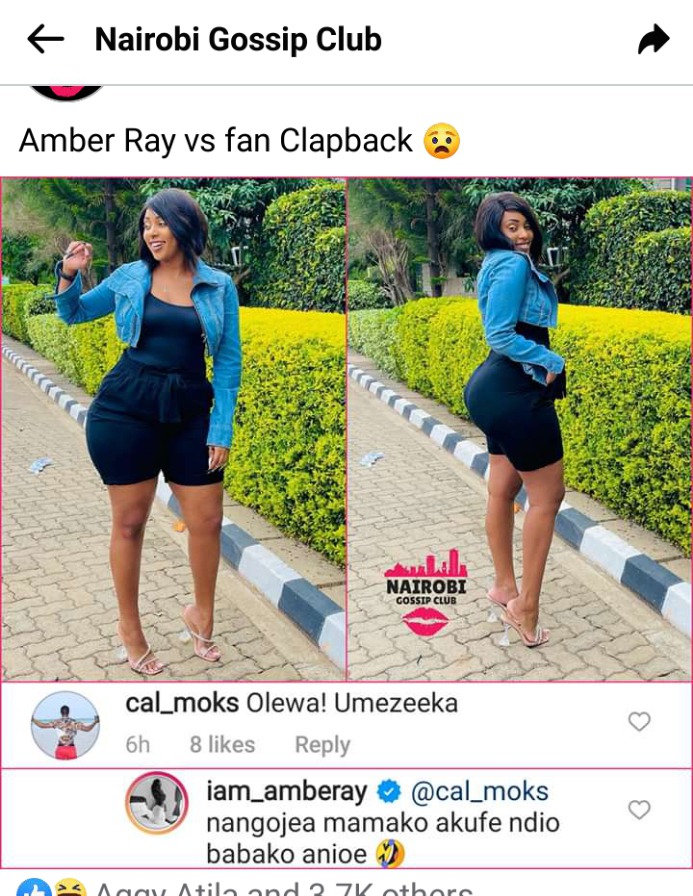 Anerlisa Muigai.
This is the eldest daughter of Keroche Breweries founder and owner, Tabitha Muigai.Anerlisa is an inspiring Kenyan woman.She is one of the welthiest,most beautiful and successful entrepreneurs in Kenya.If we can talk of fashion and business Anerlisa is on another level compared to young ladies like her in the country Kenya.She was famous when she got engaged with Ben Paul who is an artist from Tanzania.There relationship was open to the public.Currently they are no longer together.She is a woman who will instantly reply to any word or comment that will irritate her on social media.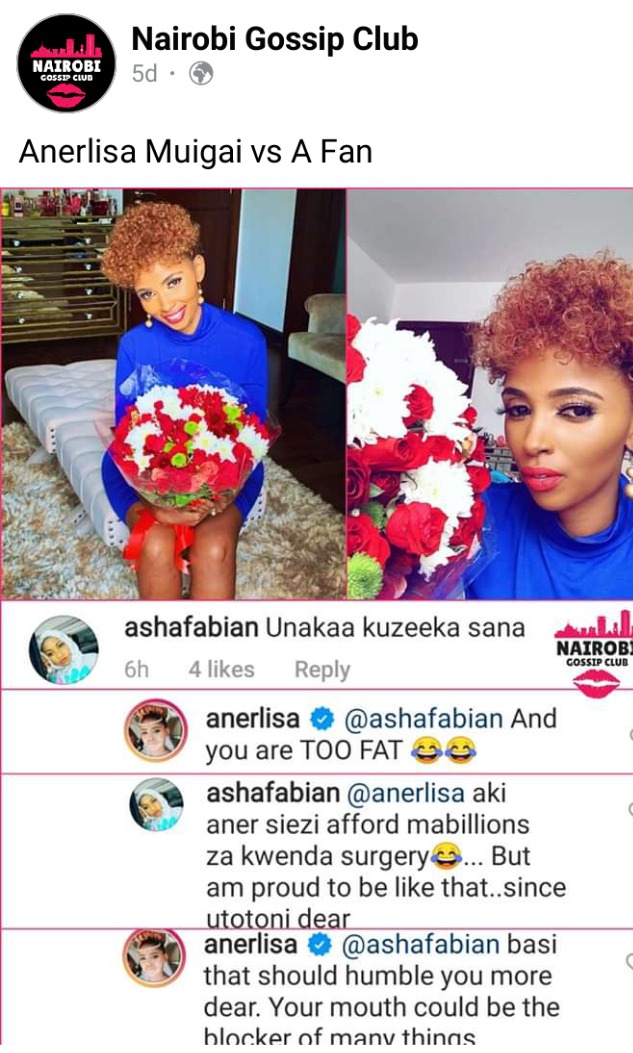 Content created and supplied by: AaronmullaNews (via Opera News )