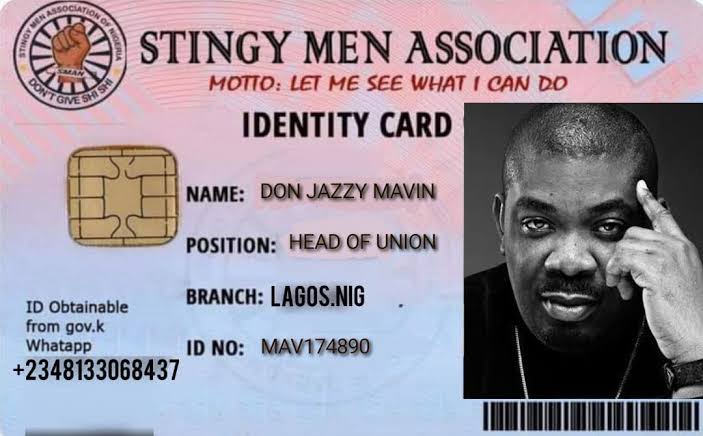 The trending 'Stingy Men Association' slogan has taken social media by storm over the last few days.It started with an Instagram post by Nigerian Music mogul Don Jazzy a few days ago. Today, it is trending for humor purposes and the memes are to die for.However there is more truth to this humorous slogan that men ought to take a keen interest in.
It is usually believed that January is a difficult month for many people financial and adding to the challenge brought by covid -19 one needs to be careful with the spending and accountable for every coin spend.
Its no secret that men have in the past been victims of experiences with 'slay queens' and this has left many of them lamenting.The worst of this scenario is sending fare to a lady so that she may show up only for her to eat the money and cancel the meeting.
Most of these town girls have commercialized relationships and it is disheartening.
The thing that goes through a woman's mind, no matter how independent she is, is this:
"If he loves me, he will give me money."
A man is not acustomed to giving money to a girlfriend whenever she feels like.Infact love in a relationship is not depended on a persons pockets as these generations mindset has it.
For that reason men have to open there eyes wide open and use the money they have to build on there future rather than spend it on women.
Spend what you can afford, within your means on your woman, but it should not be a condition.Do not take loans just to please a woman who is not your wife or mother. 
Men remember cement is cheaper than the pizza you buy every week for a girl who is probably dating other men apart from you.
Content created and supplied by: danillomatinez (via Opera News )