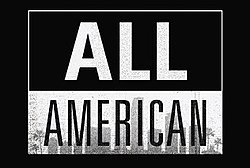 When a rising high school American football player from South L.A. is recruited to play for Beverly Hills High, the wins, losses and struggles of two families from vastly different worlds—Crenshaw and Beverly Hills—begin to collide. Inspired by the life of pro football player Spencer Paysinger.
Main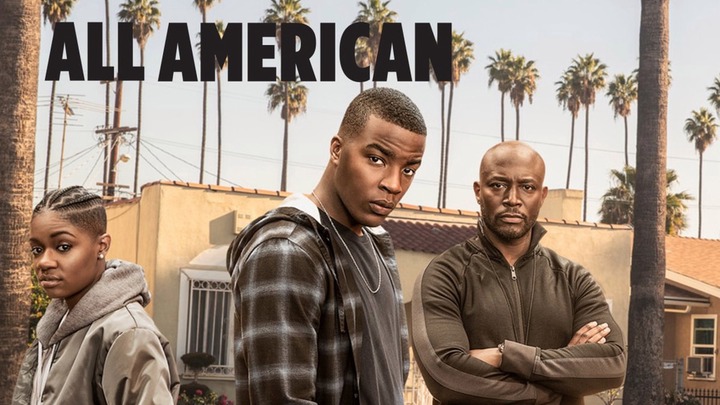 Daniel Ezra as Spencer James, based on Spencer Paysinger, a star wide receiver at Crenshaw High School who transfers to Beverly Hills High to play American football, but is switched to playing Safety, and also covers as a kickoff returner and running back.[5] He long believed that his father was a linebacker coach for Eastern Nevada. After trying to drive Tyrone's gang out of Crenshaw, he was the only player given a standing ovation by the South Crenshaw crowd, despite playing for Beverly Hills High School, their much more affluent cross-town rival. However, he knocked Chris out cold on a legal coverage tackle from a QB Spy after Chris scrambled once too many times. Chris temporarily lost feelings on his legs, a suspected lumbar injury. Spencer quit football the day after ring ceremony and days after he got his top 60 college prospect ranking because he was grieving from Corey's death. After he got shot by one of Tyrone's connections, he ultimately decided to perform surgery to remove the bullet so he could return to playing football. Spencer return to South Crenshaw High in Season 3.
Bre-Z as Tamia "Coop" Cooper, Spencer's lesbian friend from Crenshaw High. While she tried to warn Shawn off the gang, she started to take the gang life more seriously after Shawn was killed off, restarting the chain of revenge killings between rival gangs that started with Shawn's brother, Brandon the year before.[6] Also, as she is still a minor, she cannot take over the lease on Shawn's rental house, even if she was to be emancipated from her mother. When she moved back in after she helped with the arrest of Tyrone Moore, she reverted to being a songwriter and DJ.
Greta Onieogou as Layla Keating, a student at Beverly High who also shows an interest in Spencer. Her father is a very successful record producer, but her mother was killed in a car accident in Colorado. She was dating Asher, but is now dating Spencer and used to be friends with Olivia before they had a falling out but they have reconciled. Her father was one of the boosters that donated to refurbish the locker rooms of Rose Bowl, home of UCLA Bruins.[6] In season 2, she dropped out, and became Coop's manager.
Samantha Logan as Olivia Baker, Billy's daughter who develops an interest in Spencer, but later becomes Asher's love interest. She recently just got out of rehab after a tumultuous last year and once had a one-night stand with Asher, which ended her friendship with Layla. After, reconciling again they become closer. Olivia started to help Asher put his life back together and also remains close friends with him. Her and her brother Jordan are very close and she is also very close with her parents. She is also close friends with Spencer as they often confide in each other as friends.[7] She became President of Black Student Caucus, and starting Beverley High's own Black Lives Matter Movement.
Michael Evans Behling as Jordan Baker, Billy's son, Olivia's twin brother, and quarterback for Beverly High. Jordan was initially jealous of Spencer but the two quickly formed a friendship. Jordan on season 2 was turning very rebellious and he was out of control. He got into fights and crash his sister's car and lost her trust in her mother when she punished him for it. He was tricked into thinking he got a girl pregnant.[8]
Cody Christian as Asher Adams, wide receiver of the Beverly High American football team and Layla's boyfriend. His father lost all of their family's money, which resulted in Asher's mother leaving. Asher and his father rent a guest house from another family that is always out of the country. Asher pretends the mansion is his to keep up the appearance his family has money, until he must confess that his father is laid off and has become broke. Asher found out why his parents split up, his father told her mother to stay away from him and his mother was an ex-hooker and that is how his parents met.[9] His mother was an alumnus of Malibu Charter School, coached by Billy's former NFL rival. He was suspended for 2 games due to intoxication at Homecoming Dance after Layla broke up with him, and then was kicked off the team after he tipped off Malibu with Beverly's entire offensive playbook. In 2017, he was with Layla and was an alcoholic. After winning State title, he became more dedicated because his scout stock actually fell due to lack of targets. He, along with Spencer, became offensive captain in season 2 while Jordan was left out. In The Art of Peer Pressure reveals that Asher is juicing aka taking steroids.
Karimah Westbrook as Grace James, Spencer's mother who secretly knew Billy a long time ago and had a one-night stand with him.[10] However, it turns out that Billy, Grace and Corey all were graduate class of 1994 in South Crenshaw.
Monét Mazur as Laura Fine-Baker, Billy's wife who is a lawyer and also Olivia and Jordan's mother. She is a very strict disciplinarian who insists structure and discipline. In season 2, she tried to keep the family together and she spent most of series laying down the law and punishing Jordan. Jordan got into trouble with fighting and crashing his sister's car and got tricked into thinking he got a girl pregnant. Mostly, she decided to file for separation. In The Art of Peer Pressure she is elected District Attorney of Los Angeles County.She and Billy begin getting divorced in season 3.[8]
Taye Diggs as Billy Baker, the coach for Beverly Hills High American football team who recruits Spencer. Like Spencer, he was an alumnus of both Crenshaw High and Beverly Hills High, and played in the NFL as a former second-round pick, before his career was cut short by knee injuries. His father also abandoned him as a child. In season 2, it was also revealed that both he and Corey played against each other in Pop Warner, and he actually left South Crenshaw because he could not deal with the loss of his mother, who was the history teach of South Crenshaw High. In season 2, he tried to fight repair the marriage with Laura, but she decided to file for separation. By the end of Season 2, he resigns and becomes the head coach for the high school he played for. In season 3, he and Laura get divorced and he starts over a clean slate in Crenshaw.
Jalyn Hall as Dillon James (season 2–present; recurring season 1) Spencer's younger brother. Like Spencer, he is also an A-grade student, and is much more mature for his young age. Likes sci-fi comics. He wants to play American football like his brother Spencer, but at the moment, he is too young, so he sticks to playing basketball.[11] He was later found to be Corey's son after a private dispute about his paternity.
Chelsea Tavares as Patience (season 3;[12] recurring seasons 1–2), Coop's love interest. An aspiring lyricist, but because she has a supportive family when she came out as a lesbian, she often struggles to understand Coop's hesitance to let her meet Coop's mother and her more supportive church friends.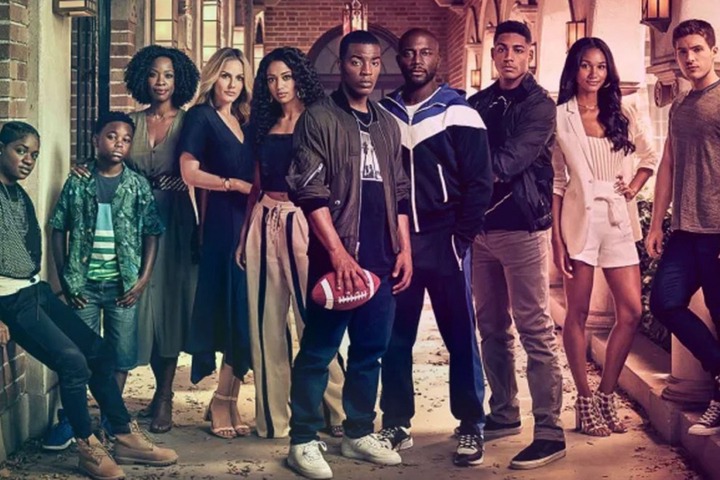 All American is aired as a web-only series on TVNZ OnDemand. It released the same episode as the US at 8pm Thursdays (NZDT), 5 hours after it is aired in the US, during season one.[110] Season two was released on the same day as the US at 7pm Tuesdays (NZDT), 4 hours after it is aired in the USA.[110] Season three was released on the same day as the US at 8pm Tuesdays (NZDT), 4 hours after it is aired in the USA.
Reference
https://www.showbuzzdaily.com/articles/showbuzzdailys-top-150-monday-cable-originals-network-finals-3-9-2020.html
Content created and supplied by: Truefacts254 (via Opera News )