The Sad Story Of The Ibadan Based Man Who Designed Nigerian Flag And His Deteriorating Health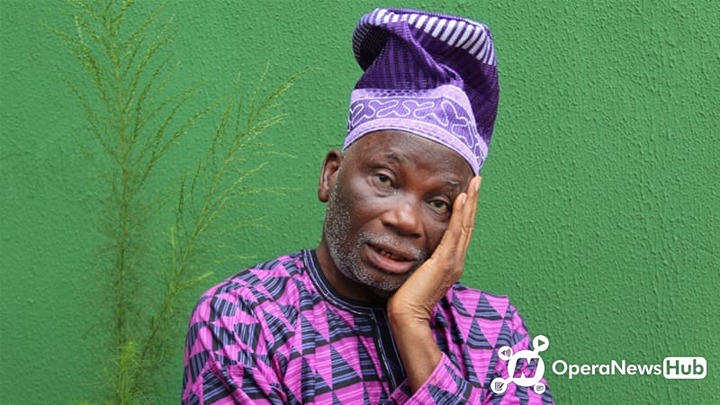 If you ever heard a story of a man who rose from nothing to something then to nothing and eventually to something. That man must be The Flagman. Micheal Taiwo Akinkunmi was only 23 years old in 1959 when the opportunity to give Nigeria a befitting colour identity came calling.
This Young man, Taiwo was a student of Norwood Technical College in London when he saw a newspaper advert calling on interested candidates to enter for a competition to design the flag of the most populous black nation on earth.
Akinkunmi entered the competition and fortunately for him his design was picked.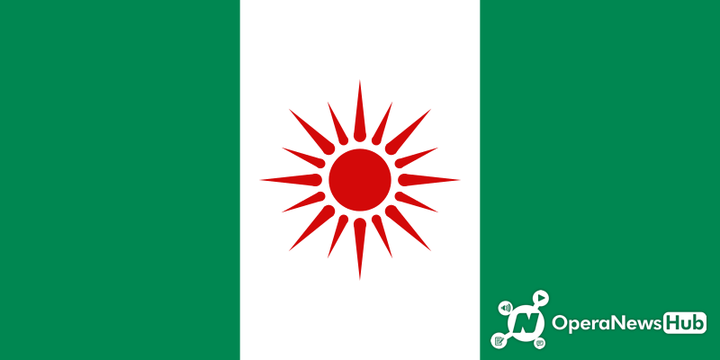 That was how his fame started. He was overly known as The Flagman back turn in London. As a student who designed Nigerian flag, he was a celebrity.
Mr Akinkunmi design had a star painted red in the middle. Obviously the flag did go into some amendments to arrive at the current flag we now have.
The Ibadan based man who designed Nigerian flag in 1959 one year before it gained her independence from Britain was paid 100 pounds approximately $281 for his effort as at that time.
His sad story started with the deteriorating health condition which he suffered for many years
The flagman as he is popularly called now lives in the poorest area of Ibadan. His house is well painted with the colour which he designed.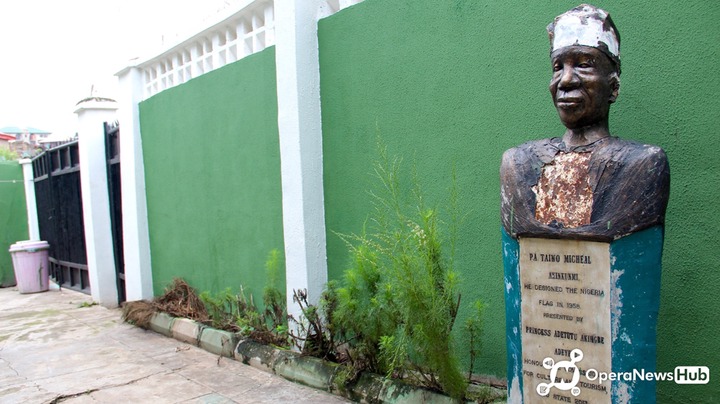 Mr Akinkunmi doesn't have a car. He doesn't have a mobile phone he does not live with his wife They have been seperated for a very long time now. He stays alive with the help of his son who constantly run around for his needs
Mr Akinkunmi has a poor health. He barely recognises anyone He barely remember anything. His health is so deteriorating that he could not tell how he felt the day the flag he designed was first raised on October 1 1960.
He worked as a civil servant for years. He was forced into retirement in 1963 due to his deteriorating health. His meagre pension could not sustain him because it does not come when supposed. He survived by the help of his neighbour.
Mr Akinkunmi was totally forgotten until God remembered him through Sunday Olawale Olaniran, a former student of University of Ibadan who tracked and followed up his story followed up his story in 2006.Olawale confessed that he was shocked when he saw the condition of Mr Flagman.
He maintained that Mr Akinkunmi despite his condition continued to pray for Nigeria
• Mr Akinkunmi was first remembered by the media in 2008; He received a cheque of 2million naira as a fee for appearing on TV. It was this money that his son used in building the present house he now live in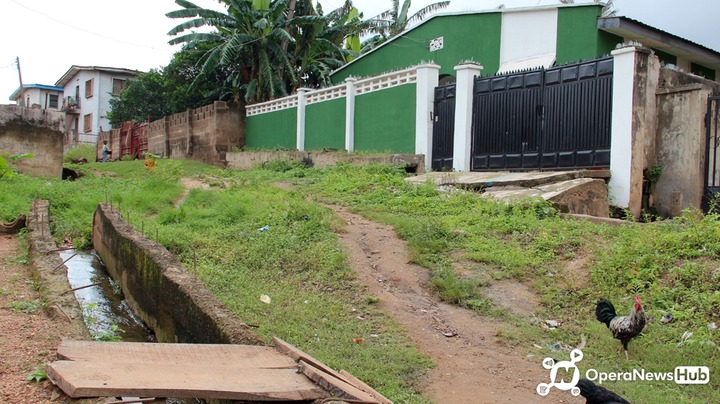 • In 2010, the then Good luck Ebele Jonathan led administration remembered Mr Akinkunmi
• 2014 was one of his best year ever. He received a national honour from Good luck Ebele Jonathan the turn President of Nigeria He was also granted a lifetime monthly salary of 800k
• He was also placed on a 500k salary for life by the Nzenweofor Group at the maiden edition of LACLIC GOLDEN HEROES AWARD in 2019.
Mr Micheal Taiwo Akinkunmi though suffered for a very long time but his endurance never wavered until his angels came to his rescue. It is our duty now to pray for one of our living hero that God should bless him with more years and good health he is currently 83 years old.
Image credit; Al Jazeera.
Related News
'The Pain in our Hearts Can't be Measured,' Dr Adisa's Parents Mourn
2020-07-13 05:58:53
Continue reading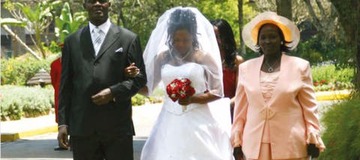 Popular People Whose Cause of Death Was Largely Unknown
2020-07-10 00:21:50
Continue reading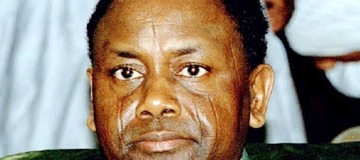 'July 10 was a horror day, you'll remain in our hearts…' Dr Adisa's kids pay moving tributes
2020-07-13 05:59:41
Continue reading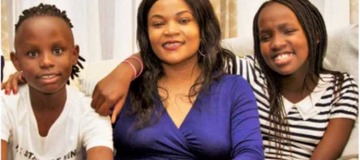 Late Lady Maureen's Mother Asks Govt to Allow Give Her Daughter a Befitting Send-off
2020-07-12 14:20:29
Continue reading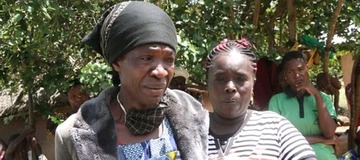 What You Didn't Know About Dr Doreen Lugaliki
2020-07-10 13:18:58
Continue reading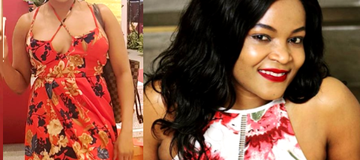 Benga legend Princess Jully blasts Raila Amollo Odinga over Hypocrisy
2020-07-13 04:13:33
Continue reading