One Month Ago, Harmonize released his new single audio song known as "wapo" that has so far got over 2.7M views on youtube and still counting.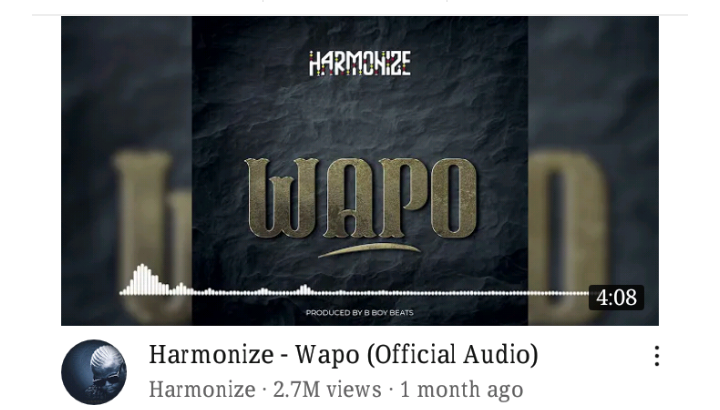 Harmonize has not yet released the video of the song but already there is someone who claims that what he uploaded on his YouTube channel is the official video of the "wapo" song.
The guy is known as "volume on Naijaa" who uploaded the song the exact day that Harmonize uploaded his audio song.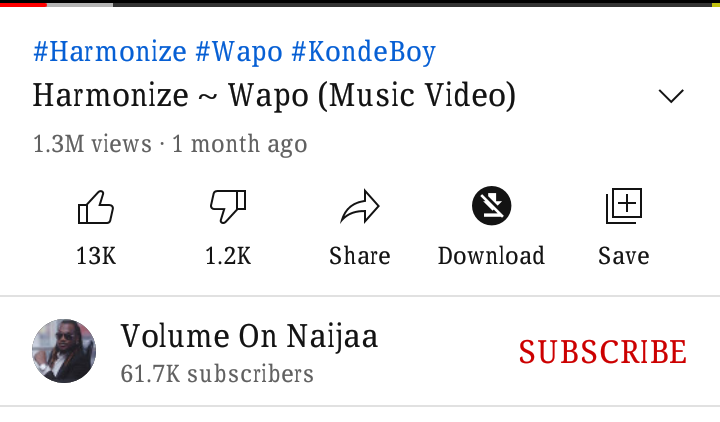 The video contains the clips of one of his past song known as "nishapona" that he had shot in South Africa before he ditched the WCB music record label.
Surprisingly the video has got over 1.3 M views on his channel which shows how much he is benefiting illegally using Harmonize's songs.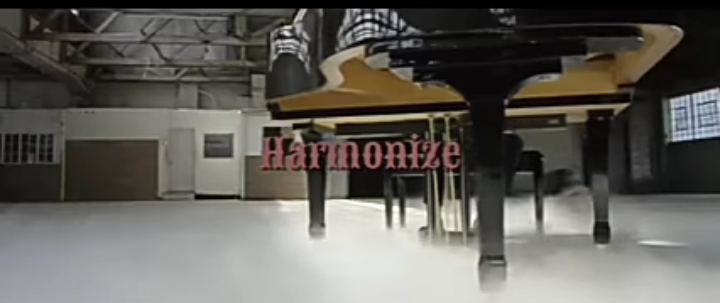 Apart from that, he has also posted many other video Clips of other audio songs of Harmonize and Ibraah who is still new in the music industry.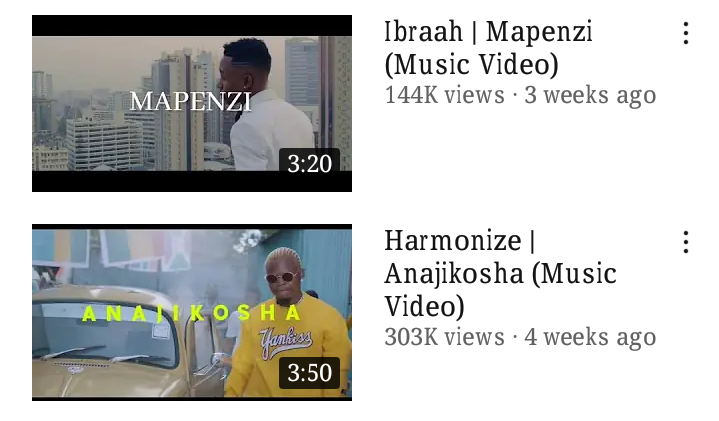 This is not fair at all since despite that he is promoting the artist's work, but he should do it after having an agreement with the artists involved.
YouTube have copyrights, but I wonder why they allow such songs remain even after it being a fake video.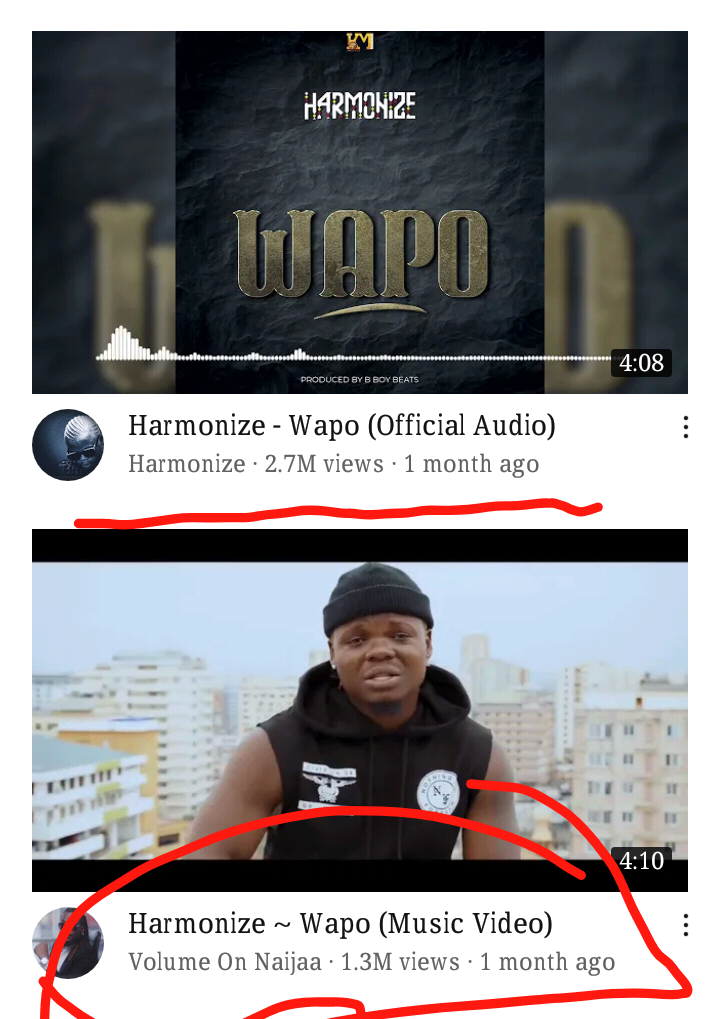 The guy has over 67k subscribers meaning that he is benefiting from evey video that he posts on his channel since the minimum threshold for a channel to be considered monetary is just 1k subscribers.
They are the reason why some songs don't get many views because the AI suggests their fake videos to many people.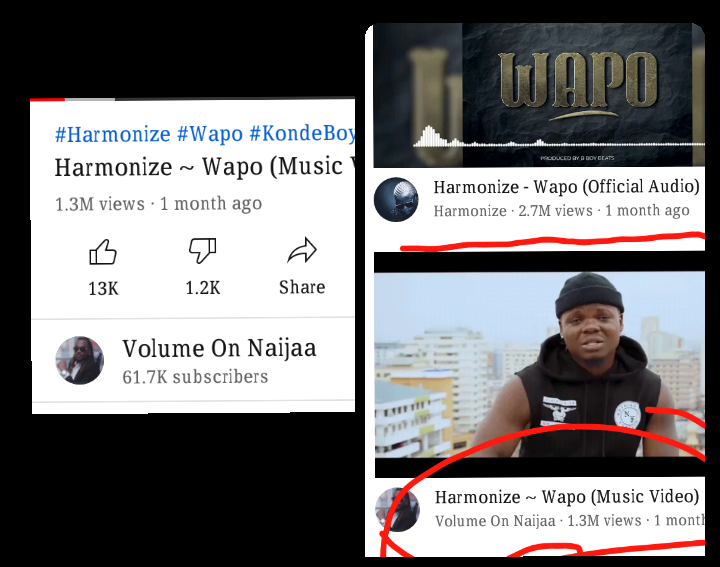 Content created and supplied by: NewviewTvNews (via Opera News )