Saumu Mbuvi and ex baby daddy's drama continuous.
The now estranged but were once lovers who have a kid together were last week involved in a brawl after Saumu allegedly tried to extort money from the senator according to details by the senator coming in.
The senator who was called out as a dead beat dad, a cheat and violent defended himself with a claim that daughter to was Nairobi governor was and is bipolar and her spells were unbearable and to prove that he was innocent the senator in a series of Instagram status has labeled his ex as a fraud.
The Senator in his WhatsApp status reposted pictures of Saumu and Bolo, who was charged in court for trying to extort money from the senator, the senator now claiming the two are acquainted.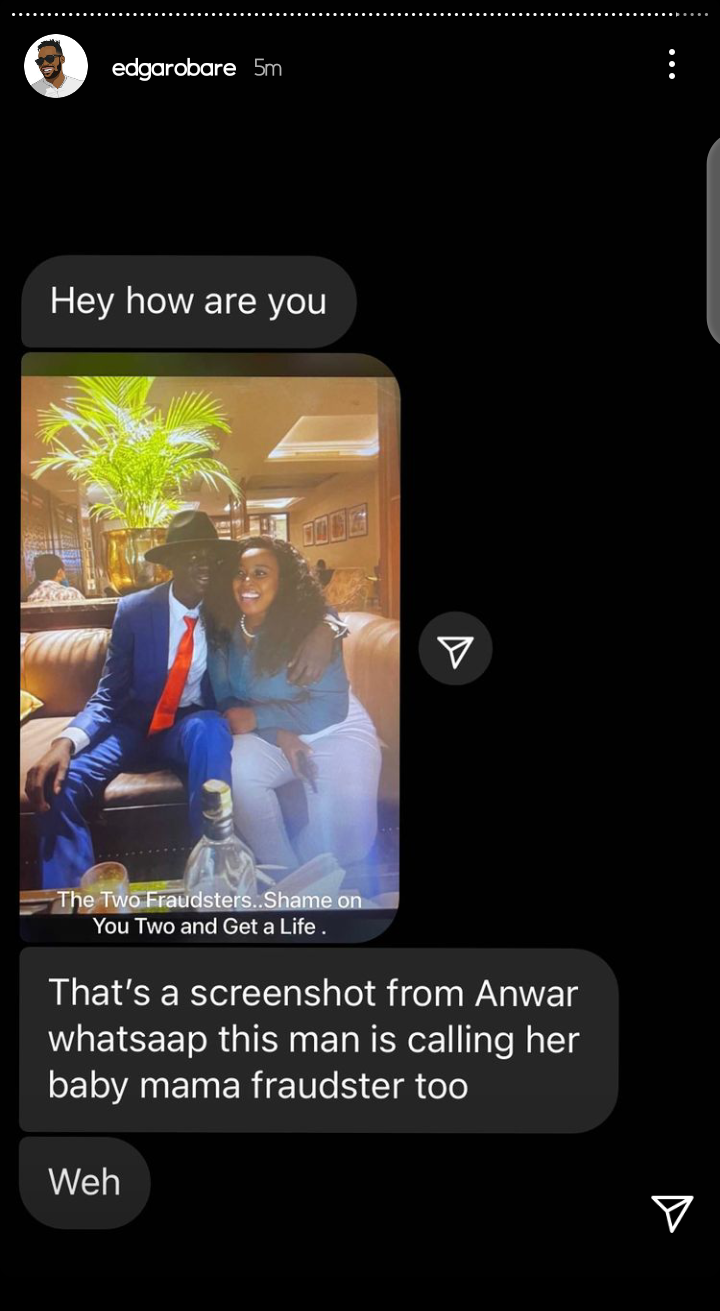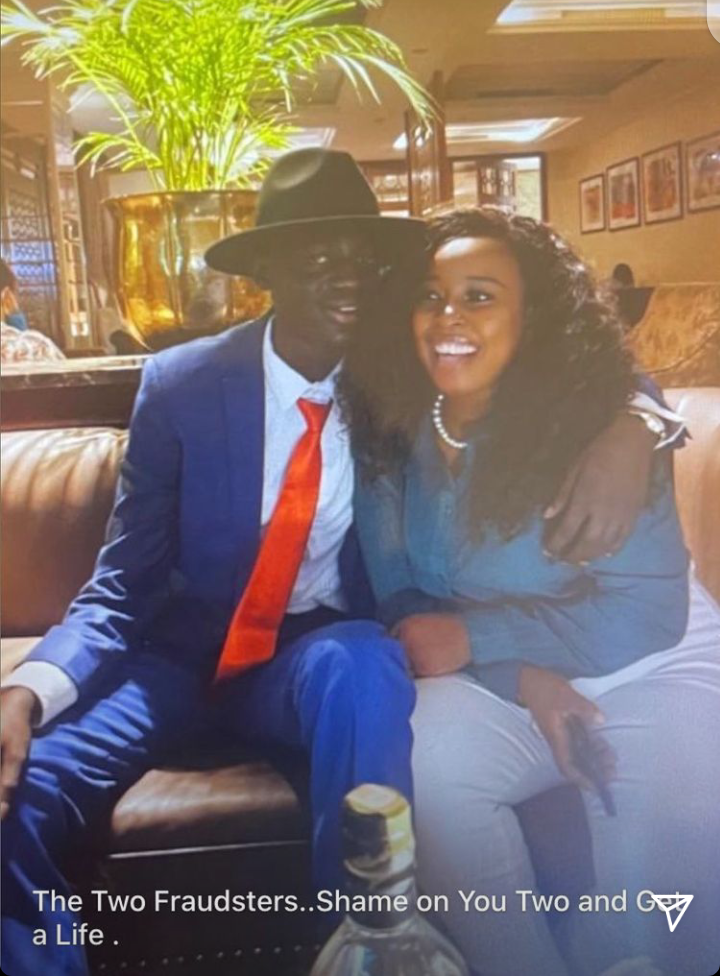 Image: Loititip calling out the two, "Two fraudsters...shame on you two and get a life."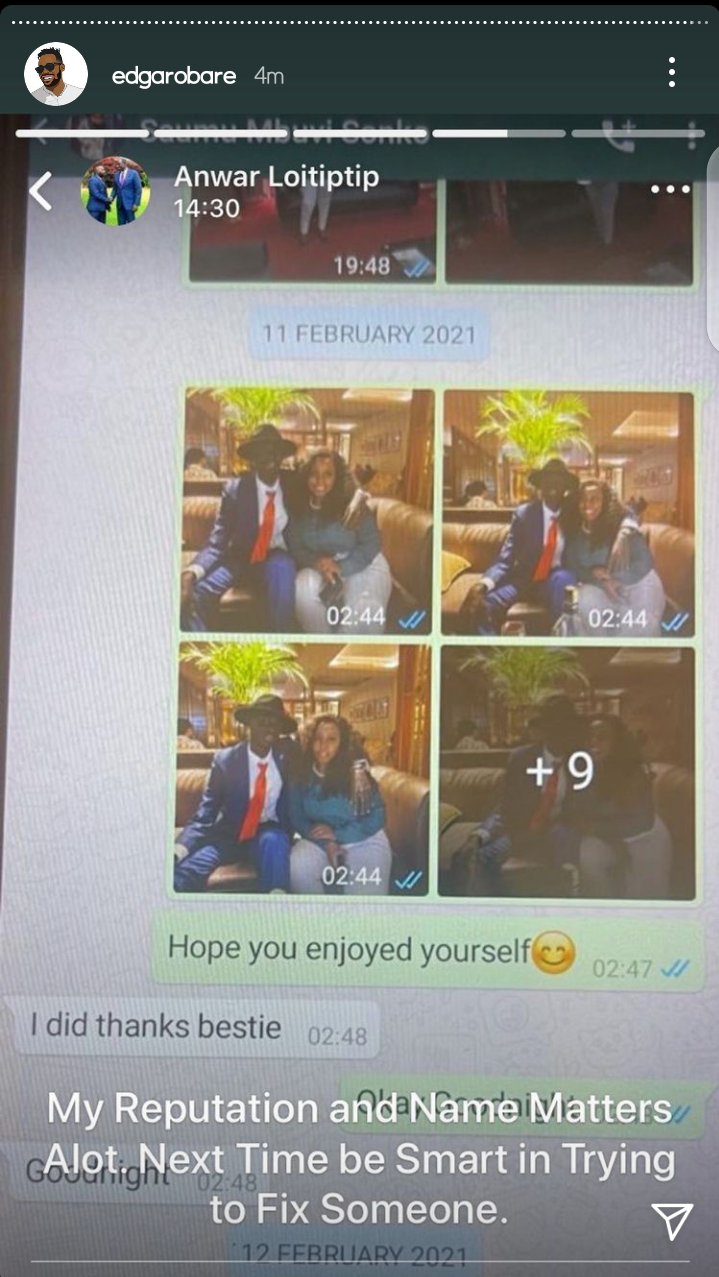 Image: the senator taking it to the DM.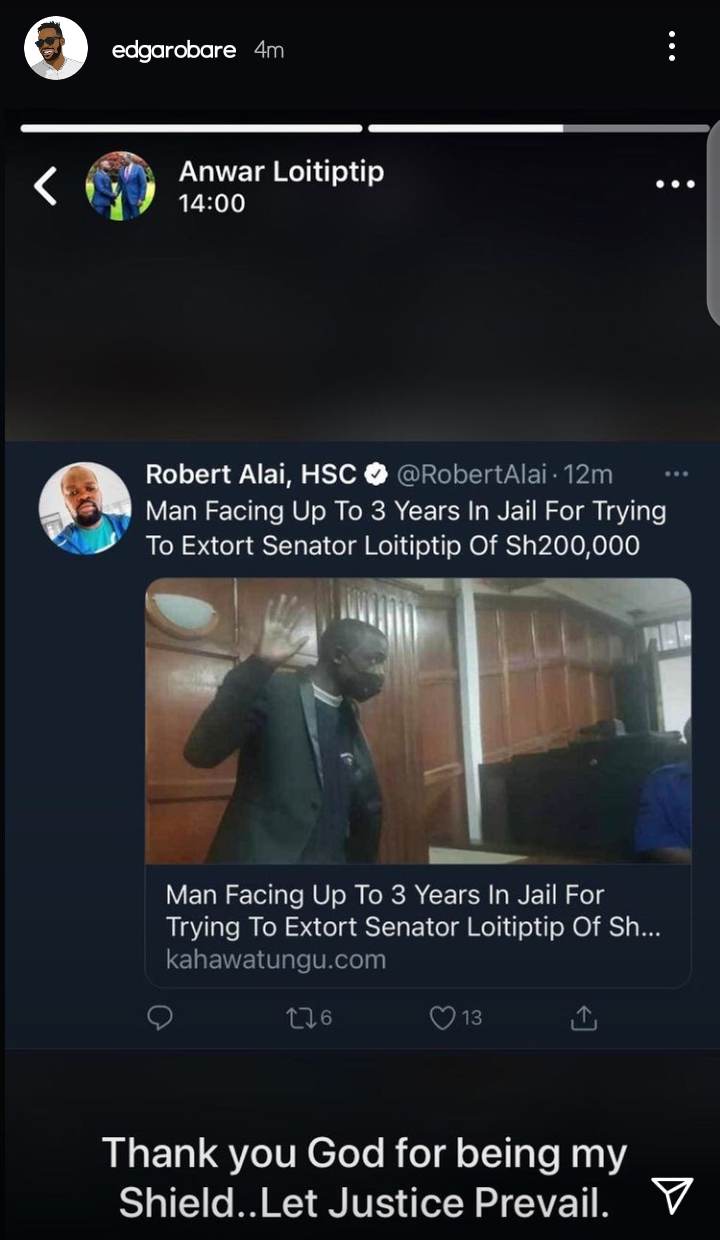 A repost by the senator of the cpurt in session.
Images are a courtesy of Edgar Obare.
Content created and supplied by: fortune_omosh (via Opera News )